06 July 2012

JULY 2012 - Annual Buyer's Guide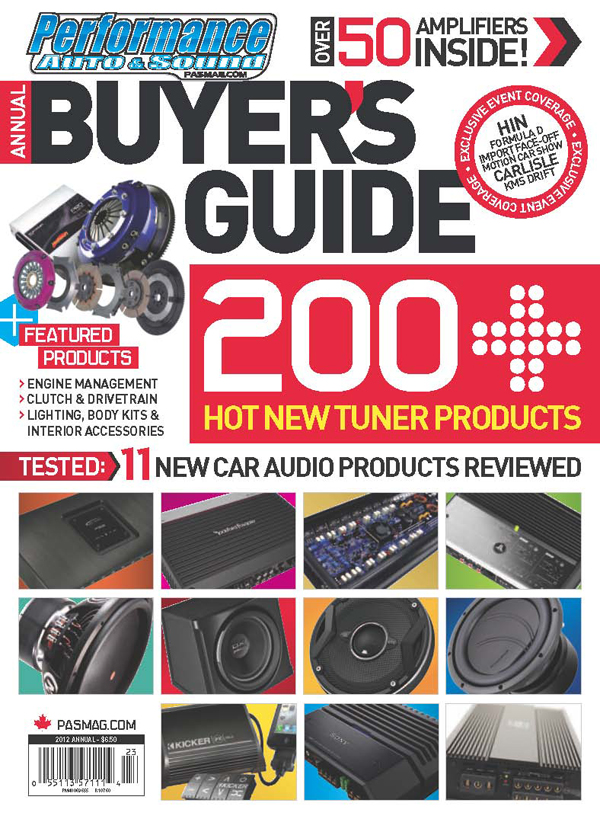 It's the time of year where both the hottest cars and hottest women come out to play – summertime. To commemorate this awesome season, PASMAG has made it a tradition to come out with our annual buyer's guide, and this year's no different.
In this issue we're giving you expert advice on the latest and greatest car audio, interior, exterior and engine products from the best brands in the industry. Not to mention, we'll also be bringing you the best coverage from the Motion Auto Show, Formula Drift Round 2 and many more events. In addition, there's a plethora of test reports for you guys to sink your teeth into and even a little Smart Car that's packing monstrous audio power.
The warmest season of the year also means it's the best season for car enthusiasts. Jump in to find out what you can do to really make your ride sizzle!

---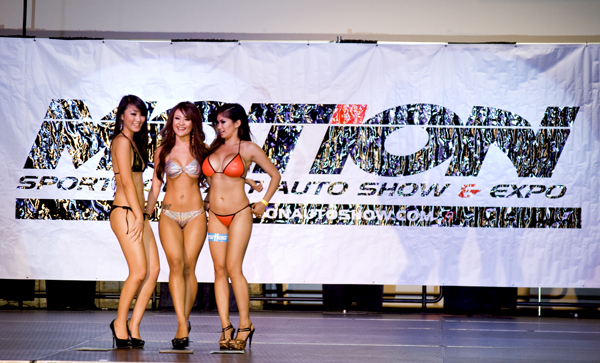 THE EVENT
For the 2012 edition of the Motion Auto Show, ProMotion Distributing once again packed the Long Beach Convention Center with the industry's latest products and some of the hottest cars on the planet.
Formula D returned to its birthplace for round two of its ninth season with a bit of a twist for the drivers. The paved horseshoe at the turn 10 complex at Road Atlanta, which was originally built specifically to accommodate the series, was changed slightly to facilitate a more technical configuration encouraging closer tandems.
---
BUYER'S GUIDES
Since this is the buyer's guide issue, we jam-packed this section and we think you'll like what you see. For instance, if you're looking to get the most out of your car audio system, we've got a ton of the best amplifiers from brands like JBL, Phoenix Gold, Diamond Audio and many, many more.
If you're looking to get more performance and control over your engine then take a look at some great ECUs and engine management products from the likes of AEM Electronics, UpRev and others.
We've also got you covered if you want to pimp out the aesthetic of your whip, both inside and out, with great information on bodykits, spoilers, hoods, steering wheels and an array of lighting options.
ON THE BENCH
Garry Springgay and his crew over at Cogent Audio Labs took some of the best car audio gear to trial. For this month's issue he tested out the DD Audio SS5 amplifier, the Diamond Audio TX 12" subwoofer and the JBL GTO-629 speakers just to name a few.
TECH
Our friends over at MotoIQ.com bring to you the latest in their Project S2000 series and in the Power Pages we're giving you an in-depth look at clutches, flywheels and Injen Technology's cold air intake.
See you again in August!