06 January 2012
December/January 2012

Now that we've filled our gullets with turkey and stuffing, we've turned the corner and once again aimed or sites at the 25th of December. But as you pass the Salvation Army Santa this holiday season, and quickly look away while Santa rings his bell, just remember that the extra change in your pocket could put the brand new edition of PASMAG in your sticky little fingers. Unless you've subscribed in which case, give, give, GIVE! Nevertheless, PASMAG is back and we've slam dunked a whole slew of goodies into this, the Christmas issue.
Besides probably the best build we've seen in our ten year, 99 issue tenor, we've got some…wait, you didn't notice? This 1995 Nissan Silvia Spec GT-R is off the hook! This little ditty of an article we've righteously called 'Black Mamba,' is certainly a must read. Okay let's gather our thoughts. Breath, and...

Lucky for you it's the giving season which means seven more stellar features for bathroom reading and we bring to you, the third round of CSCS, Import Face-Off in New Hampshire and the climax to an epic season of Formula DRIFT. And to top it all off, we've brought back some test reports of the hotest audio products on the market right now, including the Hifonics Colossus amp and the Sony CDX-GT 660 UP receiver, plus some great tech articles and a couple installs.
---

THE EVENT
Our CSCS coverage is winding down, but we are so happy to see such a successful circuit north of the ditch.
---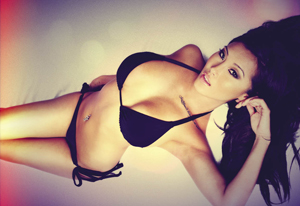 MODEL FEATURE

We are pleased to get up cose and personal with Amy Fay

Stop, collaborate and listen, Amy Fay is an absolute bombshell! I don't even know what to say, I'm...type-less?
ON THE BENCH
Gary Springgay and the boys at Cogent Audio Labs have put the latest and greatest products to the test, no BS! As mentioned before we've got a few products from Hifonics and Sony, plus the Pioneer AVH-P33BT receiver, the Axxera XDMA7800 receiver, and the Hertz Flat ES F25.5 sub.
TECH
This month we look back at the Sony Scion tC: Big Brake Install from our friends at Moto IQ, as well as an audio install from our friends at Honda, Kicker and the Best Buy GeekSquad, a Sailun Atrezzo ZS+ tire review and more very cool tech articles. Enjoy and stay informed at PASMAG.com as we'll be releasing details to next month's big milestone, the epic 100th issue of PASMAG.
Keep your eyes on the prize!