06 June 2011
FEATURES
Honda CR-Z
Here's something you don't see every month - PAS is featuring a Hybrid on its cover. The company that has brought us the Civic, CRX and Integra has brought us the CR-Z, a 40+mpg 2-seater hatchback. And because it's electric, Seibon had no trouble taking this ride to the next level.
Make sure to check out the Honda Remix Project, as well as a very stylish 1995 Nissan 240SX and the 2011 Scion tC Tuner Challange Winner.

---

THE EVENTS
Formula Drift kicked off in Long Beach, CA and is shaping up to be one of the year's best events. Justin Pawlak climbed atop the podium and it wasn't easy – we have the pictures to prove it.
XDC Round 1 – House of Drift also began at Toyota Speedway at Irwindale in Los Angeles, CA. The house was packed to see some of the best slide pavement.
---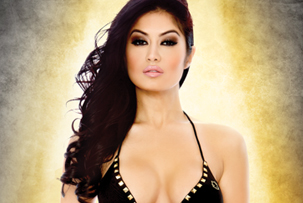 MODEL FEATURE
We are pleased to introduce the gorgeous Kim Lee

The bodacious PAS Cover Model, Kim Lee is "exposed" this month. This lovely lady from Malibu has made it her life goal to be as big as possible. We here at PAS aren't stopping her.
PUT TO THE TEST
We are lucky enough to have a Backstage Pass to JL Audio this month, while the boys at Cogent Audio Labs put some of the best products on the market to the test. Included are the Pioneer TS-A1684R, the MB Quart Q4.80 and QS216, Phoenix Gold's SD600.1 and lastly, Boston Acoustic's G11OPS.
TECH
We take a step-by-step look at a vehicle wrap installation by Graphiti.ca. The guys at the garage make gold with a classic Mercedes Benz McLaren SLR.
And don't forget, this month is our Amplifier Buyer's Guide. We take a look and compare the very best the market has to offer, making sure you're the loudest on the road.