Written by Dave Pankew // Photos By: Dave Pankew and Derek Bartolo | 26 July 2010
Page 3 of 5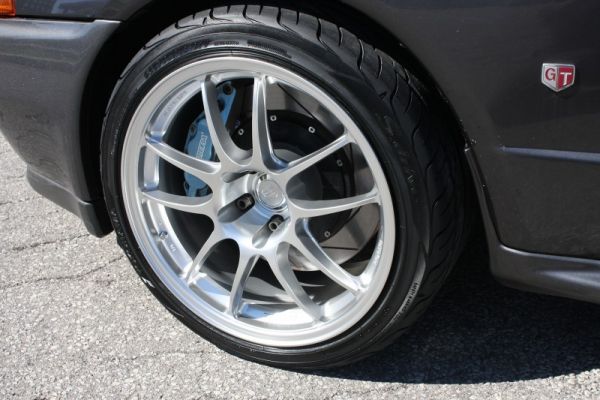 Yokohama S-Drive

www.yokohama.ca
300-AA-A
Made in Japan
265/35R18 all around
Y-Speed Rated (186 mph or 300 km/h)
PROS: Excellent dry grip, wet grip, low noise and a capable performer for a 300 wear rating
CONS: None
VERDICT: When it comes to high performance street, Yokohama has the market covered with several UHP tires and sizing for nearly everything. While they may be lacking in the DOT race tire department, they more than make up for with their huge range to accommodate, sports cars, tuner cars and sport sedans.
Since I have owned many Yokohama products over years, they always get top marks for a variety of uses. As other Japanese (and Korean) manufacturers brought more affordable Ultra High Performance tires to market, Yokohama has fought hard to remain competitive. While staples like the A048 tire held Yokohama's reputation, they continued to release many great products and even a Luxury & Exotic line called Advan but the S.Drive is clearly the best of all worlds. The tread pattern looks highly aggressive and it has an attractive sidewall from any angle.
The S.Drive (or Sport Drive) is Yokohama's Ultra High Performance summer tire developed for the drivers of sports cars and high performance sedans.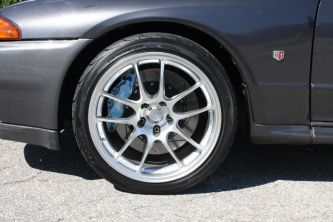 While its dry grip is said to be fantastic, Yokohama's technological advancements have resulted in extraordinary handling on wet roads. Like all summer tires, the S.Drive radial is not intended to be driven in near-freezing temperatures. The S.Drive features Yokohama's proprietary silica-based compound that maximizes contact between the tire and the road to enhance grip in both wet and dry conditions.
The seductive directional tread design features independent shoulder blocks, notched intermediate ribs and a continuous center rib for a constant connection to the road. The wide circumferential grooves with angled walls optimize cornering traction in dry and evacuate water to resist hydroplaning. The S.Drive's internal structure includes twin steel belts reinforced by joint-less nylon cap plies and belt edge strips for ride stiffness and a minimal approach to reduce weight.
Although this is a long-life 300-AA-A tire, you certainly wouldn't know it considering the unreal dry grip the tire has. Typically the slower the wear, the harder the compound and less grip but not the case with the S.Drive. The turn-in was sharp and  the tire gave minimal audible warning when it was about to let go, it just was ready for more. The Skyline GT-R requires a lot of tire underneath it since it is so fast and corners so hard but the S.Drive definitely proved to be an ideal street tire for this platform.