Written by PAS STAFF - Photography by Marc Balzer | 12 August 2013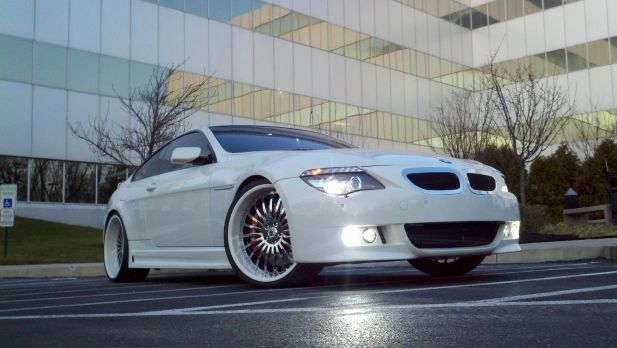 Cherie bought this car back in 2008. Her husband always had custom wheels on his cars so she wanted to do the same. After a few years, things went a little crazy, and the car became built to what you see here. It first started when Cherie wanted more audio for her car, where she took it to Imagine Audio in Cherry Hill, the same shop her husband frequents. The work done to the trunk at the time was pretty basic, considering that Cherie went to a few shows and noticed that most of the rides had fiberglass installations. She asked the owner of Imagine Audio for something similar, to which he responded with an entirely reworked trunk, and an interior as well. Marc Balzer (the owner) met with Cherie for a surprise. Considering how she was pregnant with their third child at the time, he really wanted to build her something special. That special included a custom trunk, upgraded body kit, and most importantly, an interior so custom it would give XZibit a run for his money.

ENGINE
Dinan dual air intake system
Dinan throttle body
Dinan Stage 3 computer flash
Hamann rear section exhaust system
Custom painted engine and valve covers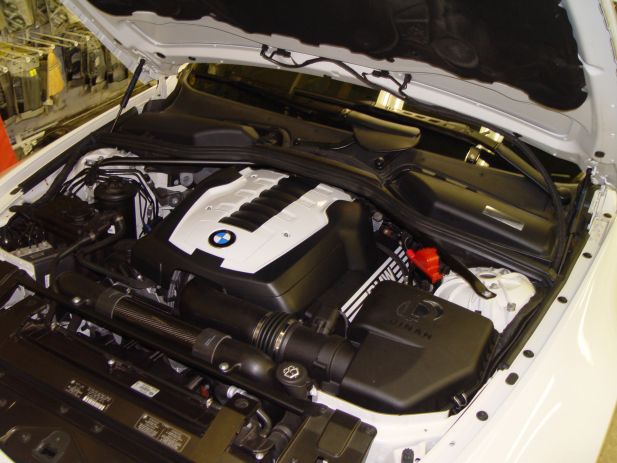 WHEELS
Asanti AF 122 22"x9" front / 22"x10" rear (staggered fitment)
They have been dissembled to powdercoat the barrel black and then paint the front side of the lip to color match the car and chrome spokes
BRAKES
Brembo 6 Piston / 15" cross drilled rotor front system
Powder Coated OEM rear calipers to match front Brembo kit
Brembo Rear Cross Drilled Rotors and Brake Pads
Steal Braided Brake Lines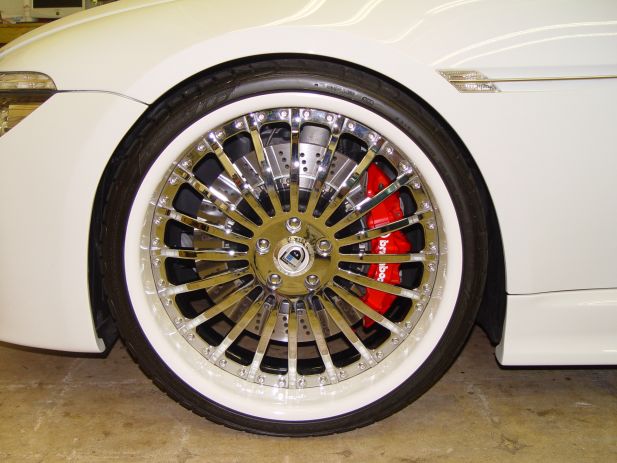 EXTERIOR
HAMANN front bumper Evo (bumper) with driving light kit, side sills, rear spoiler and rear bumper
White halo ring accent
Asanti front multi piece grill, chrome trim with black powder coated mesh
Tinted tail and marker lights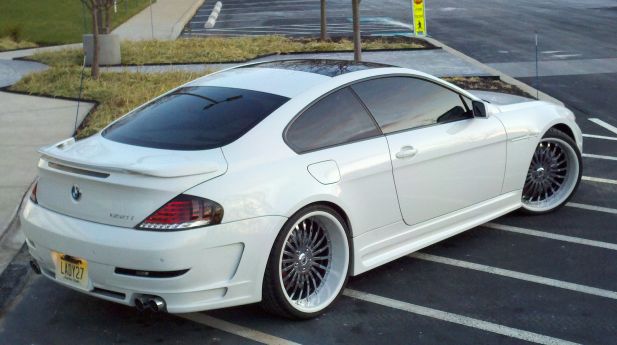 Interior
The interior was custom upolstered with new Black, Tan leather, Tan Suede, and subtle touches of handlaid aluminum. Headliner, sunvisors, and A/B pillars were all treated with the suede. The top half of the armrest also received the same suede. The center console got the Diamond pleated suede center/Black leather border seperated by a hand bent/sanded piece of aluminum. The seating were all redone with a custom center diamond pleat, black leather bolsters, with a "metal like" piping to break up the colors. The custom rear packing tray incorporates itself into the rear seat headrest and C pillars. The trunk panels are all finished in a similar fashion. The stitch work has your eyes following the new classy lines created and flow from one panel to the next.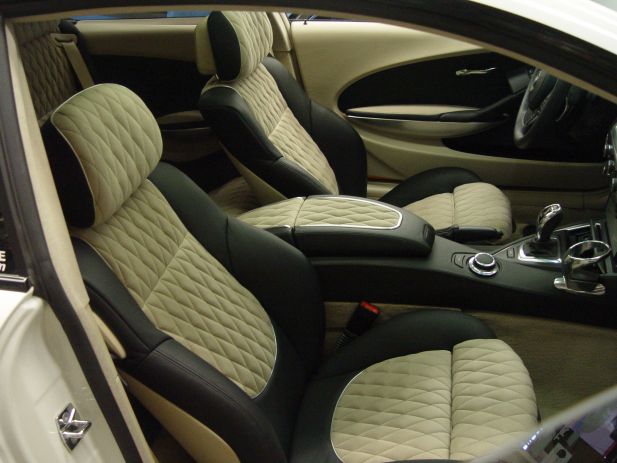 | | |
| --- | --- |
| | |
AUDIO
Cherlie and her husband used NavTV's interface to add a Kenwood backup camera and a Video iPod input to the factory screen. A JBL MS8 helps convert the multiple outputs of the factory audio system into a signal that can be understood by the aftermaket amplifiers. All of the factory speaker locations received Morel Hybrid Ovations 4" component sets, Under the front 2 seats Cherie and her husband replaced the factory subs with 2 Earthquake's 8" shallow subs. A pair of JL Audio 13TW5s mount upside down from the rear deck handle the deep bass notes. Theres also a JL HD12001 running the 2 13" subs, a HD6004 running the front components and 8" subs, and a JL XD4004 running the rear components and coaxials in the trunk. The system was designed to look completely factory. When the carpeted trunk floor cover is in, you can use the trunk as if it were factory. when it's out you see a mirror on the floor that shows off the 2 subs mounted upside down.

| | |
| --- | --- |
| | |
The MS8 is hidden behind the factory rear driver side interior trim panel while the JL XD4004 is hidden behind the passenger side interior trim panel. There is also a Stinger 10 farad Supercapacitor hidden behind the passenger side trim panel in the trunk. The factory center channel, rear package tray speakers get their power from the MS8. The system total power is just shy of 2300 watts RMS.