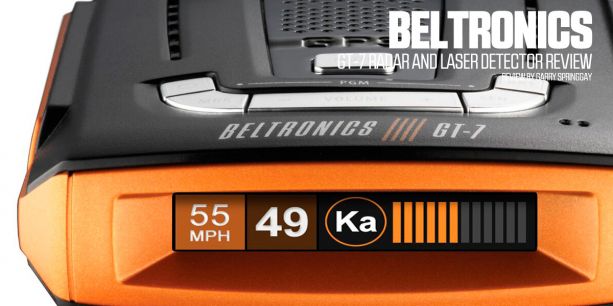 Regular readers already know I'm a firm believer in using top quality radar/laser detectors in all my vehicles. Now don't misunderstand, I am not a habitually fast driver, and rarely do any of my vehicles see much above about 10 mph over the posted limit, however, in my experience, speeding tickets are often simply a source of revenue generation, and I already pay enough taxes, thanks. Over the years, my detectors have paid for themselves many times over by providing an early warning of an impending speed trap. Only once did I receive a performance reward from the local authorities while using a good detector. On that occasion, I was travelling at 3 miles per hour over the limit and I chose to ignore a laser warning, thinking I was well within the usual leeway most officers afford. Nope. I got cited for 78 mph in a 75 zone. If that's not a classic example of tickets used solely for revenue generation, I don't know what is.
With cutting edge performance and class leading features, like their exclusive "Defender Database" connectivity, my choice of detectors is almost exclusively something made by Beltronics. Their latest and greatest windshield mount type detector is the GT-7. The GT-7 is an extreme long-range detector combining powerful digital signal processing with GPS location technology to create a very high performance defense system. With the DSP technology, the detector monitors the entire bandwidth for possible radar signals, and can almost instantly identify police radar while ignoring the background noise. This method of detection provides earlier and faster warnings, as well as fewer false alarms. It will even automatically adjust the sensitivity depending on your speed. In fact, the GT-7 can sniff out police radar at over eight times the distance that the radar will work. With the GPS functionality, the GT-7 is very quick to learn annoying false alert locations and make them a thing of the past. Just press the mute button at the location of a false alarm signal and the GT-7 will remember the signal and mute itself the next time by. Or, the AutoLearn feature will lock out false alarms after three encounters without any input from you! You can also add your own locations to the memory with a simple tap of a button, a handy function for a road where the speed limit changes quickly, or where heavy enforcement is likely.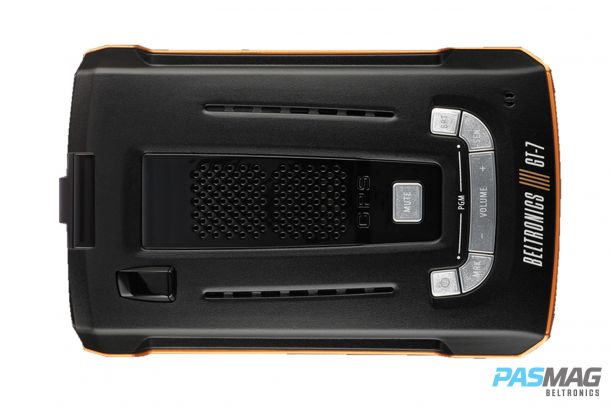 The GT-7 is also compatible with the Escort Live!
Of course, the Defender Database will alert you to the presence of red light, safety and radar camera locations all across North America. You can maintain the database and download updates via the Beltronics website. A subscription is required, but the unit comes with a free 90-day trial. The GT-7 is also compatible with the "Escort Live!" service, which provides real time tracking of radar and laser threats in your vicinity using your Bluetooth enabled smartphone. Your phone's GPS information provides access to reported radar data from other Escort Live! users in your vicinity, allowing you to report radar hotspots so others driving in your wake will know about potential encounters. You'll need to purchase an Escort Live! cord for your iPhone or Android phone, as well as a subscription to use the Escort Live! service.
The new GT-7 has a racy new look too, with a classy and sophisticated black and copper color scheme that will look great in everything from a Miata to a Maybach. The GT-7 comes with a "SmartCord," complete with mute button, a very well made suction cup type windshield mount and a carrying case so you can take it from vehicle to vehicle.

With the Beltronics GT-7 you are protected from X, K, Ka Radar, POP and laser threats.
With the Beltronics GT-7 you are protected from X, K, Ka Radar, POP and laser threats. An improved signal sniffer checks the signature of each signal it receives to weed out false alarms. The GT-7 is also invisible to typical VG-2 radar detector detection. To make the unit easier to use, the readout has been redesigned using a multi-color OLED display. The new display features easy to understand graphics and icons, and you can even change the color of the backlighting to match your car.
The Beltronics GT-7 has a suggested list price of $499.95, and at this level of performance, that makes it one of the most affordable extreme range detectors available. If you are looking for one of the most advanced, highest performance, yet simple to use radar/laser defense systems available, go get a Beltronics GT-7. You can thank me later. And you will. For more information on all the Beltronics products, check them out online at Beltronics.com.