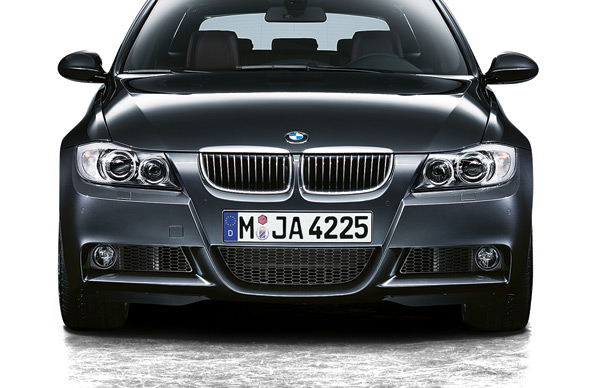 BMW M Body Kit
M Aerodynamic Package
High-performance driving demands balance, finesse and confidence. The BMW M Aerodynamic Package provides all these components and highlights the sporty pedigree of the BMW 3 Series. The package comprises of a front apron, side skirts, and rear apron.
For more information, visit your local BMW Retailer or www.bmw.ca/accessories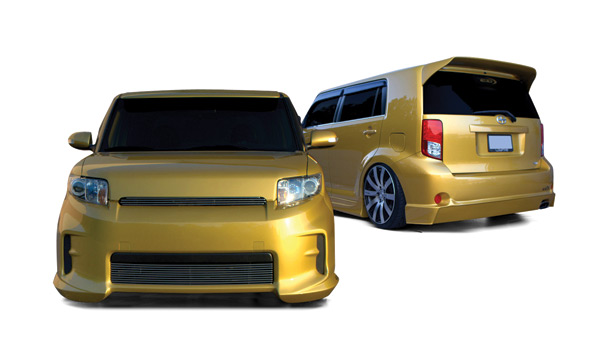 Atlas Complete Body Kit
2011 Scion xB
Extreme Dimensions, Inc. is proud to announce a new exclusive Atlas Complete Body Kit for the 2011 Scion xB.  This complete kit is available in Duraflex and consists of the Atlas Front Add Ons, Atlas Rear Lip, and Atlas Side Skirts. This complete kit was engineered for excellent fitment, finish, and durability. To ensure authenticity of this product, please be sure to purchase this product from Extreme Dimensions or an authorized dealer.
For more visit www.extremedimensions.com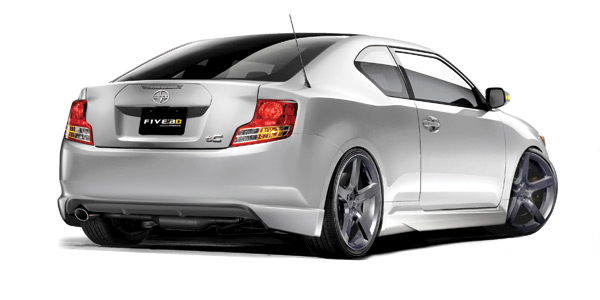 FIVE:AD by Five Axis
2011 Scion tC Aero Kit
Once again, Scion has re-invented itself with the new Scion tC and Five Axis has been lucky enough to be a part of this new vehicle in building the "Bloodshot" Scion tC widebody show car. This show car became the inspiration for an aero kit for consumers. Available through the FIVE:AD product line by Five Axis, this new 4-piece aero kit for the 2011 Scion tC is designed in CAD and manufactured in OEM grade polyurethane. All FIVE:AD Scion aero kits are available at Scion dealerships throughout North America.
To find a dealer near you, visit www.fivead.net
Lumens High Performance Lighting
194 - T10 base LED Bulbs
Lumens' High Power, satellite style, replacement 194 bulbs emits substantially more light than conventional LED bulbs.  These bulbs are surrounded by SMD LEDs, known for their extreme brightness and wide light distribution.  Unlike conventional LED bulbs that have unidirectional light output, Lumen's satellite style bulbs shine in all directions to work with reflector housings to maximize light output.  Excellent for illuminating license plates, accent lights in headlight housings, and interior lighting.  Lumens LED products provide a cleaner / crisper colour than conventional filament bulbs. Available in white, blue, red, and amber colours.
For more visit www.lumenshid.com
Lumens High Performance Lighting
OE HID Replacement Parts
For those who have vehicles that come with Xenon HID systems, Lumens offers replacement parts for OE Xenon HID systems.  Regardless if you are looking to replace a burned out part, or looking to upgrade to a different colour temperature, Lumens offers quality replacement parts.  From the most common D2 systems to less common D1, D3 and D4 systems, we have all the parts to get your Xenon HID system up and running.  Unlike the original equipment offered for replacement by vehicle manufacturers, Lumens High Performance Lighting replacement parts offer excellent quality at affordable prices for consumers.
For more visits www.lumenshid.com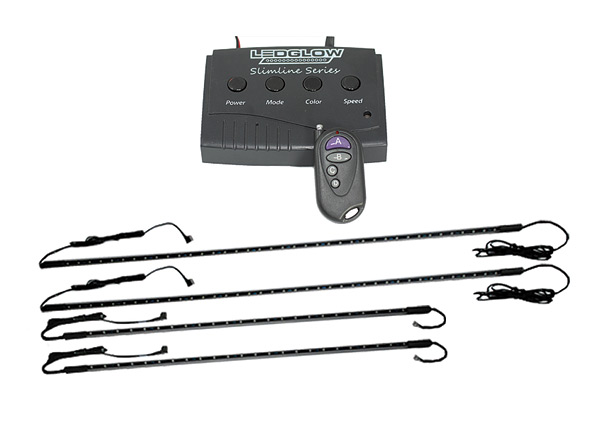 LEDGlow's
7 Color Underbody Kit
LEDGlow's 7 Color Slimline Underbody Kit adds a custom, head turning look with multiple solid color modes and lighting effects to any vehicle without breaking the bank.  This underbody lighting kit features four 5/8th inch low profile, high impact, water resistant tubes that house a total of 270 ultra-bright LEDs. The included control box features 7 solid colors modes, various lighting effects, and sound activation modes, all of which are easily selected with the buttons located on the control box or with the included wireless remote.
For more visit www.LEDUnderbody.com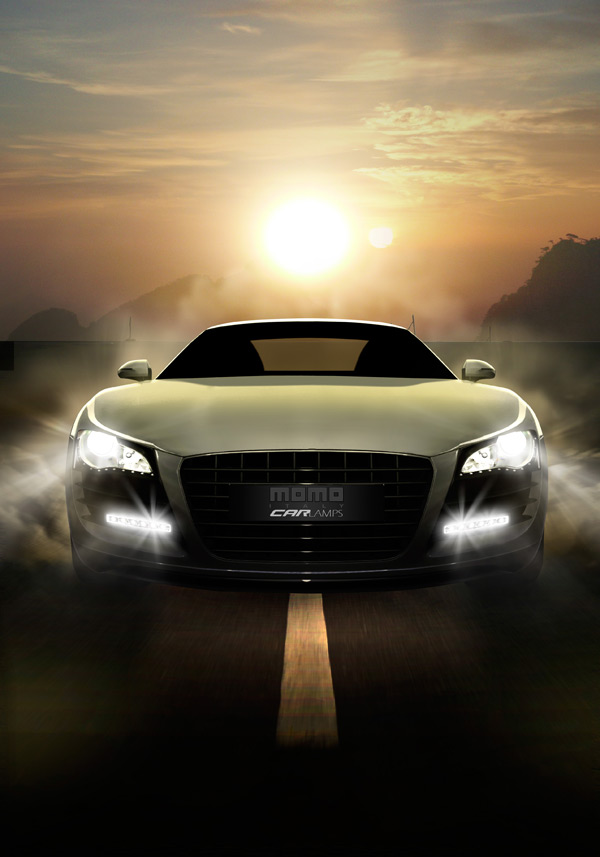 MOMO
LED 28
MOMO introduces LED Daytime lights with ultra white light for maximum visibility, the 5000K is Extremely durable. MOMO offers 4 new LED kits in various sizes and configurations.15 degree curve for perfect fit with Adjustable brackets and universal mounting kit for easy installation. This kit is 100% waterproof and SAE Compliant. Lights turn on automatically at engine start (control unit not included).
For more call 800.749.MOMO or visit www.momousa.com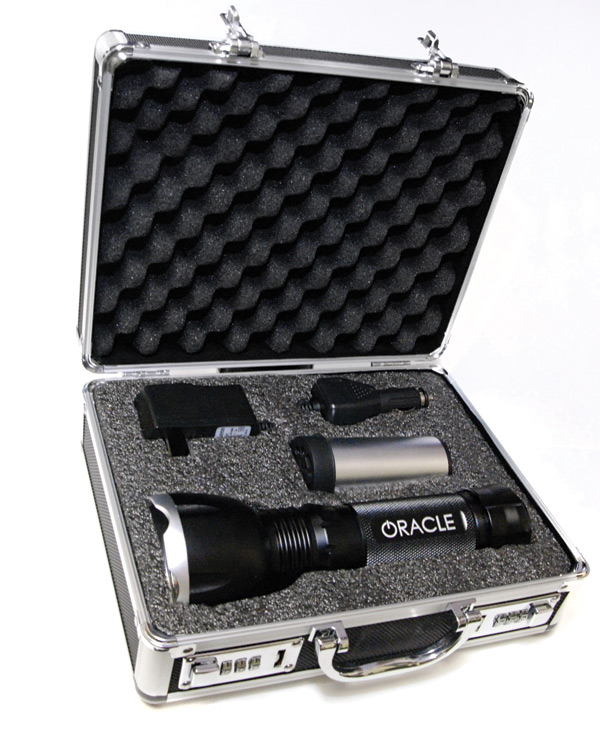 ORACLE 24X-9 XENON
High Intensity Discharge (HID) Flashlight:
This same technology is now available from ORACLE in a compact, hand held flashlight. The ORACLE 24X-9 cutting edge design incorporates all the necessary components of the High Intensity Discharge system such as the Xenon Bulb, Digital AC Ballast, Lithium Power Pack, and HID Igniter into a 9 inch long, 1 lb all aluminum body. This rugged flashlight carries an IPX3 Waterproof Rating and an Unconditional 1 Year Warranty. It also comes in its own hard case and includes a variety of accessories: Lithium-Ion Battery, Battery Cover, DC power Car Charger, AC power Home Charger, Phosphorescent Glowing Halo Ring, LED Battery Flashlight, and User Manual.
For more call (800)407-5776 or visit www.OracleLights.com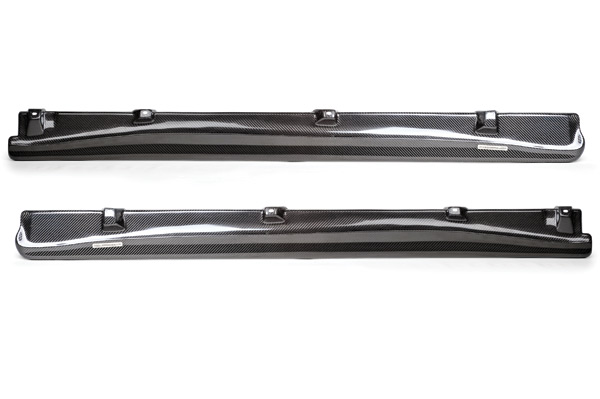 Password:JDM
Dry Carbon Fiber Side & Rear Diffuser
Applications: 2010+ Honda CR-Z
The Password:JDM Dry Carbon Fiber Diffusers for the 2010+ Honda CR-Z was designed to give you increased vehicle stability by improving aerodynamics of the car by smoothing airflow and decreasing turbulence. This Dry Carbon Fiber Diffusers was designed to compliment all other aero mods that you might already have. For more visit www.PasswordJDM.com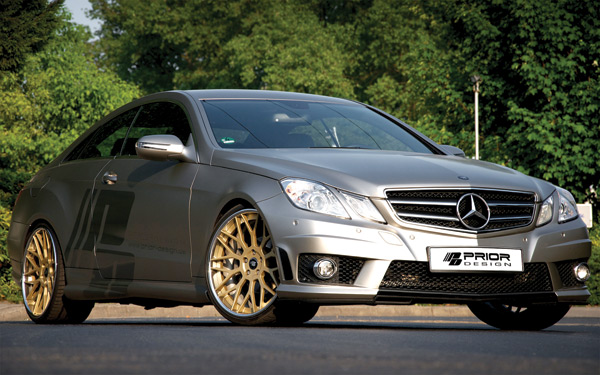 Mercedes Benz E Class Coupe PD70
Body Kit by Prior Design
German Tuner Prior Design in proud to announce their newest body kit for the Mercedes-Benz E Class Coupe (w207).  The upgrades includes a new front bumper with front lip, rear bumper with a clean but aggressive rear diffuser, side skirts, trunk spoiler and roof spoiler.  The front bumper has an option for fog lights or OEM Mercedes LED fog lights.
For more visit, www.PriorDesignNA.com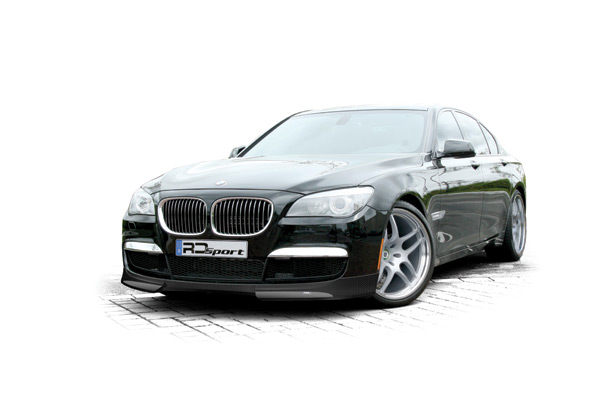 RDSport
M-Tech Front Bumper
The RDSport spoiler is an easy add-on unit that adds an aggressive look to the front of the vehicle without detracting from the elegant BMW factory lines.
The RDSport front spoiler will only fit the M-Tech front bumper (option 715) and is available in carbon fiber or FRP.
Fro more visit www.rdsport.com
Seibon Carbon
Carbon-fiber upgrade for Honda CR-Z.
To look your best, you should dress the best. Seibon Carbon applies this to your Honda CR-Z by dressing up the following parts in carbon-fiber (hoods, trucks, fenders, doors and aerodynamic body additions such as rear spoilers and side skirts). Utilizing deluxe French or US-made carbon fiber, and rigorously-inspected during a multiple-step quality control process, the complete carbon-fiber upgrade is light, fast, and the ultimate choice in aerodynamic performance.
For more visit www.seiboncarbon.com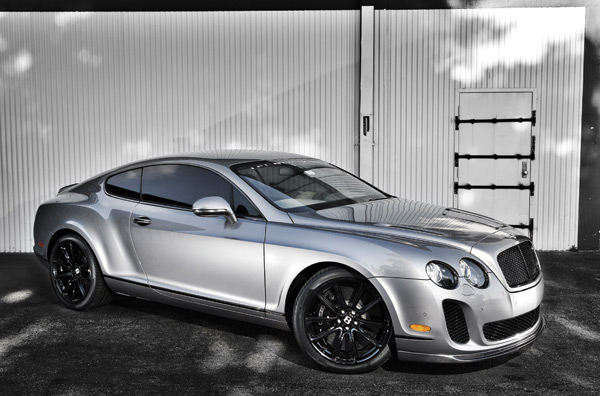 Tecnocraft
Bentley SuperSports Front Bumper Splitter
The wedge shape and dual level design extends further beyond the front mass of the bumper to provide excellent down force and more aggressive styling element. This dry carbon fiber splitter was made to cover the underside of the front bumper for adherence to the basic principles of aerodynamic functionality in channeling air accordingly beneath the Bentley as well as over it. The splitter will increase structural stiffness, while creating some frontal down force. The prepreg carbon utilized is a high quality composite material that is lighter and more rigid than anything else currently available on the market.
For morevisit www.PasswordJDM.com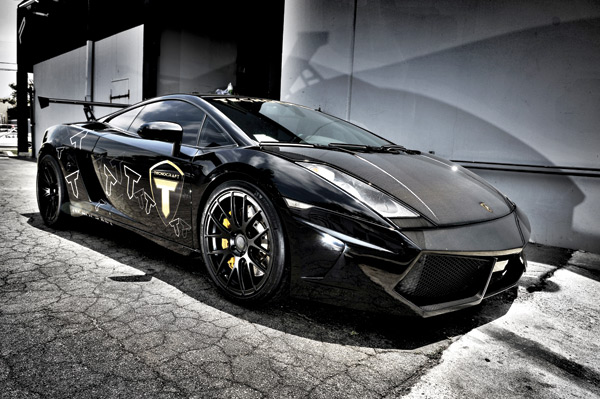 Tecnocraft
Lamborghini Gallardo Dry Carbon Fiber Front Bumper
This prepreg carbon fiber bumper was engineered to provide more cooling to the front of the Gallardo, as well as incorporate a small splitter to increase downforce. Aerodynamic principles were applied to all areas of the bumper's redesign. One small but significant design elements is the side vent incorporated into the bumper. It was made so that the hot air exiting the radiators is given a higher velocity exit, increasing the radiators' efficiency. We extended the length of the nose of the bumper for an improved look and to increase the effect of the integrated front splitter.
For more call (888) PWJDM-01 or visit www.PasswordJDM.com