Page 10 of 12
-2008-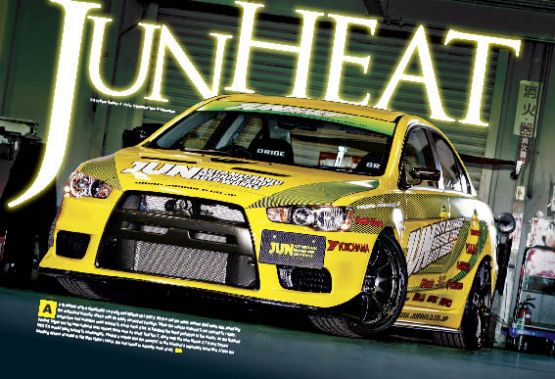 JUN Heat - Volume 10 Issue 3
As sketches of the drastically re-designed Mitsubishi EVO X hit the net (as what seems like) eons ago, the enthusiast industry was set ablaze with that latest evolution of the platform. Throw in the fact that the famous 4G63 engine has been replaced in the Mitsu's award-winning recipe with a brand new 2.0L 4B11 motor, many thought it would take a while for fans to start warming up to the fresh powerplant and its facelift. While at Tokyo Auto Salon we spotted this gem at the JUN booth and simply had to have it since it was the first tuned EVO X in the world at the time! And JUN doesn't half-step, since the paint, aero, engine and interior was all done properly. While the US hadn't even seen this car, JUN had already dropped 375whp and 348lb-ft of torque on everyone to let them know who runs things in Japan!
---
---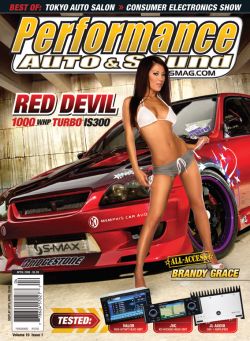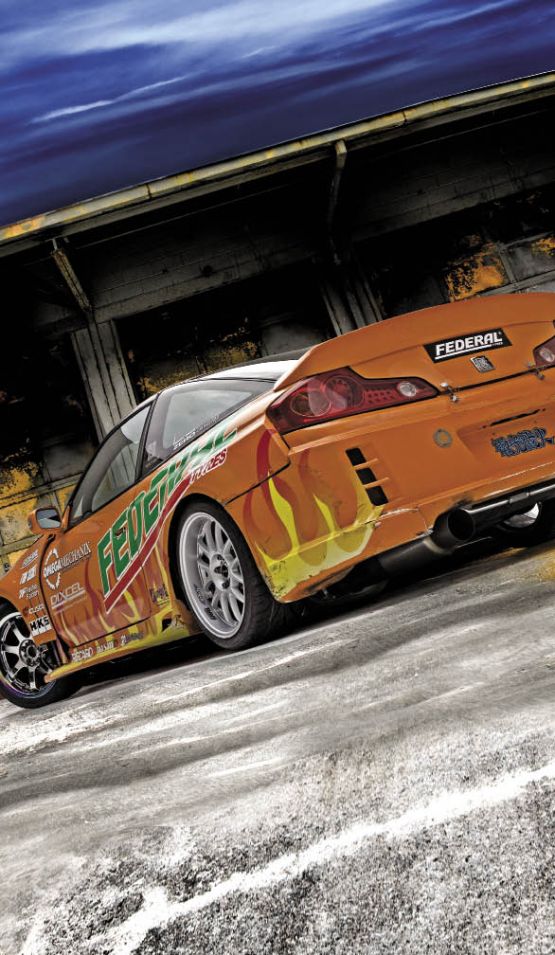 Young G-Z - Volume 10 Issue 1
When it comes to the drift scene anyone who knows about mad JDM tightness knows Inada-san and his crazy antics. Daijiro "Dai" Inada is the legendary mastermind behind Option Magazine, the genius of Option Video, a top ranking player in D1 Grand Prix and the madman behind the wheel of this custom Nissan! Dubbed the "Stream Z GT Jr," this Nissan features trademark Option Video styling. This creation was built to promote Dai's drift school academy operating in California. We hope that most of you recognize the chassis underneath all this 'glam rock' body work is actually a JDM-spec 1998 Nissan 180SX. According to Dai, the rear end is grafted on from a G35 and the front is from a 350Z, all powered by Nissan's proven SR20DET! Dai's crew at Top Secret torched the sheet metal from a JDM Fairlady (350Z) and Skyline 350GT (G35) along with items from the exclusive line of Top Secret Aero Parts and what resulted was the creation of the D's Club body kit developed at the Top Secret II facility outside Tokyo!
---
Hard Drive - Volume 10 Issue 5


It's advanced chassis, sleek lines and unlimited engine possibilities really made enthusiasts love the third generation RX-7 (FD3S). This low-slung sports coupe created legions of new rotary engine fans, including Manny Ramdowe of Flushing, NY. Ramdowe like many other FD owners fell for the high performance and seductive styling of the RX-7. Having previously built two RE Amemiya FDs and two VeilSide Fortune NSXs (with renowned builder Jay Laub), Ramdowe knew exactly what it would take to get his Mazda on our magazine cover! Ramdowe has clearly put together a monumental creation you just don't see everyday. We have to give major props to Ramdowe and everyone involved in the build for a job well done.
---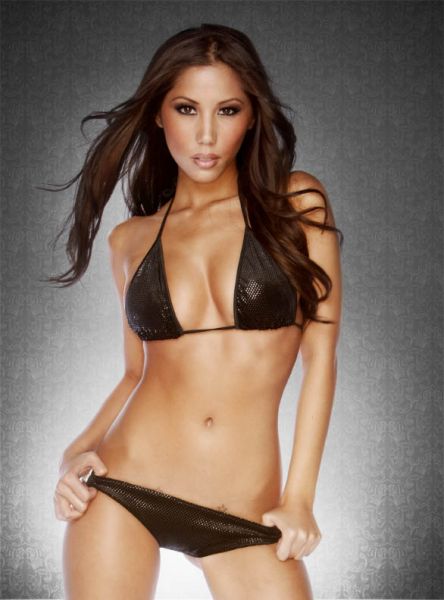 Nicolette Lacson
THE ESSENTIALS:
Birth date: April 2
Sign of the Zodiac: Aries
Measurements: 34C / 24 / 34
Nationality: Filipino/American
Hometown: Los Angeles, CA
Turn-ons: Intelligence, a sense of humor, confidence, good hygiene, goals, imagination, manners, and compassion.
Turn-offs: No ambition, lack of understanding, laziness, arrogance, and bad hygiene.
Pet Peeves: When people chew with their mouth open and little white lies...still lies folks!