Page 7 of 12
-2005-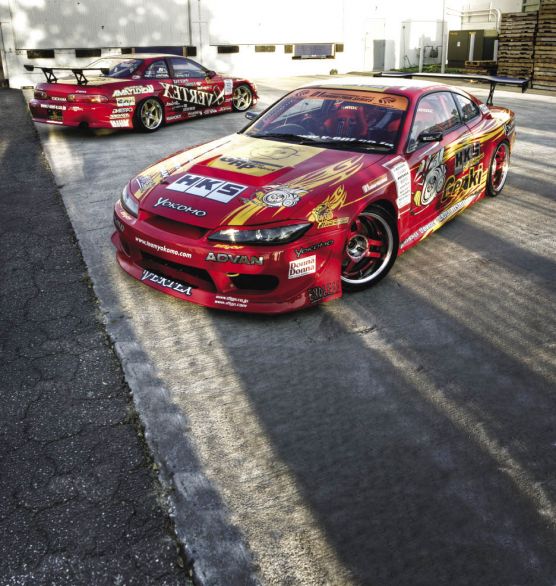 Code Red - Volume 7 Issue 4
Owner: HKS / Car Make T&E
Location: Japan
Vehicles: HKS Nissan S15 / Car Make T&E Toyota Soarer
Power: More than enough!


Like needles in a haystack, we stumbled upon these incredible D1GP competition cars back in 2005, hidden among rows of products in the HKS USA warehouse. Both of these cars sat silently, waiting to be shipped back to Japan after competing at Irwindale Speedway. So after wiping the drool from our faces, HKS USA informed us, "You should really jump on featuring this S15 because you're probably never going to see it again," as the company had just sold its famous S15 to a private owner back in Japan! We jumped at the chance to capture the legendary S15 on film one last time, but also wanted to do something with Ueno's Soarer sitting right next to it. Similar to the S15, this Toyota Soarer is synonymous with the D1GP. And although it serves as the poster child for Takahiro Ueno and his Car Make T&E / Vertex company, the vehicle is also fully backed by HKS Japan and loaded with a complete array of HKS goodies. Thus, an idea was born: an awesome double feature on two of the D1GP's biggest stars!
---
---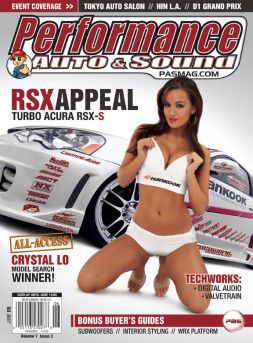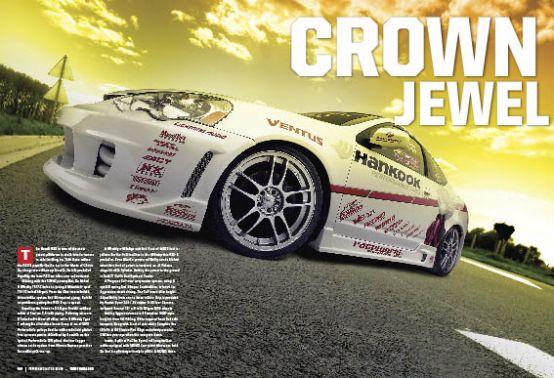 CROWN JEWEL - Volume 7 Issue 2


In the earlier part of the decade, the new Acura RSX was a hot platform (picking up where the beloved Integra left off). It looked solid, was quick out of the box... but it took a while for tuners to catch onto the all new K-series motor after investing so much time in the B-Series engines. Cavinh Su of London, ON stepped it up a notch as the first to produce a highly modified RSX when others on the street barely had bolt-ons. Starting with a built K20A2 powerplant, Su added a GReddy T517Z turbo kit to ramp up the power. From the cast-iron manifold, Airinx intake system and all required piping, Su had no problems getting the RSX-S up to speed. Expelling the fumes is a 5Zigen Fireball exhaust made of custom 2.5-inch piping. Relieving stress is a TurboSmart blow-off valve, while a GReddy Type-T wastegate eliminates boost creep. A Progress coil-over suspension system, using a special spring and damper combination, was tuned for aggressive street driving. The grip is provided by Hankook Ventus Sport 225/35 R18 rubber at all four corners, wrapped around 18x8-inch 5Zigen MK5 wheels. Adding aggressiveness is a complete body kit from ViS Racing with race-inspired styling to complete the facelift.
---
---
M3 MADNESS - Volume 7 Issue 4
BMW's M series cars are known for their power, handling and luxury but it took two years for Vancouver, BC's Ivan Chen to build this 2003 M3 to make it unlike anything on the scene back then. With aero components from Hamann, including the front spoiler, roof spoiler and rear competition wing, Chen created a custom DTM-inspired widebody kit. The side skirts connect the fattened fenders, while both bumpers were flared out. Chen was also the first Canadian to receive the AA Supercharger kit that force feeds the impressive inline-six motor. Schrick 272 and 280-degree camshafts complement the low-end grunt and provide top-end rush. Air is drawn through the carbon fiber hood where a Gruppe M carbon fibre intake ingests it into the system. Brembo brakes with 14-inch rotors up front, 13.6-inch rotors in the rear, and two pairs of 4-piston calipers lurk behind its flawless DPEngineering three-piece R20s sporting Pirelli PZero Nero rubber.
---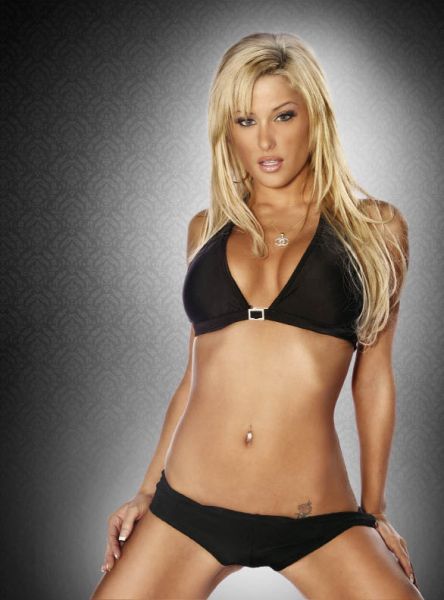 Vanessa Blouin
THE ESSENTIALS
Birth date: Oct. 12, 1984
SIGN OF THE Zodiac: Libra
Nationality: Irish and Amerindian
HOMETOWN: Montreal, QC
Measurements: 34 / 25 / 35
Turn-ons: Sunny skies and beautiful scenery
Turn-offs: People who lie and are deceptive.