26 September 2012
Page 3 of 4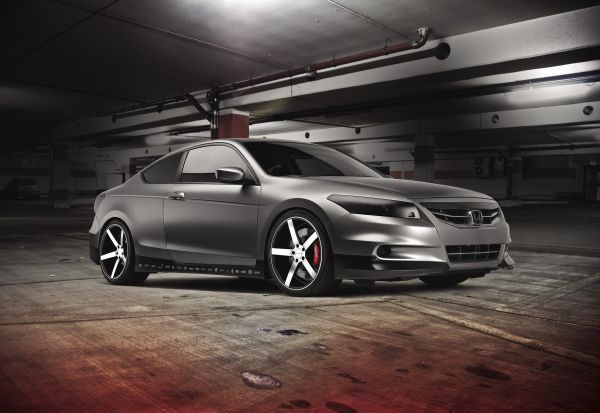 Remix Accord 2.0 V6 Coupe
For years, the Honda Accord V6 Coupe has featured a winning combination of style, performance and legendary Honda reliability that has created legions of happy customers and won numerous awards. This proven formula lives on in the 2012 Accord V6 Coupe, making it a coveted nameplate not only for owners who are perfectly happy to drive it in factory trim, but also for performance enthusiasts who see plenty of tuning potential in the Accord V6 platform.
In 2011, Honda Canada partnered with PASMAG to bring some of the Accord V6's performance potential to light. The result is the Remix Accord, a machine that featured style and performance enhancements both inside and out. Everywhere it went, the car turned heads and created plenty of buzz at auto shows where it served as a reminder to the public that, for all of Honda's considerable mainstream success, it remains a company built with performance at its core.
This year, Honda and PASMAG, along with its partners at International Automotive and Custom (IAC), Defcon Racing and Best Buy Canada, sought to go even further in the performance enhancement vein with the Remix Accord 2.0.
How? More power through supercharging.
Let's be clear up front: the 2012 Accord V6 is no slouch out of the box thanks to its 3.5-liter V6 that produces 271 hp. So, with an impressive powerplant already in place, the guiding principle for Team PASMAG for this build was to crank up the performance and enhance the car's winning style at the same time.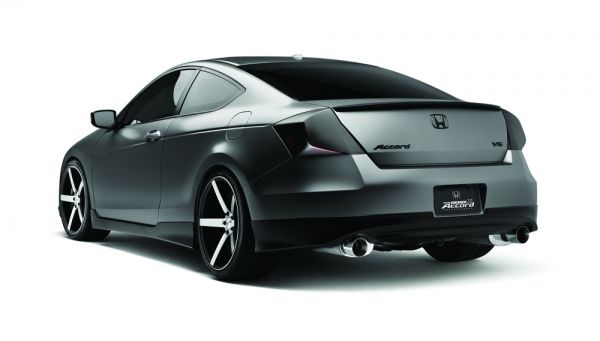 Some of the same partners that collaborated on the Remix Civic Si remain and new ones stepped forward. Under the hood, a CT Engineering supercharger pushed peak horsepower well beyond 300 horses with a Magnaflow stainless muffler and custom stainless exhaust allowing the fumes to escape quickly and with a throatier sound.
The focus then turned toward enhancing the Accord's muscular look. Team IAC applied Frozen Grey paint with black trim to provide some contrast and style. A HFP body kit along with Eurolite HID low beams and Philips Crystal Vision Ultra Bright high beams also found their ways onto the car, which features a 20-inch Vossen VVS-CV3 alloy wheels with a matte black machined finish and Kumho rubber sized 245/30 and 275/30 in the front and rear, respectively.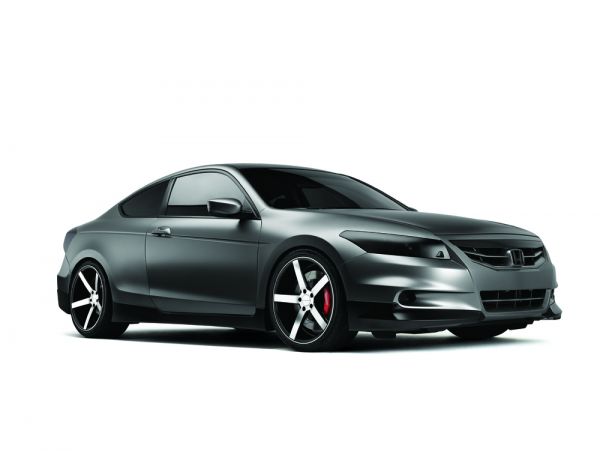 The chassis received some attention as well thanks to fully-adjustable BC Racing coil-overs. The front brakes have been replaced with a Rotora big brake kit, which features six-piston calipers clamping down on 15-inch two-piece slotted rotors.
Team PASMAG chose to enhance the driver-oriented, performance feel of the Remix Accord 2.0 interior with some sharp style upgrades. The front and rear factory seats are covered with Roadwire leather seat covers while Momo contributed a shift knob and a set of its Gotham Racing pedals. Eurolite LED lighting is installed throughout the cabin, which has been geeked out by the Geek Squad experts at Best Buy in Toronto.
Augmenting the OEM stereo is a JBL GTO1004 four-channel amp featuring variable electronic crossover and bass boost. Driving some serious bass is a 10-inch Bazooka BTA10100FHC Amplified Basstube while JBL P660C 6.5-inch two-way components and a set of JBL GTO628 6.5-inch speakers surround the occupants with sound. BTAH provided all of the necessary cabling and hookups for constant power and true fidelity sound along with Dynamat sound deadening to optimize the acoustic experience.