Written by Dave Pankew // Photos by Somya Siva | 27 November 2009
Page 2 of 6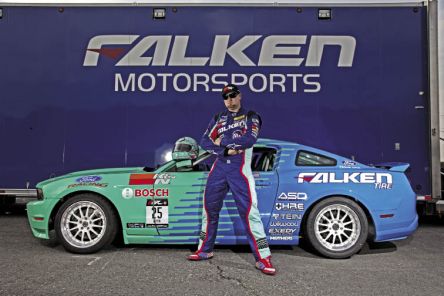 Vaughn Gittin Jr.
Age: 29
Hometown: Glen Burnie, Maryland
Years Drifting: 8
www.vaughngittin.com

While drifting is just the latest talent Vaughn has developed behind the wheel, he's had the speed sensation for a long time. "Since I was born, I have lived and breathed cars," he declares, asking his namesake to do "fishtails" and "burnouts" the way other dads drive their children around the block to soothe them. "I have always loved the feeling of the back end skating around, engine screaming and tires smoking," he adds, which ultimately led him to choose a career in motorsports. Moving from motocross to drifting paid off quickly, and Vaughn rose to the top of the field. He caught the eye of Falken Tire who in 2004, was eager to expand their drifting efforts and take the U.S. drifting scene by storm. The rest, as one says, is history, and Vaughn has become a key part of Falken's extensive commitment to this exciting sport, both in the U.S. and internationally. His 2010 Ford Mustang featuring state-of-the-art technology is the center-point of Team Falken, ready to meet and conquer the competition.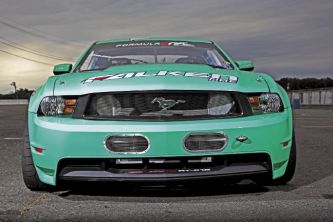 Falken Ford Mustang
4.6L Aluminator V8 with Ford Racing Supercharger
Dry carbon body panels
HRE Comp 21 wheels
Front: 255/40R18 Azenis RT615 Rear: 295/40R18 Azenis RT615
TEIN coilovers
Sparco safety equipment
Wilwood front and rear big brake kit
Motec M800