Written by pasmag staff | 21 July 2011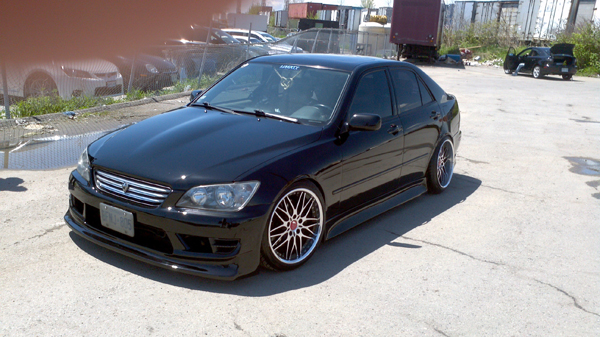 Owner: Aidan Borges
Location: Toronto, ON
Vehicle: 2001 Lexus IS300
Car Club Affiliation: Liberty VIP Car Club
What will be your next performance modification/upgrade?
Building my trunk and get my VIP'd Out Custom VIP Table.
"All Show', "All Go" or Both, Why?
Currently the car is All Show, as the car is geared towards VIP Style.  VIP Style is a high luxury style of modification based in Japan geared around big box luxury cars modified with custom exterior, extremely low, with on point fitment.  The style follows a lot of attention to details with emphasis on high class living.
Any Shout Outs?
I would first like to shout out to my girlfriend for all the help and support, I would like to thank the VIP Style Car community for accepting me as one of their own (local and abroad), Liberty VIP for the team support, my sponsors GBTires.ca and GPRAuto.com and all my friends who helped build the car or helped support along the way.