21 July 2011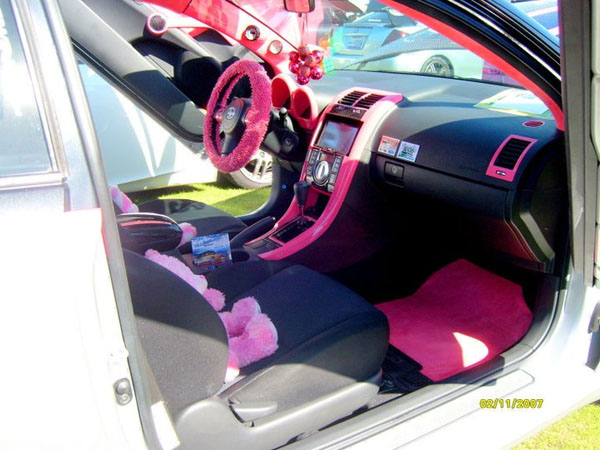 Owner: Brook Zuidema
Location: Wellington, FL
Vehicle: 07 Scion tC
Car Club Affiliation: West Palm Beach Scikotics
Power: 300 hp
What events have you competed in? Where?
Hot Import Nights, NOPI, Scion Events, Spring Break Nationals, Car Warz, Sibling Rivalry, Seminole Casino Car show, Exposed
What will be your next performance modification/upgrade?
I'm looking into making a nail salon station, or makeup station in my car soon! Hopefully in the next couple of weeks once we've decided where and how were going to do it (Tilted Audio)!
What will be your next 12-volt or car audio modification/upgrade?
Owner: More TV's & hopefully a Camera to visibly let the client see their self getting there hair done
"All Show", "All Go" or both? Why?
Both, I love a Car that can show as well as burn rubber at the track! Guys don't like it when I beat them : )
Any Shout-outs?
October is Breast Cancer Awareness Month!! Support the Cause! To all my chicks out there " Girls can have Badd Ass cars just like them boys"!