22 August 2011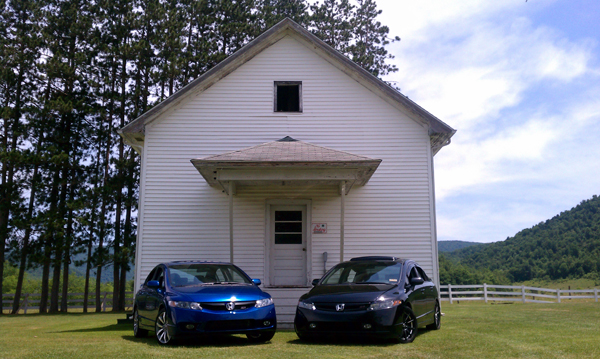 Owner Name: Daniel O'Brien
Location: Elkins, West Virginia
Vehicle: 2007 Honda Civic SI
Car Club Affliation: 8thcivic.com
What Events have you competed in: Carlisle Performance & Style (3 consecutive yrs)
What will be your next performance modification/upgrade: I want to lower my car on skunk2 coilovers, blackout my headliner and get the HFP lip kit/HFP suspension upgade. Performance wise... I have a lot of plans... its time to start working on the engine! Header, full racing exhaust, Injen CAI, Greddy or any kind of turbo will do!
"All Show", "All go" or Both, Why?: Both! Everyone wants their ride to look clean and be fast at the same time. Many try... few succeed!
Any Shout Outs?: First and foremost to PASMAG! My best friend Mike aka Makadeli, if it weren't for you... None of this would be possible! To my family and friends who've always stuck by my side and dealt with my late night mods! My girlfriend Crystal, and to the Haters out there... "to each their own" If you don't like it... Ohh Well... I do! "Do Work Son... Crew!"