21 July 2011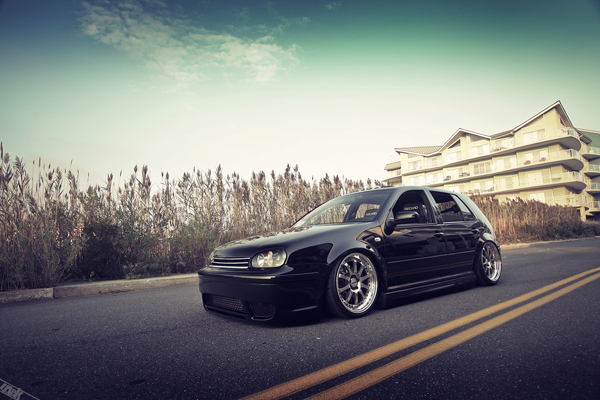 Owner: Dustin Drummey
Location: Connecticut
Vehicle: 2001 Volkswagen Golf
Car Club Affiliation: N/A
What Events have you competed in?
New England Dust-off, Waterfest, H20I, and many local events.
What will be your next performance modification/upgrade?
I am very happy with the current state of the vehicle, no need for more.
"All Show", "All Go" or Both, Why?
Both. You can't show without being able to go!
Any Shout Outs?
WRDusa.com, Usrallyteam.com, Wentworth Motorsports, Revo and Forgeline Motorsports