21 July 2011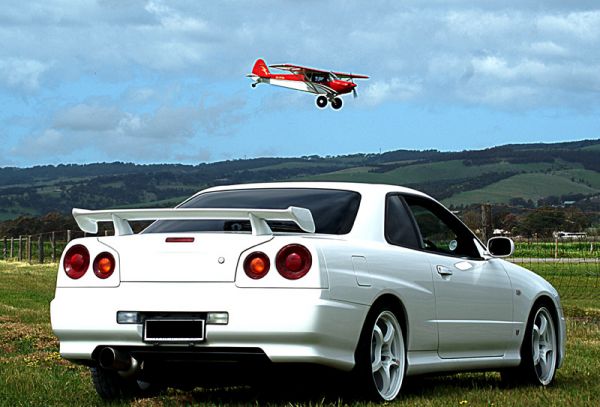 Owner: Troy Edmonds
Location: Adelaide, South Australia
Vehicle: 2000 Nissan Skyline R34 GT-T Series 2 - Polar White
Car Club Affiliation: Skylines Australia-SA (won Car of the year award for the first year of the local chapter)
What will be your next performance modification/upgrade?
RB25/30 forged Stroker Engine 3.4 Liter engine instead of 2.5 liters , Clutch to handle it. new Haltech ECU to replace the Mines ECU. Lambo Doors and second phase of Audio and new seats installed. Top secret/Bomex customized body kit with carbon trunk and hood. awaiting paint now.
"All Show', "All Go" or Both, Why?
Both but mostly show, Car Audio SPL/SQ to display extreme fabrication without hacking the car to pieces, since its a daily driver !!!! The new motor will be held out until the old one lets go, due to the defected car laws and nanny thinking in South Australia mods are extremely hard to get on the street without harassment even when you do the right thing and promote a safe cruise for charity.

Any Shout Outs?
Shout out to PAS Nation , Shan from the nation- my favourite, Meguiar's car care products, Lanzar Audio, Redline Oils , Steve at Lonsdale paint Supply, Skylines Australia SA, Skyline Owners Forum in UK, Mobile Electronics Australia, John at AudioControl, Dane from Autobarn Noarlunga and Cara- MissR34