Written by PAS Staff | 04 February 2011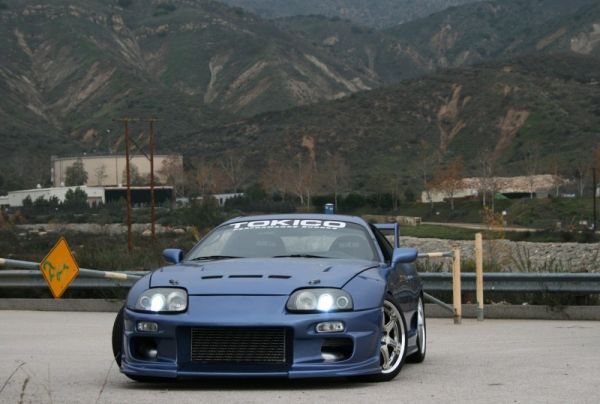 I have owned my Supra for over nine years now. There has been no fancy shops to help or no real understanding of what's hot today. The only thing that has been fueling this car and myself have been a dream and the support from my family.

It was around 1999 and a really good friend and family member Teru and I went to our very first car show, "V-Teknics". It was an all Honda event. There was an Accord with the nicest headlight conversion I've seen. So I had to ask Teru about them, and he said the one word that started the whole chain of events. Later on that year Teru and I were heading to Orange County for some strong coffee and a little arcade action, when out of nowhere this white car rips past us from the gates of hell. "Teru what the heck was that?" Then that one word was said again. "Supra." At that moment I had to have one. As soon as we got home, I grabbed my AutoTrader and went straight to the Toyota's. My 18 year old heart sank to my feet when I saw the prices they were going for. After test driving five Supras that I wound never be able to afford, I stumbled across a fixer-upper. It looked great, not to much work needed and best of all, only $5500 OBO. That weekend about five of us went out to North Hollywood to catch a dream. What my friends seen was another story. It was all but there. Not a single window or body panel was on the car. The owner placed a door on one side for the picture and that was it. But the wheels were set in motion already so I did what any 19 year old with five grand of borrowed money would do.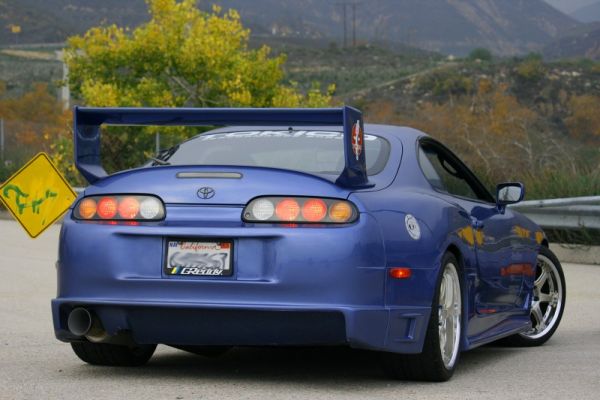 I talked the owner down to $4300 and convinced a friend to ride with the three fingered tow truck driver back to San Bernardino in rush hour traffic. When my new love made it home, The tow truck driver was all but happy to take the $50.00 we agreed upon and drop the car in the middle of the street. By then all of my friends came over from the urgent text message they received about me buying a Supra, cash. I never told them that we needed to lift it up and move it to the side of the curb.

Eight years later, I was cleaning my 1995 hardtop Twin Turbo Supra at her first car show (XDC/Remix) when a member from "Team Supra" asked if I had her for a long time. I said "Yes, over eight years, why?" "Well, you still are rocking a Blitz front bumper." I told him my long journey of building her; swapping my motor four times due to the fact that the Aristo had a different oil pan, tracking down parts from around the country, even painting in my garage the month before, after a trailer ripped off my bumpers when pushing her up it. And how the Blitz Supra breaking the Nuremburg record in 1997, was the driving force behind the outside reflection of my Supra. I was never one to follow the crowd. I have been out of the import loop for quit a few years, and forgot the models all over the cars and the strange people posing with those models and cars. When the sun went down and it was time to leave, I was left with a Supra covered in sweaty hands and butt prints and a smile that would not go away from my face.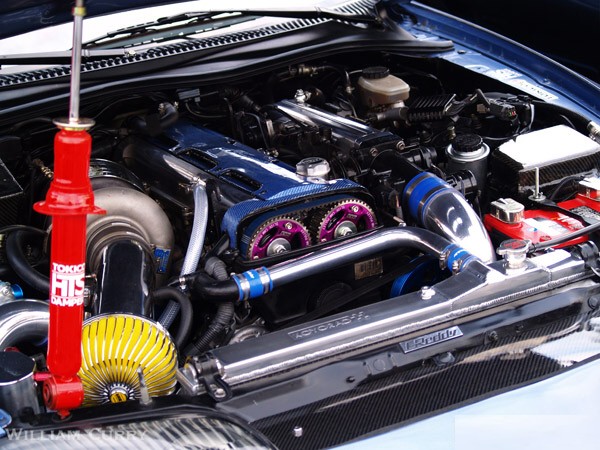 I look back at the long nine years. With all the wrenching, blood, sweat, tears, and laughs and I wouldn't trade it for anything. I can truly say I know and built every inch of my car. From every bolt to even the custom carbon fiber parts I made in my garage.

Newest upgrade has been my Greddy T78. The Greddy T78 Single Turbo Kit has brought out the true characteristics of the Toyota Supra. It feels like a push from the car gods when this turbo comes to life.
---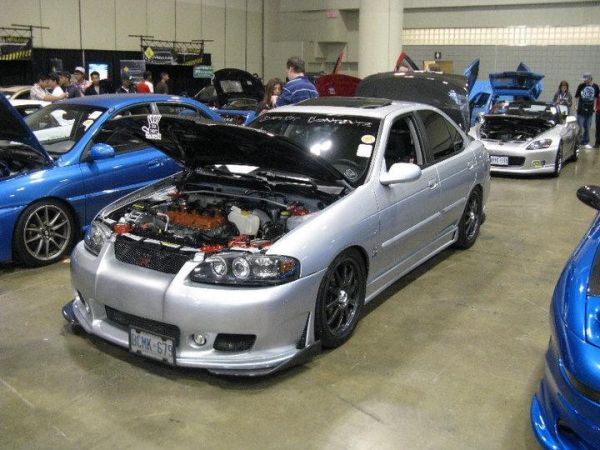 Owner: Gleb Vorobiev
Location: Toronto, ON
Vehicle: 2003 Sentra SE-R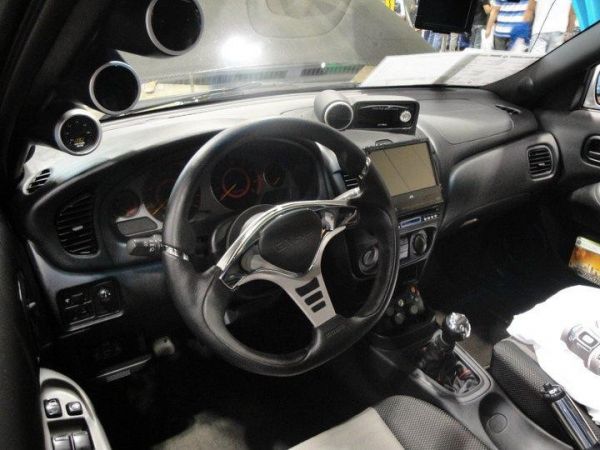 MODS:
- A custom ProCharger kit (tuned by Dynamotorsports)
- Full suspension
- Body kit and paint (by CarAid)
- Big brakes
- Carbon pieces (hood, trunk, etc.)
- + much more!
2010 Awards:
.ImportFest (1st Place Sentra), and Battle at the Border (1st Place Nissan).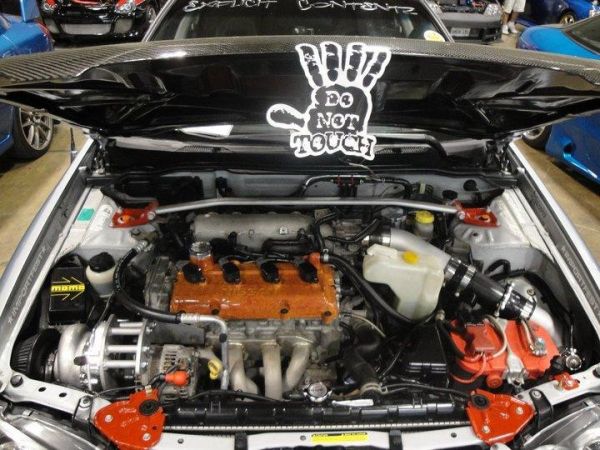 ---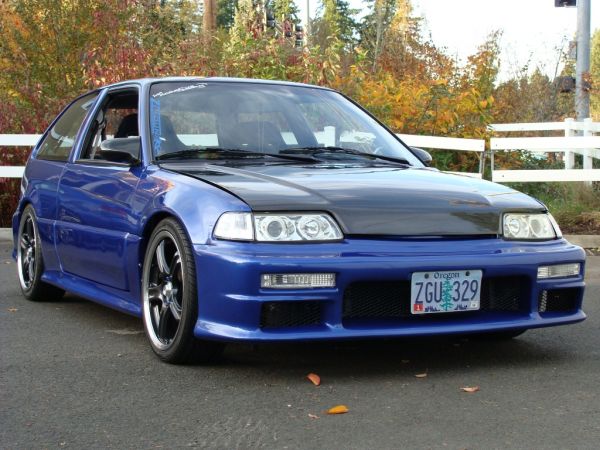 Owner: Matthew Ross
Location: Portland, OR
Vehicle: 1990 Honda Civic
Wheels:
17x7 Racing Hart, tires: 205/40/17r Kumho 711s
Engine:
b-16a full swap, b-16 transmission, b-16 ecu, custom blue intake, k&n filter, hfi intake manifold, strupp 4-1 header, moidine radiator, advan motor mounts, 550cc injectors, je pistons, eagle rods, itr cam gears, Ngk spark plugs and wires, hasport wireing harness, hasport shift linkage, b&m short shifter, tenzo-r blue valve cover, exady stage 2 clutch, lighted fy wheel, red top battery, tanabe  madaline, 2.25 exhaust, catco cat, Ross oil rings, Ross valves, r1oil filter, greddy radiator cap, pop locks,
Suspension:
2.25" goldline springs, KYB shocks
Brakes:
Powerslot rotors, Hawk stage 2 pads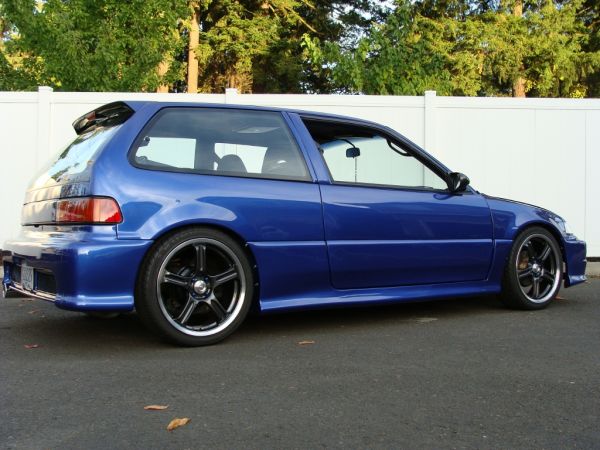 Exterior:
Wings West rs bodykit, Fiber Image carbon fiber hood, TYC projector head lights, Matrix clear corner lights and bumper lenses, shaved door handles, shaved emblems, shaved arena
Interior:
tenzo-r evo2 bucket seats, ac water/ air fuel gauge,  3" mini monster tach, painted semi gloss black dash, custom carbon fiber look cloth
interior: door pannells, headliner, door pillers, rear pillers, and seats, with head chopped off. Black tweed carpet, pilot shift boot, pilot shift knob, grant old school steering wheel
ICE:
Absolute 7" flip up tv, 2 absolute 8" visor monitors, 2 absolute 7" tv in rear hatch, 10" absolte sub with raised floor,  1600 watt absolute amp, mtx crossover box , absolute cap, 10.5 boss tv on the headliner, 6.5 absolute mods and tweeter. Wireing,  monster cables
Special thanks:
Sherwood autobody, team Xcessive Speeds, Sam Zeituon, Stuwart aka Stewie, bob, Kyle aka young buck, my parents, my daughter Stevie, Charlie Lewis