Written by pas staff | photography by Travis Stern | 30 January 2013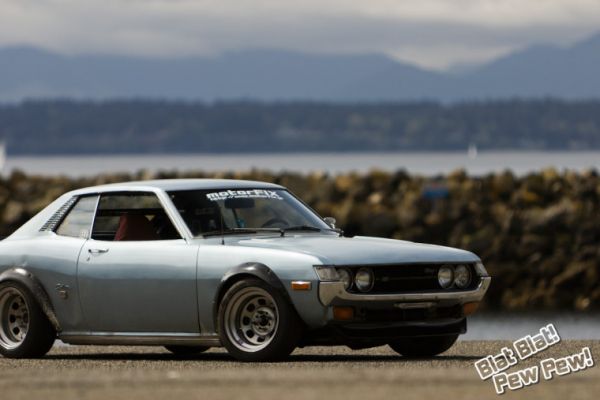 My name is Travis Stern. I am an automotive photographer based in the Seattle area covering local drift events, car shows, and builds. Recently I had the opportunity to follow Mike Phillips during his first year of professional drifting in the Formula DRIFT circuit.
In fall 2010, I purchased my first real camera, a Canon Rebel XT. Initially purchased to get around the limitations of a camera phone and I soon fell in love with photography. I made it a goal for 2011 that I would attend every drift event at the two main tracks here, Evergreen Speedway and Pacific GP.
Having accomplished this goal I moved onto bigger goals for 2012. I love our local tracks, but I needed more. Teaming up with Mike Phillips I attended four of the seven rounds of Formula DRIFT, completing 4/7ths of my life goal.
For the 2013 season I'm weighing my options of touring with a team for all seven rounds and running the media program for Evergreen Drift.
Going back to the original question of 'who' I am, I would say that I'm a young, excited photojournalist who is excited about his future and is trying his hardest to let the world know that the Pacific Northwest has the best drifting program in the nation.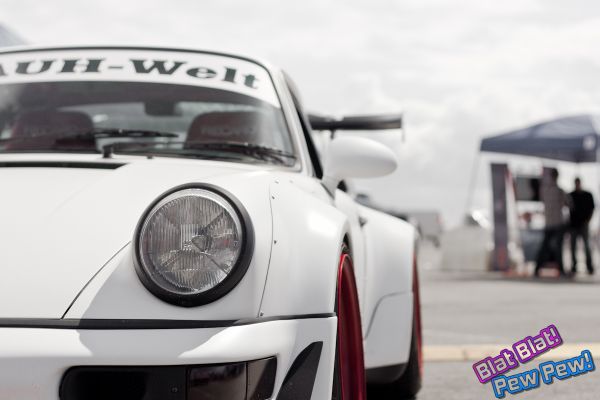 ESSENTIALS
Name: Travis Stern
Company: Blat Blat! Pew Pew!
Location: Bellevue, WA., USA
Website:http://www.blatblat.cc | http://blatblatpewpew.com

Vehicle Information: 1994 Volvo 850
Click here to fill out a PASMAG Photographer Submission Form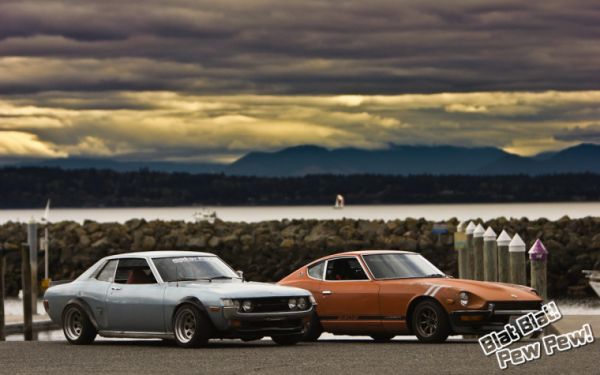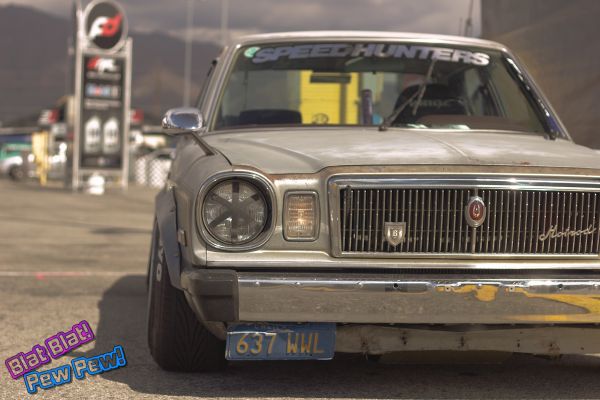 Has Bellevue, WA always been home?

Born in Puyallup, Washington, I grew up in a small suburb of south Tacoma. Having been attacked and mugged on multiple occasions, it was not a difficult choice to move out of the area when given the (right) opportunity. I now live in Bellevue, a small city across the lake from Seattle. 30 minutes north of Pacific Raceways and Pacific GP, 30 minutes south of Evergreen Speedway. I'm pretty happy here.
A picture is worth a thousand words...

I have some formal education in art, mainly with graphic design and printing. As far as writing goes, I have English 101 under my belt. When I was in high school I took a class titled "Creative Writing", hoping to flush out my thoughts and ideas onto paper. Unfortunately the title of the class was a disguise for what it really was: Rudimentary English. This was the final semester of high school, and with classes already full, I was not able to transfer into a higher level class.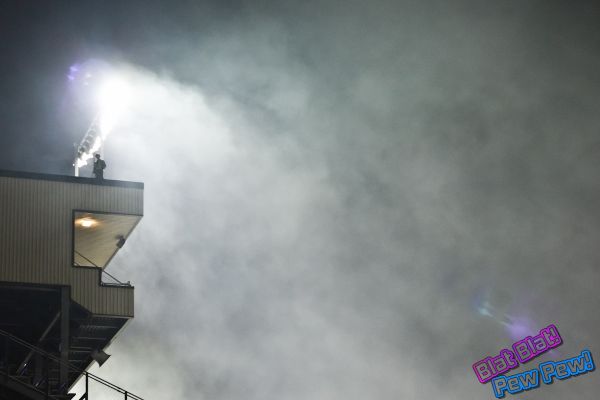 Click here to fill out a PASMAG Photographer Submission Form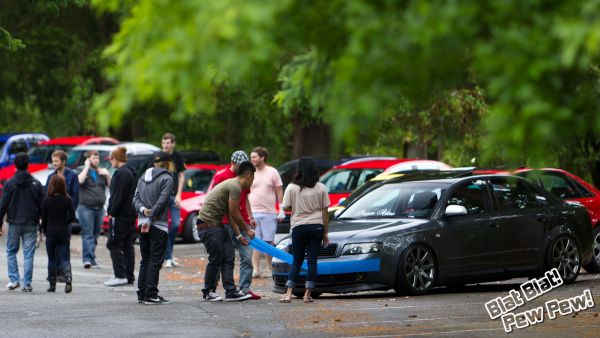 Roots.
My automotive roots are in autocross. In our local SCCA events, drivers would spend half the day driving and the other half working the course. This gave me a deep appreciation for volunteerism in motorsports. Skip forward a few years and I attended my first Formula DRIFT event, found out about Evergreen Drift, and started volunteering the very next event. When we were overstaffed with volunteers I would take my camera out of my backpack and snap some photos. Not satisfied with what I was getting I obtained additional filters and lenses, and then started coming to events as media (while still filling in any gaps with course work as needed). More events, more photos, more exposure, and more appreciation from drivers and fans motivated me to start taking photography seriously. It's not enough to be a photographer, though, so I started writing about events, too. After enough events it finally clicked: I'm not just a photographer, I'm a photojournalist.
How long have you been a photojournalist?
About 2 years.
How would you describe your style?
My style usually is an 'in-camera' style. My methodology is to make the picture happen, as much as possible, when I press the shutter button and leave the post processing to color correction, tone, and cropping. I'm not above making an image come to life in Photoshop or Lightroom, however. I'm always on the lookout for photos I love from photographers I admire and breaking them down to figure out how they were made.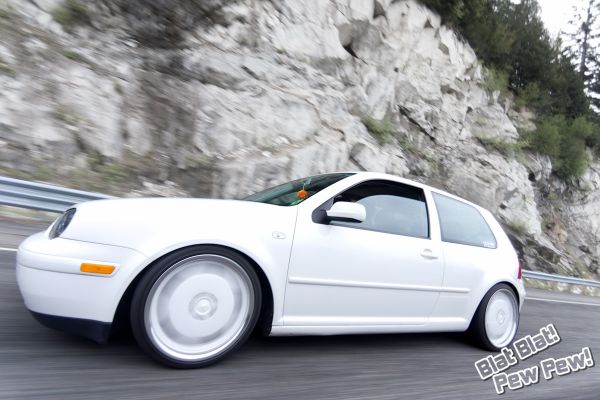 Click here to fill out a PASMAG Photographer Submission Form
What equipment and software do you use?

Camera body: Canon T2i I purchased this camera a week before Formula DRIFT 2011. I would be shooting on-track with Northwest Nissans, and I knew that the low-light performance of the Rebel XT would not suit the track at night. The T2i was a great upgrade and has served me well, but I'm in the market for a used Canon 5D mk II, keeping the T2i as a second body.
Lenses: Canon 70-200mm 2.8 IS L (the workhorse), Canon 50mm 1.8 (low-light and creative), and 18-55mm IS (temporary wide-angle).
Storage: 12 16GB SD cards (just in case)
Post Processing: Lightroom
An industry standard, Lightroom allows me to not only make fast edits to my photos and export them with the correct dimensions and logos, but allows me to keep my photos organized and easy to find with extensive metadata and tagging.
Post Processing: Photoshop
Another industry standard, I've been using Photoshop since middle school with extensive college courses in photo editing and retouching in college.
Favorite locations?

New locations are always my favorite. I enjoy shooting at the same locations for events, finding new and creative ways to capture my subject, but there's nothing quite like being at a new location. 'New' doesn't have to mean far away and exotic. New could be an abandoned car lot, a park, or maybe a place that I've visited many times, but never shot. All the possibilities and excitement makes my heart race.
Are you a Mac or PC user?
Click here to fill out a PASMAG Photographer Submission Form
I'm predominantly a PC user with years of experience in Mac OS X throughout high school and college, even running OS X on my PC on occasion.
What has been your most memorable assignment?

This is really not an easy question. I would probably have to pick my trip to New Jersey, covering Andrew Coomes as he competed in the fourth Formula DRIFT stop for 2012. It wasn't the event, or Andrew, that made the event memorable, but everything else.
It took two planes to get from Seattle to Newark, and by the time I got off the plane it was already the next morning. Unable to find a shuttle and unwilling to pay a gelled-up stranger with a black Explorer $75, I opted to take the last train from the airport to the hotel that was reserved by the team. Unsure how I would get to the hotel from the train station I pulled out my phone and much to my surprise, the hotel was about six blocks down the street. The room door was left cracked for me, but I didn't actually know who else was in the room. Rather than crawling into bed with who-knows-who I opted to sleep on the floor, under a table.
Andrew was not able to qualify, largely due to a sheared axle. With no need to drive the next day he rounded up the younger members of the team and took a trip to New York City. The rest of that night is more of a story to tell over drinks, so I'll just say that it involved an Irish bar, a bachelorette party, a police horse, and a man with a mustache.
Crazy adventures aside, I also had a lot of time to connect with people that I knew, (drivers, support crew, media, etc.) but didn't really "know." Too often I only interact with people at the race track, and that's fine, but I don't feel you can really capture a person's (or car's) soul without really understanding who they are and what motivates them. I believe that's what makes a great photographer and that's what I learned on that assignment.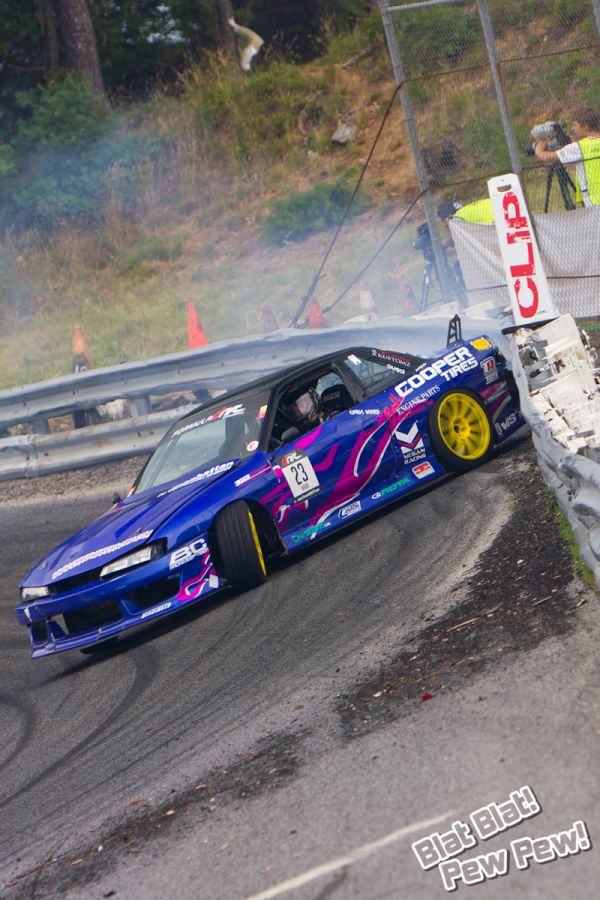 What would you say to other enthusiast photographers out there who aspire to become a great photographer?
There is no reason, if you want to achieve greatness in your chosen field, that you cannot do it. A writer doesn't need specialty pens and paper to write a great story. Similarly, a photographer or videographer doesn't need specialty equipment to become great. If anything, having too much equipment can hinder an enthusiast's creativity and prevents a true appreciation for the limits and capabilities of the equipment at hand.
When capturing an image, before depressing the shutter, think to yourself "Is this a snapshot?" That is, are you simply taking a picture of something neat to show someone else? Or are you trying to create an image that shows off your skills and brings out the best of your subject? There's nothing wrong with snapshots, but snapshots are not art.
List your experiences and credentials:
Attended/shot every Evergreen Drift event in 2011.

Attended/shot every Pacific GP drift event in 2011.

Shot Formula DRIFT round 5 at Evergreen Speedway in 2011.

Joined Mike Phillips Racing as team photographer for the 2012 season.

Had photos published by EverythingDrift.com.

Documented the build of Matt Panic's '78 Toyota Celica.

Licensed photos to Factory 83 for use in driver sponsorship proposals (Drift Union, Rob Primo, and many others).

Shot Formula DRIFT rounds 1, 4, 5, and 7 in 2012
Click here to fill out a PASMAG Photographer Submission Form