Written by PASMAG staff | Photos: Justin Price | 19 November 2012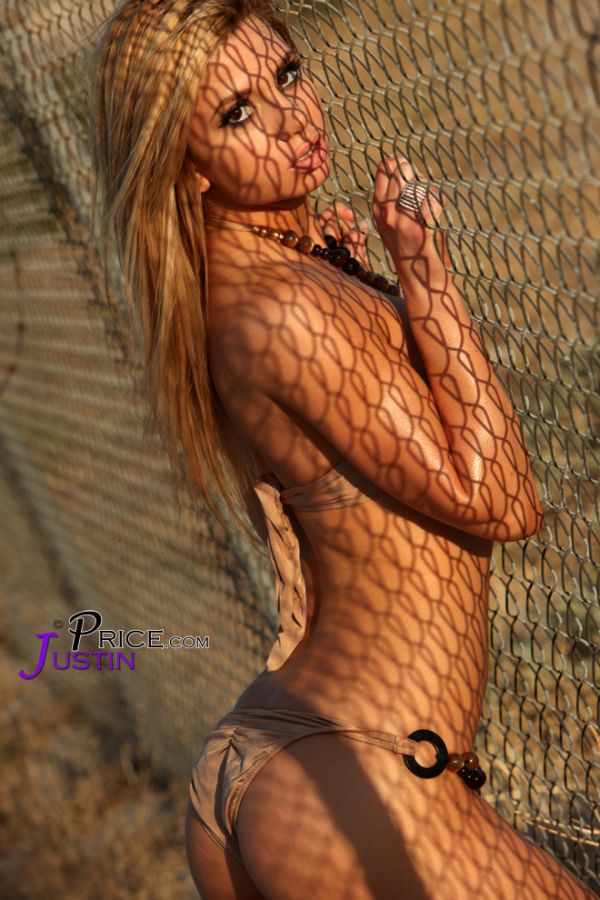 My name is Justin Price and I am an internationally published photographer. I travel all over for photo shoots, mostly models, but I do shoot weddings, food, product shots and pregnancy and family portrait photos as well. I have been shooting for over 16 years and there is nothing in the world I would rather be doing. My profession has taken me all over the world and I have met some great people that I'm sure I never would have met if not for photography. Photographer: Justin Price
Company: Justin Price Photography
Check out Justin's website
You have quite the annual travel itinerary. Where is home for you?
I am originally from Baltimore, MD. I grew up there and moved to Ft. Lauderdale at the end of 2005. I lived back and forth between both places, while traveling to L.A. and Vegas for shoots. I still live in south Florida and I love it.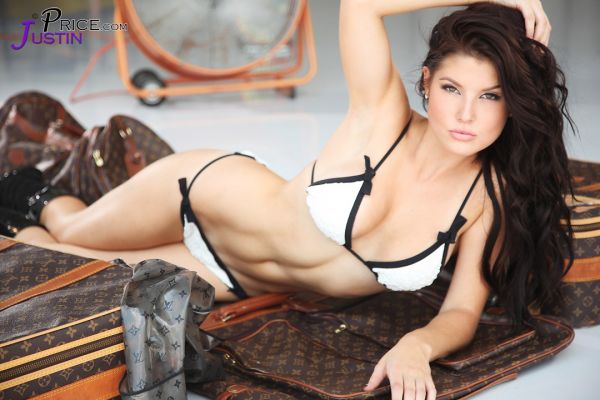 Did you go to school to study photography?
I had always been interested in photography and got my first camera when I was 17. In college I started putting my camera to use photographing my girlfriend at the time because she wanted to model. I then took photo 1 and 2 in college and fell in love with photography. I loved shooting and developing the photos in the darkroom, every day was a new challenge to help me learn my craft. After college I kept shooting models, but heard there was good money in wedding photography so I tried my hand at that. I worked for several different studios always trying to learn as much as I could, both the photography and business aspects. I started to develop my own unique style that I have molded into the style I am recognized for today.
How would you describe your style?
My style is very glamour oriented with bright lighting and colorful photos. I shoot very beautiful girls, more along the lines of playboy style models in themed shoots.
What equipment and software do you use?
I shoot with a canon 5d Mark 3 and use Quantum flashes and Elinchrome lights. I use Photoshop and Lightroom for post editing.
Where is your favorite location to shoot pictures?
I love shooting outdoors, there is something about natural light on a sunny day that is pretty hard to replicate in studio and just make the photos pop. There is not a particular location I's like to shoot outside; I pretty much just see a location I like and try shooting there. I like to change it up instead of all my photos being in one specific location.
Are you a Mac or PC user?
Definitely Mac.
What has been your most memorable assignment or vehicle/model to work with?
My most memorable or favorite model to work with is definitely supermodel Joanna Krupa. She is absolutely breathtaking and knows how to pose and move and make expressions like no one else. I had the opportunity to shoot her twice and one of our shoots wound up on the cover or French Maxim. The other shoot was for an animal rescue in Miami, a no kill shelter that we were helping raise money.
I also own Aphrodisiac Ice Cream with model Jacqueline Suzanne. It's an ice cream truck in Miami, staffed by my top models and it has two stripper poles on top of the truck for the girls to dance. In the 13 months since we launched, Jacqueline and I have done some amazing shoots with our ice cream truck including a photo that got published in Maxim under "sexiest things in America"

Check out the Aphrodisiac Ice Cream website

What would you say to other enthusiast photographers out there who aspire to become a great photographer?
I would say to any other photographers out there that aspire to become great, shoot every day, try out different lighting styles, work with as many different types of models out there as possible to try and find your style. Experiment with different camera settings and try using Photoshop in creative ways. It also helps to watch a photographer whose work you like. I offer workshops and a lot of times at the workshop photographers tell me that just seeing how I work opens up a lot of new ideas and things they have never thought to do before.
List your experiences and credentials.
I have been published in Muscle Mag, Maxim, Maxim Espanol, French Maxim, American Curves, Dub magazine, and a bunch of other magazines.