Written by pasmag staff | 21 September 2012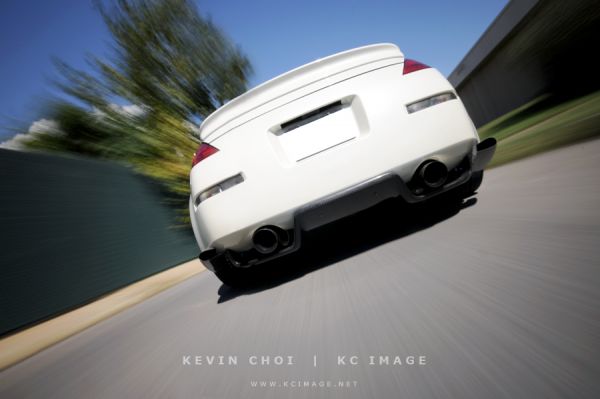 My name is Kevin, I'm 29 years old. I'm just an average guy who likes cars and photography
The Essentials
Name: Kevin Choi
Company: KC Image
Location: Germantown, MD
The Interview
Where are you from? Are you currently living there?
I was born and raised in Korea, then moved to the US when I was 12, lived in NJ / NY for a few years then moved to MD, where I am now.
Did you go to school to study photography?
No, I taught myself by looking at many car related magazines and websites. All I did was look at the photographs, and watching YouTube videos for tutorials.
How did you get into photography?
I started photography with a show car I was building with a small Fuji digital camera, something simple. I just wanted to take pictures of the progress and going to the show and display there and post it up on forum(s). A few years later, a few of my close friends just said, "Hey, your pictures are great, why don't you take pictures of other cars and get into it more serious?" After that I started taking pictures of friends cars, their friends' cars and it just grew from there.
How long have you been a photographer?
About 9 years.
How would you describe your style?
Honestly I don't know, but I try to be diverse, so I can shoot certain cars in a certain way.
What sort of equipment and software do you use? Why?
I'm using a Nikon DSLR now, and have a few lenses. I'm a little behind with software. I say that because I was using CS3 when CS5 was coming out. I finally upgraded like six months ago. I'm one of those people that hate change; I was used to it.
Where is your favorite location to shoot pictures? Studio? Beaches? Etc
I don't have a studio even though I would love to have one, but my shoots are usually open road or in industrial areas. Sometimes I shoot at local car shops if the space is big enough.
Are you a Mac or PC user?
I used to be a PC user, but recently switched over to Mac; so both.
What has been your most memorable assignment or vehicle/model to work with? Why?
I have two, the first was with my friend Wes from Team Emotion who has a teal du-luck wide body 350z, because he called me one day and said "PASMAG is going to feature my car, and I want you to shoot it." PASMAG called and told me to go and shoot the car, and that was my very first magazine feature.
The other is with a different magazine. I shot my friend Max's BMW M3 from Team Solo. Pretty much, the same thing happened, but this time I had to shoot it twice and the next thing I know, his car was on the cover of Euro Tuner Magazine. I had some help from a friend to find a location, too.
What would you say to other enthusiast photographers out there who aspire to become a great photographer?
Just have fun and enjoy it, that's what I do.