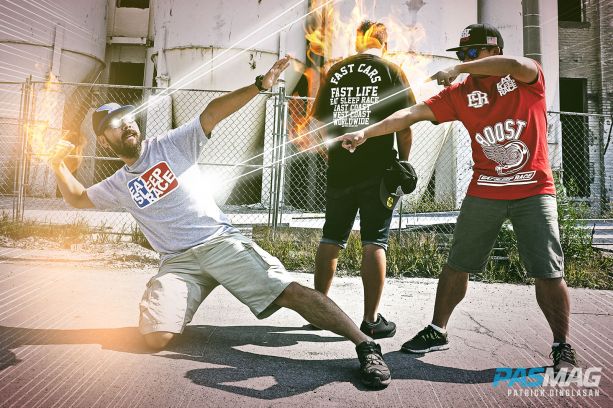 In this year's annual Ultimate Performance Guide special edition issue (buy it now here), with the help of our beloved designers (above, L-R: Mike Chan, Edward Shintani and Patrick Beltijar, along with Patrick Dinglasan - behind the lens and computer) and our friends, Brian and Francis Mabutas of Eat Sleep Race, we give you the EAT SLEEP RACE PAGE TAKEOVER!
See the full page spread in the issue's Lifestyle section here.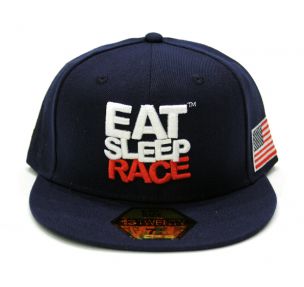 ESR USA Logo Team & Turbo Wing Snapbacks
$24.99 | EatSleepRace.com
Whether you want to rep the Eat Sleep Race or boosted lifestyle, there's a hat for you. The Turbo Wing snapback shows o the Boost Wing logo with three spark plugs sewn into the side. The ESR USA Logo Team cap features the tried and true ESR logo on the front and has plugs down the side, as well as an embroidered American flag. ESR snapbacks are made by Major Fitted Cap Company.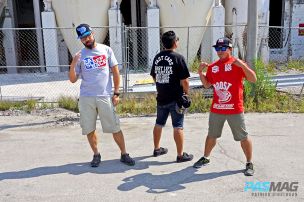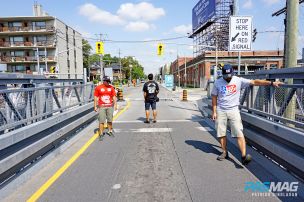 League T-Shirt
$23.99 | EatSleepRace.com
Are you in a league of your own? This shirt is for you. With the Eat Sleep Race League logo on the front and a smaller ESR one on the back, you'll look good no matter which league you fall into. Get it in gray or black.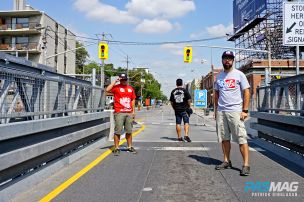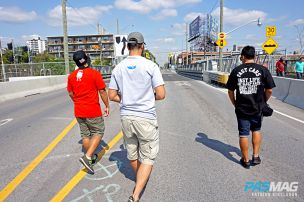 Fast Cars Pocket T-Shirt
$23.99 | EatSleepRace.com
Eat Sleep Race is a global lifestyle! Featuring the ESR logo on the handy front pocket. The words "Fast Cars. Fast Life. Eat Sleep Race. East Coast. West Coast. Worldwide." are visible to the competition when you leave them in the dust.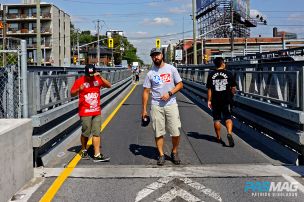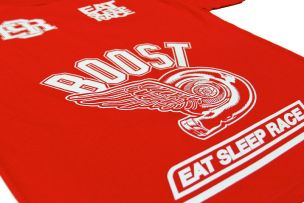 Boost Wing T-Shirt
$23.99 | EatSleepRace.com
Boost gives you wings! Available in red or black with some killer ESR logos and Boost Wing logo, this shirt will let 'em know what you're running under your hood.
For more information on Eat Sleep Race products, go to http://eatsleeprace.com.