10 November 2014
Page 3 of 4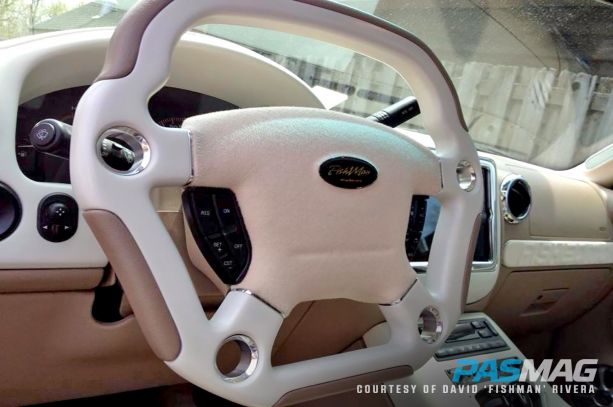 PASMAG: Going back to the fish tank, did that work first time, or did you have a lot of problems?
FISHMAN: Right off the bat, I grabbed Plexiglas. I had never crafted with Plexiglas before. There was no YouTube back then to teach you how to do anything, so I just cut out a fish tank and glued it together with silicone, put it in the car and added the fish in. I made a ledge so the water would splash into one compartment then back into the fish tank. After my first show, I took the fish tank out and the whole thing just came apart. I had fish flapping all around the back of my car because the tank was just held together with silicone and I had never worked with Plexiglas before. Finally, I started looking for a shop to build me a nice tank. I called like five different shops and they wouldn't give me the time of day. It's funny, this one shop, I called the guy and before I could even finish what I needed, he said, 'Come by and see me.' This guy was intrigued; he wanted to see what this was that I was doing. When I explained to him what I needed, he goes, 'Okay, no problem.' You know what? He didn't even charge me for labor on the fish tank, just the materials. He knew that I was going to do something with my life. He was an older guy who had been working with Plexiglas forever.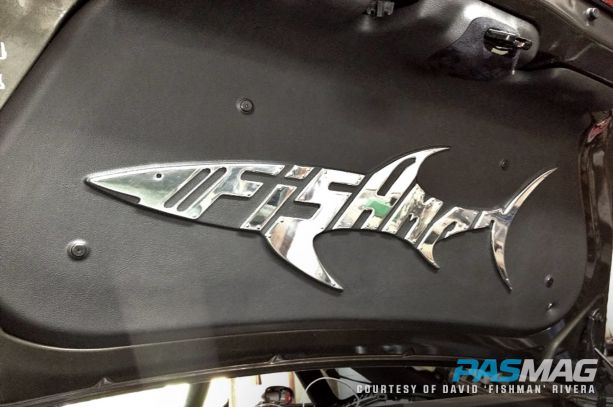 I competed the whole summer and won most of the shows. Before the IASCA finals, with about two months to go, I destroyed my whole car; I wanted a bigger fish tank because it was the talk of the show. So, I went back to him and gave him the dimensions of the fish tank that I wanted. This fish tank had to have ports inside of it so bass would travel from the trunk to the interior of the car. He goes, 'Great. No problem.'
I built my whole car against the wishes of my ex-wife and my boss, who were so mad that I destroyed my car because I was winning almost every show. I said, 'Guys, I've been winning only on the East Coast. I'm going to the finals. I'm going against the whole West Coast, the middle of the country, I'm going against Canada, and these people don't know who the hell I am.' The new fish tank was twice the size of the original. He didn't charge me for that one either. He knew he wasn't going to see me again. He goes, 'You're going to do something very special.'
So I went to the IASCA finals and my car wasn't finished. Everyone was pissed at me because I was sponsored by Phoenix Gold and I was supposed to be in the Phoenix Gold booth.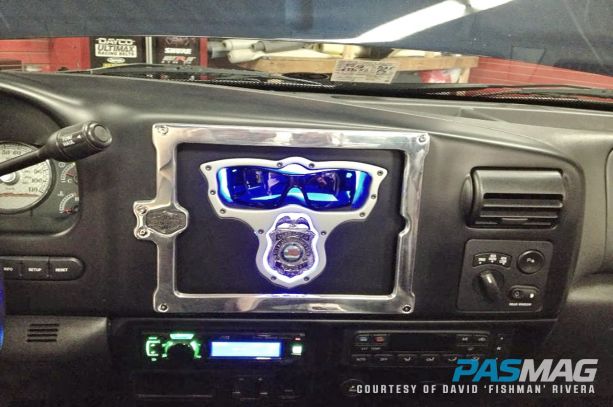 I didn't show my car on Friday, I didn't show my car on Saturday and everyone was mad at me. I go, 'I'm not going to show my car to anyone until it's done.' I just gave it all I had. I literally finished my car 10 minutes before I got judged on Sunday morning. When the show opened, the car was in the Phoenix Gold booth, all detailed, all opened up. Now everybody had seen everybody's cars, but now the Phoenix Gold booth was packed full because the talk of the show was this car with a fish tank.
When I got my score sheet, I didn't let anyone know what my score was. I took first place by 11 points. It was a great feeling. I moved out to California from Boston soon after that and I've been all around.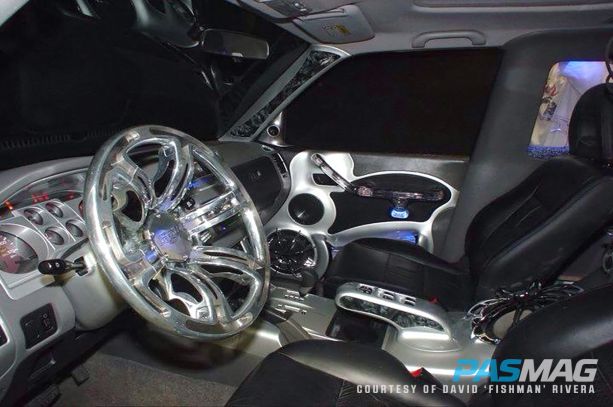 PASMAG: Have you ever come across fish tank copycats? Are you cool with that?
FISHMAN: I've actually had a lot of people copy my stuff, but the fish tank is one that almost no one will copy. It was such a unique idea and everybody knew it was my idea. There's a guy in Puerto Rico and he figures because he's Puerto Rican he's allowed to do it. It's funny. As far as my work goes? Oh my God, all the time. People will copy, but that's what keeps me going. Every time they thought they caught up to me, I'd come out with something new and I would give them something to catch up to from the last project. Then I'll turn around and bring something new next time. It's been like that for 24 years. I've never done two of the same cars ever. Once I'm done with one idea, I throw away the template and that idea will never be duplicated again.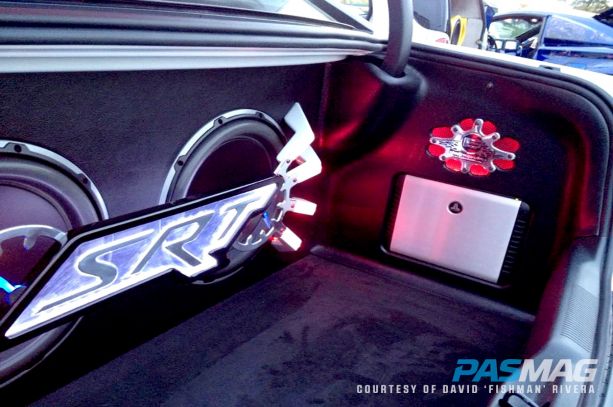 PASMAG: Of all the installs you've done, which would you say is your favorite?
FISHMAN: That's so tough. I could probably give you a top five because each one of them is different. I drive my Expedition every day, so I can say that's probably my favorite because it's built for me and it's got all the cool toys, motorized compartments for my watches, a motorized bar — it's got all these cool features. Then again, you go to this Cutlass I'm working on right now and it's just pure insanity.
There's the Beetle I built and this thing was pretty insane, there's a golf cart that I built, too, it's pretty badass. Oh, the Ram. There was this Ram I built back in 1994 and Car Audio would not do a vehicle on the cover. I was determined to have my first vehicle on the cover of that magazine because they only did product. I fought with them for over a year until they finally gave me this cover. This Ram had 22 motorizations back in 1995, before any of these guys on TV. To this day, people still talk about this Ram.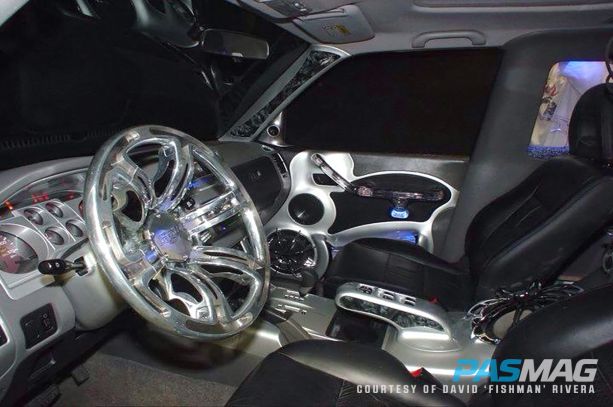 PASMAG: No limits. Which car do you wish you could do an install in?
FISHMAN: To be honest with you, if I had no limit and a Continental convertible right now with suicide doors, that would be the car for me. Given a year, a $250,000 budget and carte blanche I would build something unlike anything anyone has ever seen before.