Written by Eric Eikenberry | Photos by Andrew Bohan & Papadakis Racing | 01 May 2014
Page 3 of 3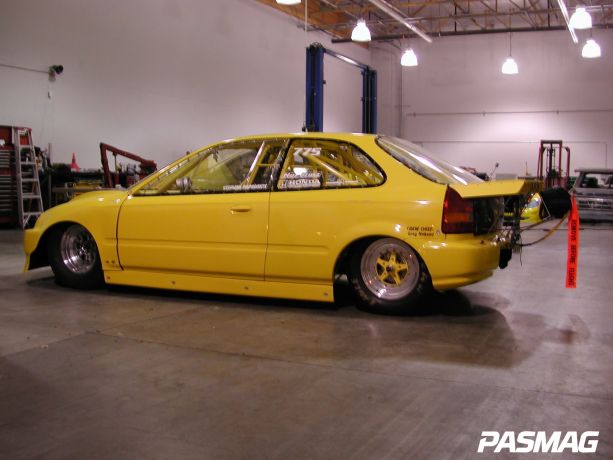 PASMAG: Of the cars you've sold or parted out to build new ones, which one do you miss the most?
SP: My most emotional car is first 9-second yellow hatchback Civic which is still intact and mine. The NASCAR V8 Rockstar tC1 drift car is owned by Scion and they store it in their private museum in Torrance, Calfornia. The one that I shouldn't have let get away was the 2001 Civic coupe drag car. I sold it to some clown that couldn't drive it well and later changed the body to an Accord.
PASMAG: Have you ever had a major falling out with a sponsor after using their product(s)? Give us an idea of what happens when insufficient engineering meets the real world.
SP: We pride ourselves in not just using products from sponsors, but also helping development by using them in our race cars. We have had some failures that might have cost us a round or two, but that is part of the job we do – use the parts to the limit and give our feedback so the company's products can evolve and the whole industry can benefit. We are the ones with data-logging, a crew of techs to work on the cars, and tangible results to give feedback to these companies' engineers. Customers of these products don't want to develop parts on their cars. They shouldn't have to. We do that for them.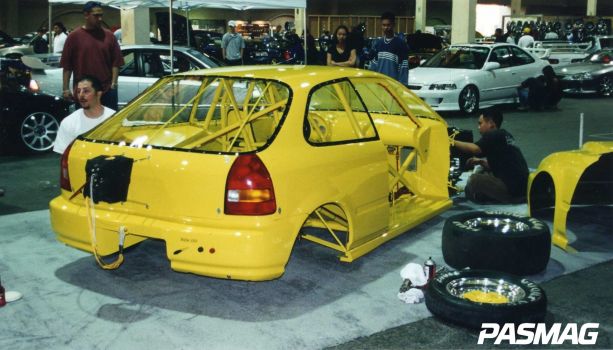 PASMAG: What would you regard as the high point of your career so far?
SP: Of my driving career, it would be racing the IDRC Finals at Pomona, California, partnered with the NHRA; racing the FWD Civic against Adam Saruwatari in his RX-7 and Eddie Bello in his Porsche. It was at the height of import racing at the most iconic drag strip in the world.
PASMAG: Who were your biggest influences?
SP: John Concialdi from AEM, Javier Gutierrez from JG Engine Dynamics, Frank Choi from Battle of the Imports. Shaun Carlson from Nuformz. All are innovators in the scene.
PASMAG: What's your greatest accomplishment?
SP: Turning my hobby into a career and being able to employ a few people along the way.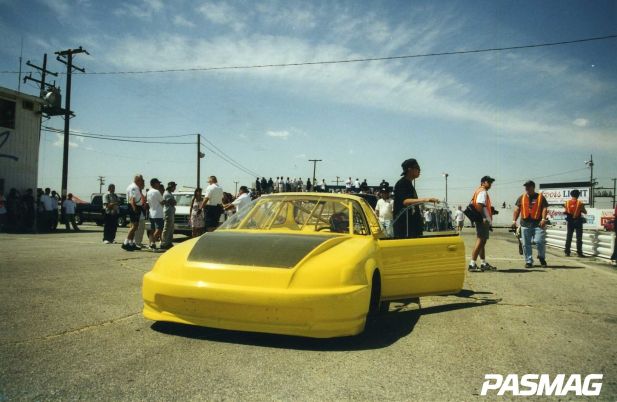 PASMAG: What were your biggest surprises?
SP: When the import car scene became the sport compact industry and some auto manufacturers actually built cars that enthusiasts wanted: the Evo, STi, Scion FR-S, etc. And Honda not being the brand anymore.
PASMAG: Toughest challenges?
SP: Building drag cars that no one has built before. Front-wheel drive traction, competitive RWD drift cars from FWD chassis. Getting good four-cylinder parts from traditional-V8 manufacturers.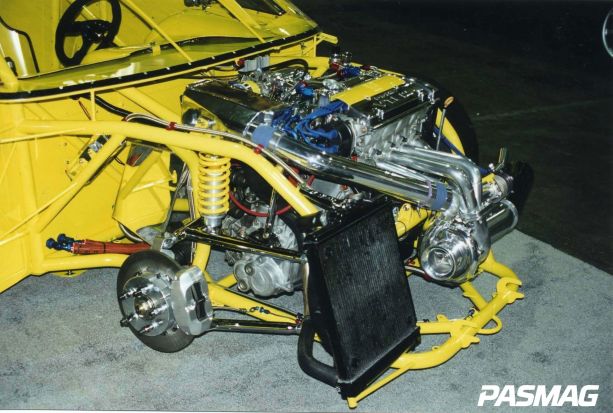 PASMAG: How did you progress from drag to drift, to builder and beyond?
SP: The transition happened over several years. During our 2004 to 2005 drag racing season I was learning to drift on the side. In 2006, after 10-plus years of drag racing I was ready to do something different. We switched the team to 100% drift that year. We hired Tanner Foust, who was in his second year in Formula Drift at the time, built him a 350Z and I drove a Honda S2000. Tanner was the A driver and I was the B driver and crew chief. We realized Tanner was the true driving talent and my time was better spent building and tuning a car for him. When we started to work with Scion in 2010 I devoted 100% of my time to building the tC for Tanner and running the team.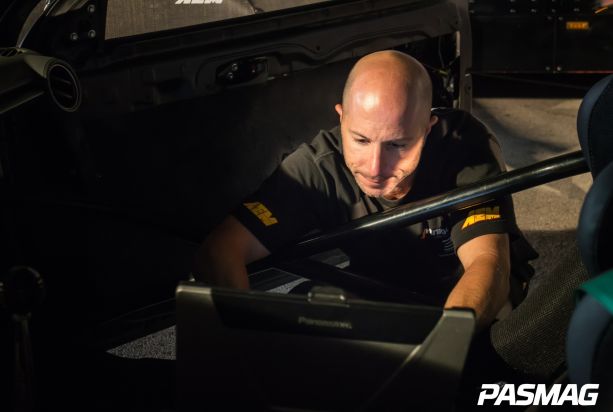 PASMAG: What is the most important innovation you've seen / used / been part of?
SP: When I started going to Battle of the Imports drag races in 1994, everyone thought a 13-second quarter mile was the limit of front wheel drive capability. Our 9-second tube chassis Civic built by Shaun Carlson was the most innovative project I've been a part of. It shocked the whole industry with its performance.
PASMAG: What impact did the late Shaun Carlson have on your life?
SP: I was just a garage mechanic until I met Shaun. He taught me the importance of the details and marketing yourself. He was also a great friend. We shared a shop for a few years, were roommates, and partied together many times. My life wouldn't be the same without him having been in it. I do remember one time with Shaun, getting ready for the 1999 SEMA show. We were just finishing the yellow hatchback to debut in the Battle of the Imports booth at SEMA. We were working a week straight with very little sleep. The latest time SEMA would let a car enter the Convention Center was Monday at 6 p.m. After that, they laid down the carpet in the isles. Well, we had worked straight through the night and finally got the car loaded up in Upland, California at Shaun's parents' house, where the car was built. At 2 p.m. on Monday the car was finally loaded in the trailer and started the four-hour drive to Las Vegas. We could have short-cutted [the build] a bit, but Shaun wanted to use every last minute and make the car the best possible. That was his nature. It was hard to keep up with, but that is why he always had the most amazing projects. He would spend the most money and the most time to make sure of it.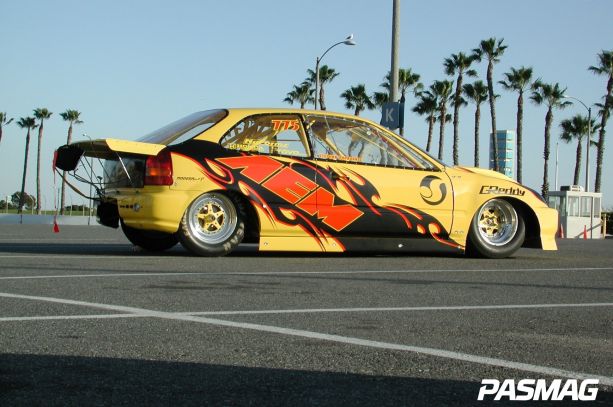 PASMAG: If you could start over again, would you do anything differently?
SP: No changes…it's been an epic ride with amazing friends.
PASMAG: What advice would you give to a young person who has an interest in building his or her own performance machine? What platform would you consider to be a good start?
SP: Modest budget - go with a used Honda from the '90s. I still love CRXs, but the '92 to '95 Civic and '94 and up Integra have the most aftermarket parts - but all these are pretty beat up and rusted if you don't live in Southern California. Other than that, just pick a car you connect with. That is the point – it should be an extension of your personality.
There you have it, from the 'local kid makes it big, goes fast' category of feel-good inspirational stories, Mr. Papadakis had the first FWD chassis in the eight and nine second range in the history of the world. There will never be another first like that. #pasmag