Written by Eric Eikenberry | Photos by Andrew Bohan & Papadakis Racing | 01 May 2014
Page 2 of 3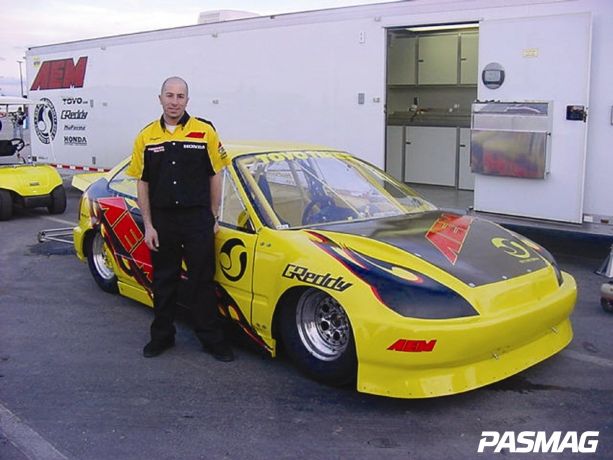 PASMAG: When did you first realize you wanted to work with automobiles?
SP: From the age of 10, I was playing with RC cars. Around 13 I got quite serious about off-road RC and wanted to race them professionally. Here in California we had a few pro RC racers at the time that I raced with. When I turned 16 and got my first car, I realized that real cars could be modified and were more fun than the scale versions. My focus turned to my Honda Civic.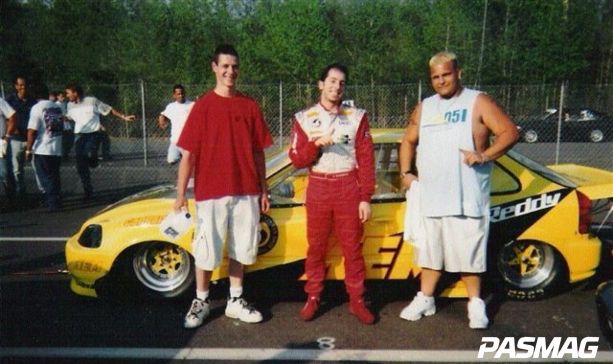 PASMAG: What RC cars did you have?
SP: I started with a Tamiya Frog when I was quite young, maybe 11. I had to assemble it. Soon after, I switched to an Associated RC10 – way better. Over the years I had Losi trucks, Associated trucks, RC10 road chassis with the T-bar suspension and others I have forgotten.
PASMAG: What was your first project vehicle?
SP: I was fortunate that my Grandmother bought me a two-year old 1991 Civic Si in '93 when I turned 16. She and my mom thought it was a good, safe, economical car.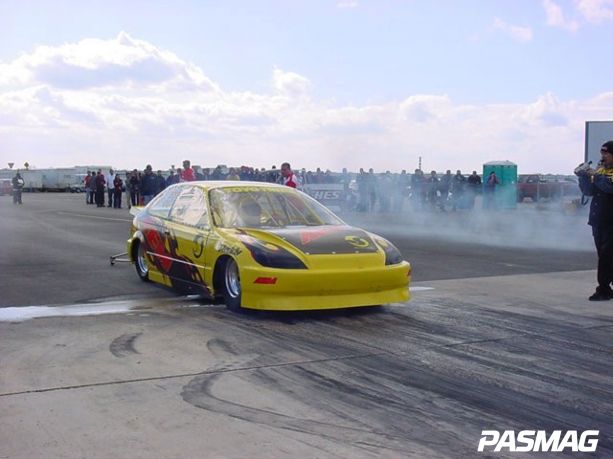 PASMAG: The 90's are regarded as the heyday of the import car craze, but at that time did you feel you were engaged in something trend-setting?
SP: Everything to do with real cars was new to me. At that time there were a few local shops, many modified cars on the street and several friends who regularly attended the street races. To me the trend was already evolved. I was just the new kid getting into it. It was not until I graduated high school and really focused on racing and working in the scene that I realized that the industry was growing and centered in L.A.
PASMAG: Today, it seems like almost every possible swap and conversion has been already mapped out, but what was it like then, not knowing where to turn for accurate information or properly fitted parts?
SP: Back in the '90s everyone was working to build the fastest and most unique engine conversions but without any instructions. Few were good at this: Myles Boutista from Revhard and Charles Madrid from Pit Crew Motorsports were blazing the engine swap trail at their respective shops. They had some of the first Integra and Prelude engine conversions in Civics and CRXs around '93 and before.
At that time many shops were attempting swaps but often customer's cars were left unfinished due to a lack of knowledge. We had a small group of good mechanics in L.A. that people from all over California, Arizona and Nevada would travel to for their engine swaps.
Turbo Magazine would often do editorials on these engine-swapped cars. This would be the main exposure for the good shops and mechanics. My shop was called Honda Pro located in Santa Ana, California.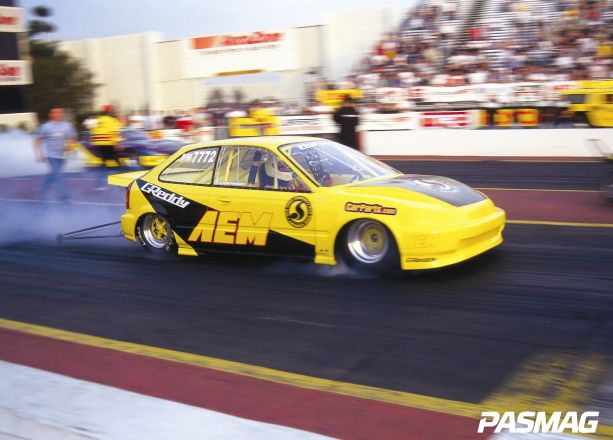 PASMAG: How would you characterize the relationship between your team and your sponsors over the years? Has it changed much or has it remained the same?
SP: We still have a close relationship with our sponsors and use their products on our race cars. Even at huge companies like Hankook Tires and Scion, the marketing guys and girls are passionate about the automotive aftermarket. We have worked with AEM Electronics, ACT Clutch, Motegi Wheels and SPC Performance for over 10 years – ever since our drag racing years. What has remained the same are passionate companies that build quality products. We have a close relationship with these companies and their employees.
PASMAG: If you had to guess at just how much money you've spent over the years what number would you toss out?
SP: Fortunately, the last 10-plus years the money spent is through the race team and I've been able to make a living doing this, but from 16 to 22 years old I spent every dollar I made - outside of food - on my cars. I lived at home or a girlfriend's house so I didn't need to pay rent. My first job was at JG Engine Dynamics so I could learn more and get better deals on engines.