Written by PAS Staff | 05 August 2010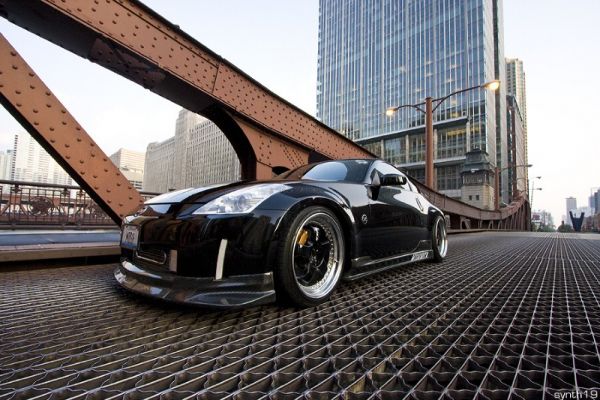 Year Established: 2008
Website: www.teamprojectx.com
Locations / Chapters: Chicago
# of Members: 20
President / Founder: Larry Kenney
Team Sponsors: Mishimoto, THMotorsports, Project X Customs, Soundstream, Autometer
Individual Vehicle Sponsors: GT Spec, Prosport, APR Performance, Ionic, Corbeau, Touge Factory, WP Pro, CJ Motorsports, Maxxis, J&R Automotive, Optima, GRD
---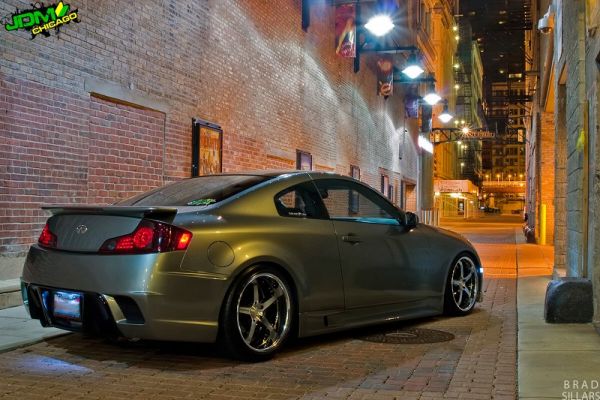 Introduction:
Team Project X is a Midwest based Motorsports and Show Team. It consists of like minded individuals with a passion for automotive tuning.  From beautiful street machines to dedicated track cars, we cover all the bases of the Import Lifestyle.
Club / Team History:
The team was formed in late 2008, after seeing the R-Squadron crew from Canada roll into Nightshift Chicago.  Inspired, we decided to step up our game and go to the next level.  Originally formed from members of ChicagoZ.com, the original group consist mostly of 350Z's and Infiniti G35's. However, in the last year the group has been expanding to include other makes and models.
Awards / Accomplishments: Several Club awards and local events. Numerous class wins at HIN, Nightshift, D1GP, and many others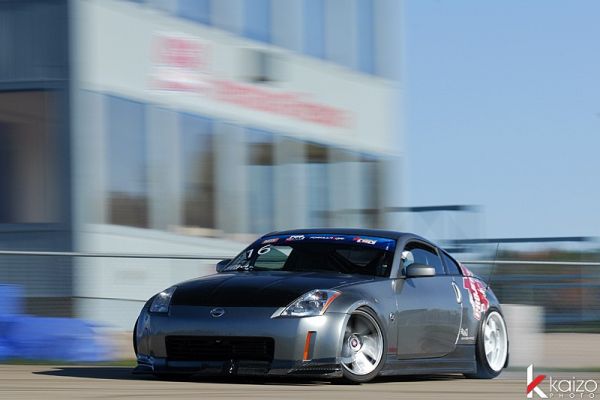 Media Coverage:
3 members have features on JDMChicago. Mishimoto download calendar, featured competitor on Soundstream.com, DSport feature, Nissan Sport feature, as well as several international blogs.
Shows Attended:
HIN Chicago, HIN Columbus, Nightshift, D1GP, Tropical Delicia Shows, Another Level, many local Chicago shows.
Community Involvement:
We are highly active with ChicagoZ.com and JDMChicago.com. e have many event organizers and moderators in our group.
Future Plans: breaking away from our forum roots, we are showing on our own this year at all the big shows in Chicago. We have a lot of coverage coming up, and it looks to be a great year for us this year.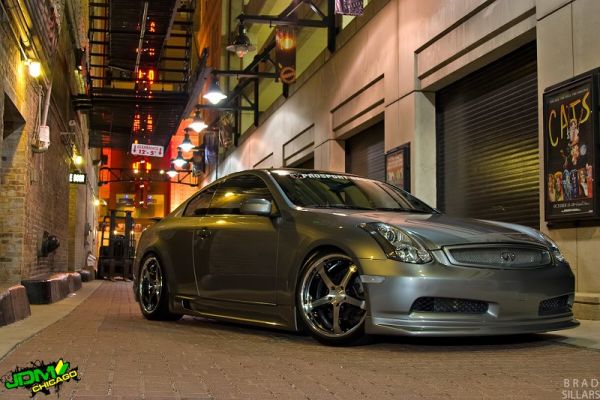 Organized Meets:
Friday Night Lights! Chicago's largest Import gathering. Brings in over 300 must see rides every month, Super Car Saturdays, The hottest exotics and tuners meet every month.
Membership / Modeling Details: Membership is invite only, and your attitude and personality have a greater impact on admission than your ride does.
Club Vehicles:
Several 350Z's, all of which have FI or Nitrous, several G35 coupes. A SLAMMED G35 Sedan, a few scions, Acura TL, Subaru, RX-8, and a Miata currently.
Final Thoughts: Overall we are just a goofy group of people who get together and have  blast being around each other and the car scene. We all love our vehicles and the community we are in. Our dedication and involvement are clearly seen, as we have a large number of award winning vehicles. However, that all comes secondary to just enjoying ourselves. We build our cars for ourselves, and are just happy when other people enjoy them, too. Ego's need not apply!