Written by Micky Slinger. Photography courtesy of Andrew Brilliant | 20 September 2017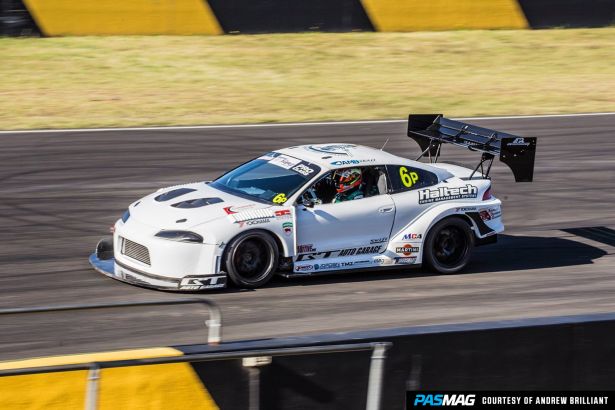 Andrew Brilliant is, well, brilliant. He has worked on some of the most noteworthy Time Attack cars ever, like the "Nemo" Evo, which forced WTAC rule changes it was so good, and the Under Suzuki S15, which holds multiple lap records at Tsukuba Circuit in Japan, even with an "amateur" driver and team behind it. This is someone who knows the true worth of aerodynamic development, and has seen its evolution firsthand.
With aero becoming more and more a part of both OEM and aftermarket development, we thought it would be a great idea to have a chat with Brilliant about his process and endeavors. He graciously accepted! Tie yourselves down, guys - we're headed into the wind tunnel.
How did you find yourself getting interested in automotive aerodynamics?
I originally had not paid much attention to aero. I was working for my first real race team doing the sort of work I started in, vehicle dynamics. I was doing some lap simulation and then I suggested to the team that we could use that simulation to work out how to get the most from the offseason development. The sim would let us compare various factors, so things like the center of gravity, engine power or weight reduction. We put a cost to each option and compared the lap time results. The result pushed us toward downforce.
We had no idea how to get that downforce back then, even small numbers, so we started out with silly ideas and really quick and dirty bits, but then it made a huge difference in the car. We started hunting for more effective stuff and it snowballed. It wound up being all we developed and we advanced in the field. Eventually we won. Everyone started doing way more aero after that. It was a lot of fun. It felt a bit like we struck oil! Really, we had discovered what people in Formula, LMP and that sort of category had known for a long time, but nobody had worked out how to do it in lower categories, especially affordably.
When you started out, was CFD (Computational Fluid Dynamics) even an option for you, or did you work your way up to that?
In those days, back when I was in school, CFD was something the post-grad students were just getting to work with. It was very primitive, unreliable and you had to have access to a massive supercomputer. When desktop computers could start to do really basic CFD, I started out testing parts on makeshift car models and it took a couple days to get a single result back. Now, we have an office full of big computers and a wind tunnel. Sometimes I think about what we started out as… It's a bit surreal, even now.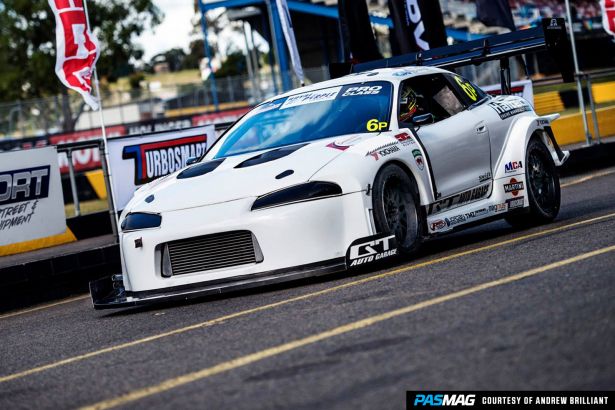 Tell me about your Eclipse! How did you decide that it would be your guinea pig of sorts? What were the most important lessons you learned from developing on that car?
Ah, my poor eclipse… I think the biggest lessons I learned were about what it is like to run a team and what sort of challenges the team managers are up against. What it is really like to run a program from design to production and racing end to end. That was definitely the school of hard knocks for me. We were fighting outside of our weight class with that car.
Really, it became the guinea pig out of necessity. In Time Attack, nobody really believed in aero yet. We changed the whole game like that one step at a time. My first professional race team saw the work I had done with the Eclipse and that's what got my foot in the door.
We felt we had a really good result on that car, but there were moments, bitter defeats, men crying, sleepless nights for months on end and emotions flew sometimes. It was a labor of love and I made friends and memories that will last a lifetime.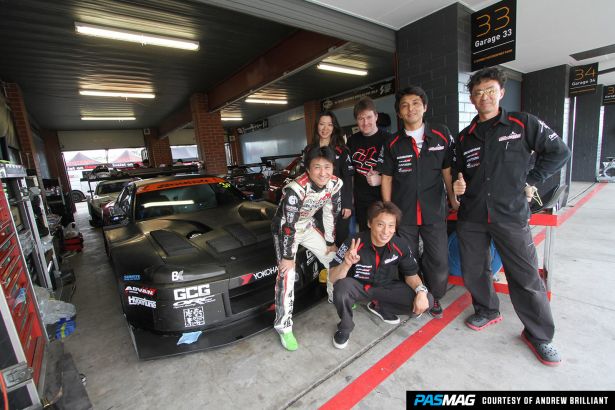 I understand that you helped develop an aero kit for the Evo "Project Nemo" that actually forced a WTAC rule change. Can you tell me about that?
Nemo was the first time that I got a chance to design a car where I could really run wild with the design. The team had enough budget to build aero parts out of composite materials with complex shapes, and that was new for me in Time Attack. Really, there were the best people running and setting up the car. That was really how we were able to see so much of its potential on its first ever time around a race track. I think you have to really cherish a moment like that, where you can change the way cars are built. I may never get that kind of an opportunity again.
Even though the regulations specifically sought to handicap Nemo's downforce, it left behind so many aero concepts that I think you can see clearly on every winning and top car since that day. That car changed my career path. I am not sure I would have been as involved with Time Attack in the years after that or been able to grow AMB Aero at the rate I did.
Some of your best known work may very well be the Tsukuba-record-smashing Under Suzuki S15. How did you get involved with that project? How is the S15 so effective?
I met Suzuki-san through Ian Baker, who runs WTAC. We were all out for drinks one night in Tokyo and Suzuki-san was asking some questions about aero. He struck me as eager to learn, humble and very hard working. I gave him some advice and eventually won him over as a customer.
I think there are a lot of factors to give credit to as to why the car is successful. For example, the team has done a lot of things well. They built a fantastic car and it also had, for most of the years it ran, a trouble-free engine. I think the budget gap made it hard to compete power-wise with better-funded teams, but they did a fantastic job in spite of that. It also helps that Suzuki-san is a jewel among amateur drivers. It's a top group of guys. There are things I've seen them do well that some pro teams struggle with.
After we got more involved with the program, the team relied heavily on aero innovation to stay ahead. Over the years, the competitors were getting to be lighter than we were, and some teams were packing 450-plus horsepower or huge advantages like four-wheel-drive. Things have changed on the car, but the big thing, as far as lap time to date, has been the aero. That is what catapulted it into being the fastest tin top in Japan and kept it ahead of more financed teams with pro drivers. It helped make it the quickest RWD car to ever lap at WTAC and very nearly toppled the mighty Tilton in 2014.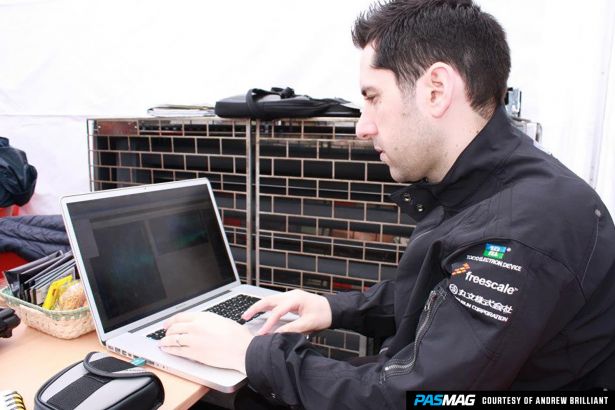 What do you think is the most misunderstood thing about aerodynamics?
I think it's when people ask you what the perfect angle is for a diffuser or what the "best" wing is. You haven't even seen the car in person, let alone put it in the wind tunnel or known anything about the project, but I think some people have this idea that there is one perfect shape and we just don't want to tell anyone about it. The reality is that we spend thousands of hours analyzing the flow fields around a car, and then optimizing the shapes. That's why there are teams spending massive amounts on test methods - tens of millions on wind tunnels and computers.
It's an intricate dance between the packaging and all the details that are custom to a car and a team. It is, I think, the thing on the car that has to be custom, more than anything else. As an example, a customer of mine changed his wheel offset. We had to redo the entire front aero design for the car as a result. Aerodynamics is not a black art or some kind of magic, it's scientific process and learning through experimentation. You are always learning.
What would you say is the proudest moment of your career thus far?
I think that has been working with my mentor Yoshi Suzuka (of Suzuka Racing). There is a project we did, designing and building a wind tunnel, and I learned a lot. That project had a major impact on the way that Nissan designs the aero for their road cars. That is what I am the proudest of. It's not easy to make a meaningful change to a company like that.
When you first start developing an aero system for a vehicle, where is the first place you start? What are some of the most important factors? Take me through your process.
The cooling system, for sure. You have to sort that out first. You need to have a good plan in place, or it will screw up all the other aero you try to design. It really is about how much heat you need to get rid of and what packaging compromises you have to make. That's where the details of things like the engine, inlet or turbo system are most important. Those are the type of things that people don't realize effect the shapes that aero can take. It is very easy to get upside down. Even as high as F1, Red Bull struggled aero-wise a couple years ago. The cooling requirements weren't what they expected and they had to choose between the engine or the aero. They couldn't win with only one of them working.
Let's say one of our readers is looking for some easy ways to activate more grip, or make themselves a little quicker. What would be your advice be?
I think if you are looking to get more out of a car aerodynamically, I would say try to think of your own ideas and study a lot, you have to mix those two. If you are looking at racecars that are out there, you really need to know about the rules that drove them to use the shapes they do and think about how to apply those ideas, not just copy the shapes you can see. It is always a lot of research. Be prepared to spend long hours reading, and above all, testing your ideas. It doesn't need to be expensive or high-tech testing, but without that process everything is just a guess. A lot of knowledge is out there, and that's the base, but it won't give you a fast car until you learn from applying it.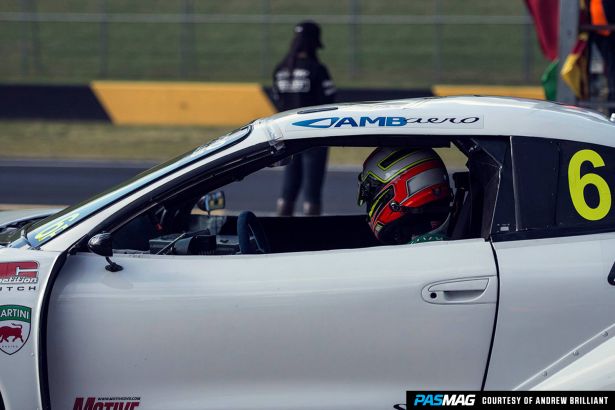 Where do you see (or where are you hoping) aerodynamic development (is) heading in the future?
I expect that aero is going to become even more of a driving factor in the design of all kinds of vehicles. I see it spreading into every form of transportation. Until now, only aircraft have been defined by aero. Aero is really just getting started. I think many forms of transport will reach to aero trying to improve efficiency and even road cars will become increasingly aero driven.
What's next for you?
As far as Time Attack, we have an exciting project in the works to design a car for HKS, which I think they have announced by now. As for GT racing, we have a car in design very soon, but that is all I can say about that project, unfortunately!