Written by Micky Slinger. Photography by DeucePhotography | 22 September 2017
Outcast Garage is a company that was conceived by a group of hobbyist and car enthusiasts to create the highest quality parts for the most discerning vehicles and clientele. Their relentless pursuit of advancement and perfection is seen not only in their own created brand, but also in their line up of products from manufacturing partners. Originally specializing in Infiniti and Nissan aftermarket parts, their recognition in the scene has led them to expand to the Lexus and Euro market.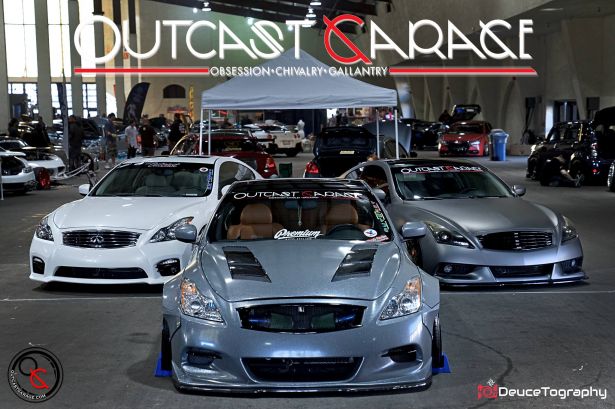 Outcast Garage's vision is simple: Create and develop quality products, partner with manufactures, carry only premium aftermarket automotive parts, and place those parts in the hands of car enthusiasts everywhere. Every OG product is rigorously tested and must pass their highly detailed quality control before leaving the on-site Outcast Garage warehouse. Their line up of aftermarket manufacturer products are hand-chosen by the team to provide products that they believe in and have used before.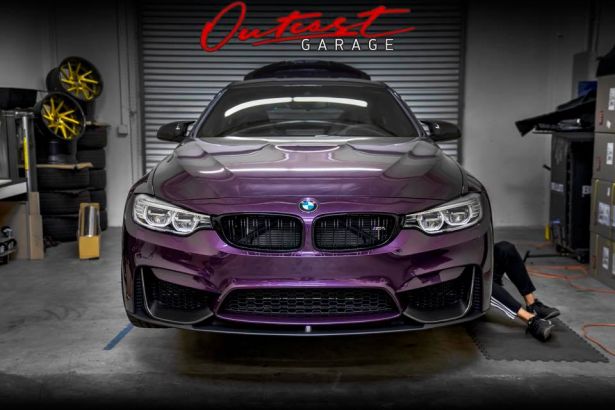 Through innovation and technology, the Outcast Garage online store streamlines a client's experience in online shopping. In-store shopping is just as important, and the team at Outcast Garage has customer service down to a science, available by phone, in-store visits, and email. Outcast Garage maintains a quality expectation of service when it's time to make your dreams come alive. Whether it's a show vehicle, track machine, or a daily driven commuter, their roster of manufactures, vendors, and qualified technicians is prepared to help. Through endless hours of research and development, along with many accounts of trial and error, they have developed the skill to walk you through your ideal project vision and goals.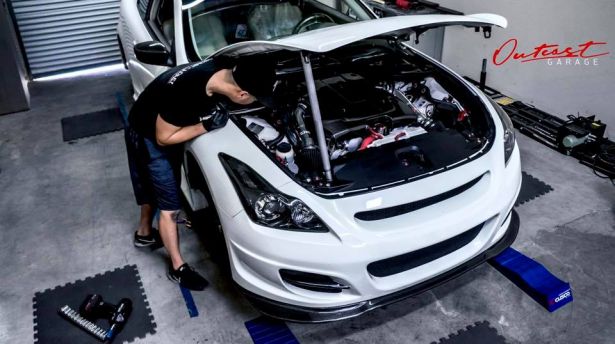 Shop: Outcast Garage
Address: 18440 Amistad St Unit E, Fountain Valley, CA 92708Fountain Valley, CA 92708
Telephone: (714) 987-9387
Owners: Christopher Nguyen, Thuysi Nguyen and David Chen
Founded: 2013
Website: www.outcastgarage.com
Instagram: @outcastgarage
Facebook: Outcast Garage
YouTube: Outcast Garage
For more information about the PASMAG Dealer Program, visit www.pasmag.com/dealer.