Written by AutoCon | 26 September 2017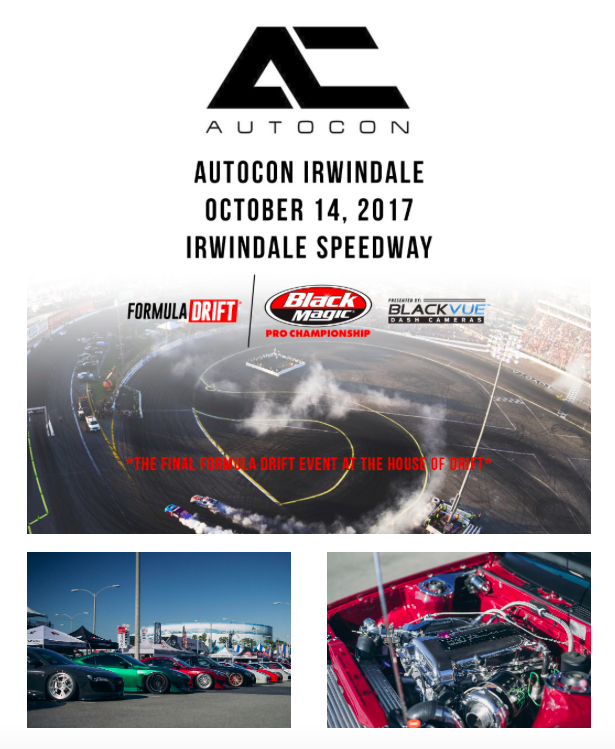 For the first time ever, AutoCon teams up with Formula Drift to bring a new car show experience for 2017! On Saturday, October 14th, 2017, the Irwindale Event Center will open its gates and welcome thousands of passionate enthusiasts to AutoCon at Formula Drift Irwindale 2017 – Round 8: Title Fight.
More than just a car show event, AutoCon is a celebration of life, individuality and community. An automotive experience like no other. The show features the world's top show vehicles and notable industry brands all under one roof while creating a unique experience allowing attendees the opportunity to connect and share common interests with one another. From classics to concepts, there's a little something for everyone to see during the event. With its core focus on the automotive industry, AutoCon is a place where exclusive vehicle builds/projects are debuted, product launches happen, news is announced, and the future is introduced. Let the good times roll!
For more info, visit http://www.autoconevents.com/autocon-irwindale-2017.