02 August 2016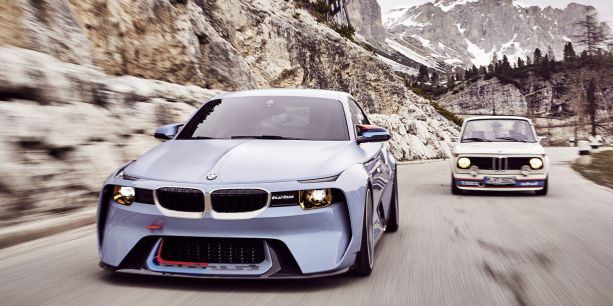 At the 2016 Concorso d'Eleganza Villa d'Este, fans of the classic BMW 02 series - more specifically the 2002 Turbo model - were treated to the reveal of a modern rendition of the classic chassis. It has been 50 long years since the iconic and timeless 02 series kicked off a new era for the BMW brand, and we can't think of a better way to celebrate its anniversary than a radically reimagined homage concept.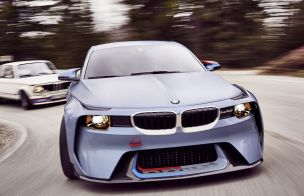 The one-off concept was built by BMW on the chassis of a current-gen M2 as a way of celebrating the engineering feats of the 2002 Turbo by way of a design study. The modern iteration of the 1973 classic, simply dubbed the "BMW 2002 Homage", features several styling cues reminiscent of the original, such as its shark-like silhouette, dramatic wheel arches, low ride height, compact proportions over a long wheelbase, and even a carbon band that wraps around the car in place of the classic's signature chrome shoulder-line that visually separated the body into two sections.
Modern touches are present as well. The rear lights, which take inspiration from the 2002's squared rear end, are LED lights now, and are tucked behind a contemporary black-panel glass. The lights are only visible when illuminated, as the black glass becomes a stylishly unbroken, opaque surface without the LED back-lighting. Milled, multi-spoke, 20-inch wheels are intended to invoke the feel of racing wheels from years past in their two-tone, dual-layer design, which barely hide a set of gold, M-stamped brake calipers. Aerodynamics catch up to the 21st century as well with the help of an extended front splitter, large ducktail spoiler and air channels through the fenders made to optimize air flow and maximize downforce.
Karim Habib, Head of Design BMW Automobiles lends some insight into the design language: "The eye-catching design of the BMW 2002 Homage employs a very dynamic, striking use of forms for its own take on what is, for me, one of the most iconic vehicles in BMW history. At the same time, it encapsulates BMW's major motorsport triumphs, which were made possible by turbo technology. As such, the Homage car brings together the past and future of BMW into a confident statement of unadulterated driving joy." #PASMAG