18 July 2016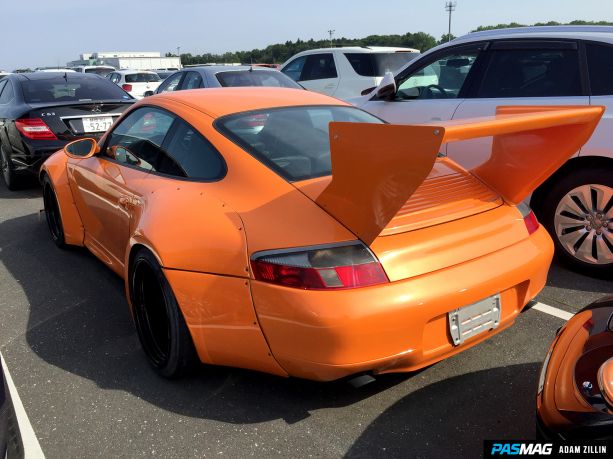 The Japanese vehicle auctions should be considered an interplanetary statistical anomaly. "How and why the hell do they even exist?" I can hear you asking.
You may have known about them for decades, but the Japanese car auction system defies common sense, eschewing rationality. And yet they are 100-percent commonplace. It happens because this is the Japanese way. Japan possesses the capability to cultivate and then process cultural "Unobtanium" and the social need to buy and sell cars springs from the necessity within Japan's need to "recycle."
The Japanese are, at heart, structured to dispose of the old and usher in the new at regular intervals and are the predominant and factually omnipotent "all seeing eye" that pervades virtually every car sale in Japan outside private purchasing and Yahoo auction sales.
There are no dodgy Craigslist posts. There are no Saturday afternoon booty calls to come visit and go for a test drive. In Japan, documentation is an absolute and privacy is everything; without either, you can't even buy a car, let alone put one to market. Japan is safe on the prevention of vehicular theft and the notion that cars trade hands illegally.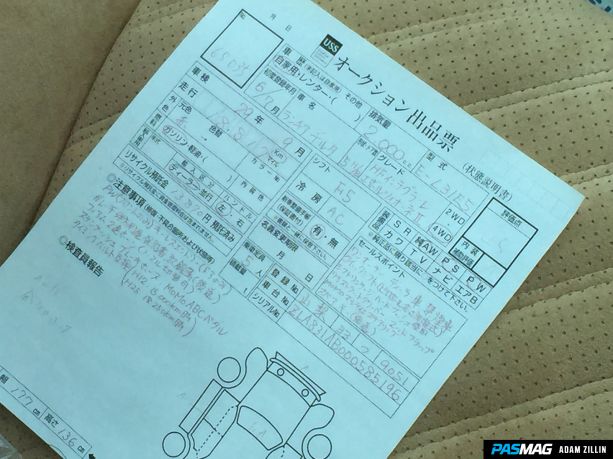 None of the mystique the auctions embody has been purged. The sheer experience of attending a Japanese auction at full-tilt on any given Thursday is an all-out assault on the senses that will render you speechless. Irrelevant of your particular slant, your eyes would water freely if you saw what the gates contained.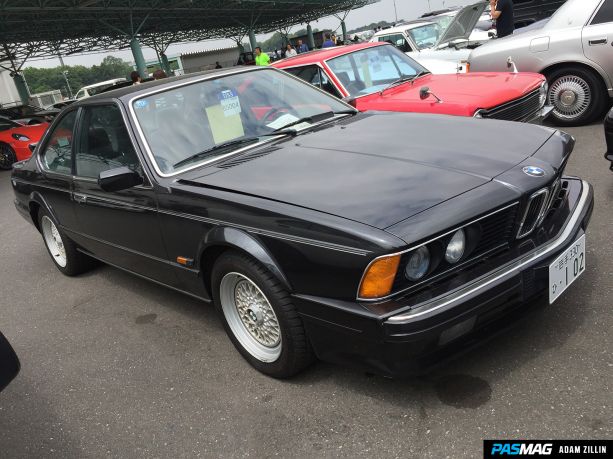 Just recently, I was reduced to a crying mess of human blubber over a pair of E30 M3 BMWs, that to my trained eye, were in perfect form and embodied equal measures of childhood and fantasy at the same time. To see them fall under the hammer just outside my reach was devastating. I shed a manly tear over lost opportunity, but I know where they have gone. The next time, they will not be missed.
Isn't that why we love cars? The "ether" I speak of on why Japan buys and sells on a daily basis may need some quantifying, but it is easily qualified. Every week, the USS Tokyo auction harbors up to 15,000 cars. You can name it, and the likelihood of it being there is significant. Think about that.
Every single week, running for the last 30 years, there are up to 15,000 cars going under the hammer at 30-second intervals in Tokyo. Week in, week out. For me, as a member of the system, it is either a kill or be killed. The market is fierce and full of various predators, so you take what you can for yourself or your valued clientele.
Just recently, the prices of R34 GT-Rs have absolutely exploded in value to the point where they have, overnight, become "Unobtanium" for 99 percent of the populace. What was $40,000 in 2014 is now something else. Case in point being an R34 V-Spec II Nur with 5,500 km on the clock that went through recently. It sold for $150,000. Ten years before, you could have it.
What I am trying to impart is that the vehicle auction system itself is a clear reflection of Japan as a whole, reflecting what supply and demand truly is.
That "tip of the iceberg;" the people manning the Titanic, as the story goes, indicates there was a lot more going on underneath. Being a registered purveyor of the finest cars to go through this system, I am constantly at odds with myself. Clients have requests which need to be met and on those purchases only one thing matters; their needs. But the redlining enthusiast in me screams to walk away with absolutely everything in sight.
You, my dear PASMAG reader, would literally be stepping into a literal, vehicular set of a virtual reality Jurassic park tour with your mouth agape and salivating; constantly struggling to form a complete sentence the entire ride. No matter where you look, there are wild untamed beasts roaming the fields in this wonderland only the "chosen" have ever given a special few access to inside normal channels.
Luckily for you, I have a few keys at my disposal and can help navigate your journey, so you only need ask for me This e-mail address is being protected from spambots. You need JavaScript enabled to view it when the time comes to find that elusive beast you're looking to capture. #pasmag
Contributor: Adam Zillin