Written by Michael Bettencourt | 02 June 2016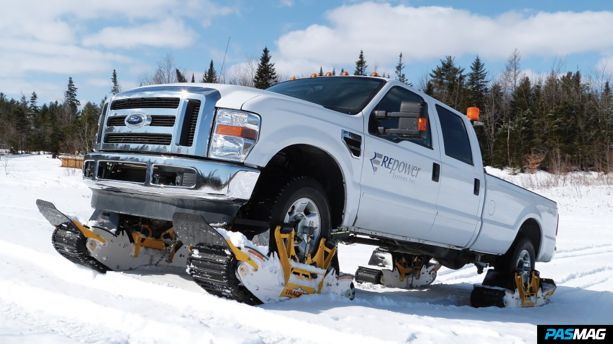 A new system that converts 4x4 pickup and truck tires to snowbattling tracks promises that the system can be installed on any truck and tire size in 15 minutes.
According to the folks at TruckTracks.com, the Track N Go system can be used on all surfaces, including asphalt, a major advantage over other tank tread-like systems.
Designed primarily for use in deep snow, the system allows for speeds of up to 40 mph (60 km/h) on asphalt, and between nine and 25 mph (15-40 km/h) in snow, depending on the snow's thickness.