Written by Michael Bettencourt | 23 June 2016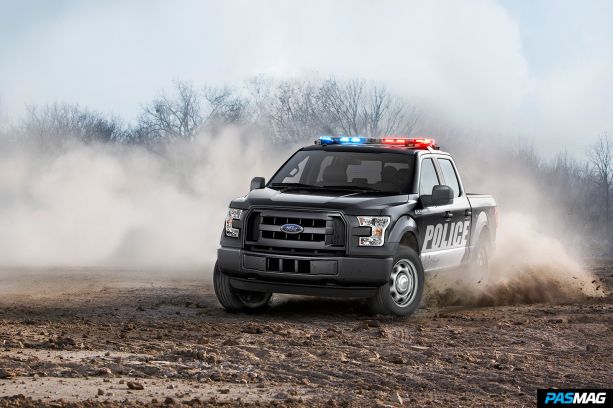 Ford announced this spring that it now offers a more rugged fleet version of its popular full-size F-150 pickup – a Special Service Vehicle version – intended for fleet and especially police buyers.
Highlights include a heavier-duty 240-amp alternator, a rear vinyl bench seat, plus vinyl flooring instead of carpet, for easier cleaning.
Available with either the 5.0-litre V8 or the high-torque 3.5-litre EcoBoost engine, as well as rear or four-wheel drive in both SuperCrew or SuperCab bodies, it likely won't outrun the upcoming 500+ horsepower 2017 Ford F-150 Raptor that goes on sale this fall, though Ford is keeping its SSV engine figures somewhat hush-hush.
Monthly videos of the super-F-150 Raptor are now appearing on Ford Performance's YouTube page, each highlighting different areas of its off-road prowess.