Written by Michael Bettencourt | 16 June 2016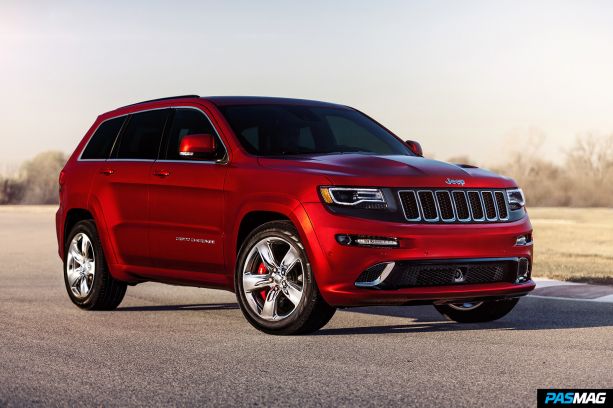 Jeep CEO Mike Manley confirmed at the Detroit auto show that a Jeep Grand Cherokee with a version of the 707-horsepower Hellcat engine would be on the market by the end of 2017.
"Not only can I put a Hellcat motor in a (Jeep) Grand Cherokee, I'm going to bring that to market by the end of 2017 – just for you," he jokingly told journalist Brian Makse on camera.
Manley made the comment to Makse during a video interview at the show for his YouTube channel. Jeep hasn't offcially confirmed that it will come, or when, or whether it will even be dubbed a Hellcat model, as the name Trackhawk has also been speculated in various online reports.
That 707 hp figure quite easily trumps the already formidable 485 hp SRT Grand Cherokee as the most powerful Jeep ever. Depending on final output and acceleration figures, it will likely challenge the Bentley Bentayga and the Tesla Model X by the time it arrives for the titles of most powerful and fastest SUVs on the planet.