Written by Michael Bettencourt | 09 June 2016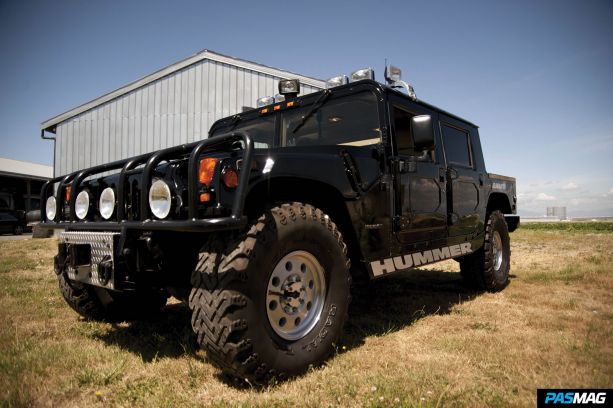 A 1996 Hummer H1 bought and modified by late rap legend Tupac Shakur went to auction in late May and sold for $337,114.
The Boston-based RR Auction group listed the vehicle as the last vehicle Shakur bought before he was killed in a drive-by shooting on September 13, 1996, not even a full month before he bought the H1 on August 16th of that year. That timing very likely confirms that this is the last vehicle every bought by the famous rapper, said the auction house.
The fully loaded vehicle was customized by the late rapper and comes equipped with a 6.5-liter, turbo-diesel V-8 engine with automatic transmission, with the odometer reading 10,101 miles. The hardtop body features 38-inch Dick Cepek off-road lights, a 360-degree spotlight, a grille guard, diamond-plate bumpers, GC Package oversized off-road wheels and tires, and an external PA system with three sirens, and a 12,000-pound winch.
The area over the rear driver's side fender bears white lettering stating "Eliminator."
Held in storage following Shakur's tragic death, the Hummer was won in a 2003 raffle organized by BET in the "Picture Me Rollin'' sweepstakes, and then later purchased back in 2007 by Havenotz Entertainment owners Sardar 'Candyman 187' Khan and Yaasmyn Fula, the latter being the mother of fellow rapper Yaki 'Prince' Kadafi , a 'godbrother' of Shakur who lost his own life just two months after that of his friend and fellow Outlawz rapper.