07 January 2016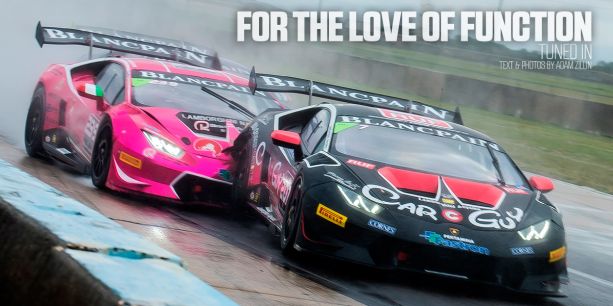 I'm sitting here pondering my first trip Stateside and sorting through 150 gigabytes of content shot at the World Final of the Lamborghini Super Trofeo series held at Sebring, south of Orlando in late November and let me tell you, I was glad to be there. Much to my relief, many North Americans really do love their motorsport.
What a week it turned out to be. My fondest memory, among countless, was standing at turn 17 with dozens of raging Huracans and Gallardos thundering past me at over 170 mph, all within arm's reach. It was exhilarating and batshit insane at the same time. My hair stood on end, every one of my senses lit up – the sound, smell and sight of these hardcore machines blasting around lap after lap reminded me that motorsport activity is the purest thing any car enthusiast can undertake.
Admit it, we all love speed. Why bother with any of our machines if that isn't the case? It's also true that, in recent times, our attention and focus as enthusiasts has been somewhat "distracted" and, perhaps, deliberately "misled" from the goals at hand. To hell with "low and slow," I say. Flying all the way to Florida for this amazing race reminded me of our roots. My biggest question, as I sit here back in Tokyo writing this, is how we've allowed ourselves to become so complacent as to usurp function for form – for aesthetic appeal instead of actual ability. How is it we've managed to overlook the very purposes so many of our cars have been created to fulfill?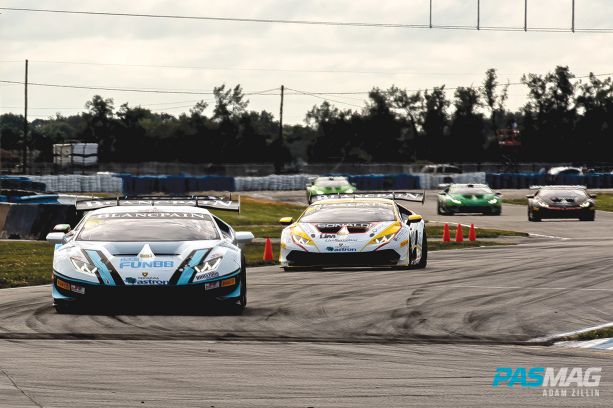 In this current climate, enthusiasts are more likely to eschew actually going out there for themselves to tune, develop and run a car that actually works. Not just in a straight line, but also through corners and under braking. Heaven forbid those who actually push their cars on the track. It's just not the done thing as far as Instagram is concerned.
And that's the core of the issue, really. Where have all the drivers gone? What are they doing? Are we supposed to accept that being an actual driver, a person who understands that special language a car speaks to the person behind the wheel, is a dying breed? Are we what the hipsters say we are? Are we all just a bunch of old Hatersaurus Rex™'s?
Far from it.
Anyone who has spent any time at all at the track, or around serious-minded motorsport people who run, build, develop and race their machines, knows how amazing the experience can be on any and every level.
So, what exactly is going on here? And how can we foster a performance-oriented mindset in a climate crawling with stance and "Hellaflush?" To me, as a long-time motorsport and racing competitor, I think it comes down to priorities. If you buy a sports car, don't remove the "sport." Improve it.
It's my belief that we should all be tuning for performance in order to see just how much we can extract from our builds – especially on any circuit that will take us. Go to a gymkhana event or a motocross event. Spend a bit of coin working improvements into the chassis, brakes and tires of the car in order to fi nd out just how it all tastes. Feel it through the seat of your pants as you negotiate mountain roads. Know just where to improve upon the car's deficiencies and weaknesses.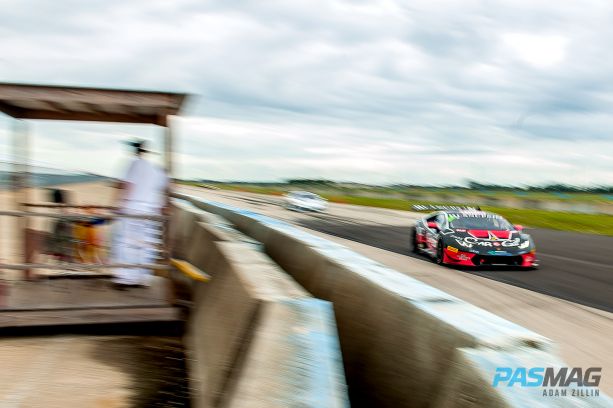 Is it any wonder the manufacturers are chronically risk averse when it comes to making sports platforms for entry level enthusiasts? We only have ourselves to blame. The next time you complain about the '90s being the golden years of Japanese tuning, for example, consider this: those were our years and we could have had them around for as long as we wanted them to be there. If there is demand, there will be supply. But look around you and tell me there is demand. There should be because the very definition of "tune" means to "…make more precise, intense, or effective."
So do yourselves a favor. Get out there to the track and "run what you brung." It doesn't matter if it's a kart, a proper time attack weapon or a DIY home job where you and your mates created your own masterpiece of lap-time decimation. What matters is that you're out there competing – actually running and rubbing shoulders with like-minded enthusiasts who love times, speed and cornering just as much as you do. Sure there will be the odd bump and grind, the occasional crash and mechanical failure, but that's part of motorsport, isn't it? Respect being what it is, "rubbin' is racin'!"
See you at the track… or in the shed. Whichever comes first!
Contributor: Adam Zillin