13 October 2015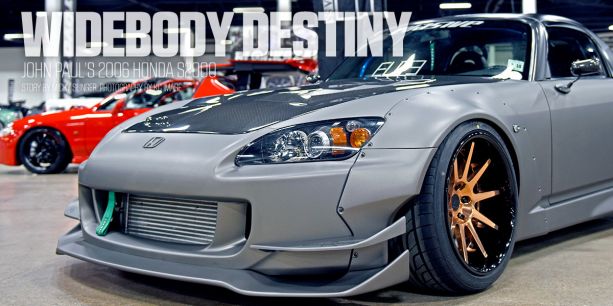 It's not often that you meet someone that remembers you from a one-off conversation. It's even rarer when that person seemingly makes car parts specifically for you! Some people have all the luck it seems.
John Paul had already been driving around in a tastefully modified Honda S2000, running some equally tasteful Downforce +30 mm fenders when he had a chance run in with a Japanese man named Yuu Majima at an ESR warehouse meet. While speaking with the assistance of a translator, Paul and Majima hit it off, as they both shared a passion for the S2K. Majima inquired as to what kind of fenders Paul was running and where they were manufactured, etc. Little did Paul know, Majima is the man behind M&M Honda in Fukuoka, Japan.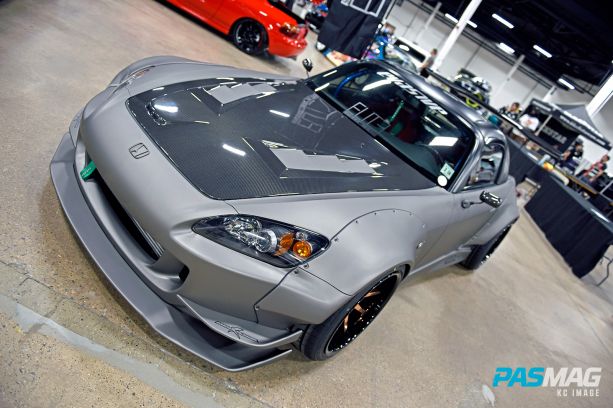 Not too long after, Paul was running the brand-new Hyper Widebody by M&M Honda – the first in the U.S. to boot! When Majima asked if the S2000 running the kit was in fact Paul's, Paul finally realized who he infact was. After connecting all the dots, Paul spoke his mind about the events on social media.
"Who knew that I had already met the man that would create the Hyper Widebody that I am blessed to have first in the U.S.?" he exclaims. "Was it destiny that our paths crossed at that moment and once again this year, or do we really live in a small world that is this hobby we love? All these months we talked unknowingly until you found this picture and asked if it was my car."
After speaking for 10 months afterward to coordinate the kit making it's way to the States, it seems there was a little bit of destiny going on behind the scenes. It's stories like these that make us feel all warm and fuzzy, and feel thankful that we can take part in this crazy, crazy obsession we call a hobby.