Written by Chris Nicholls | 02 October 2015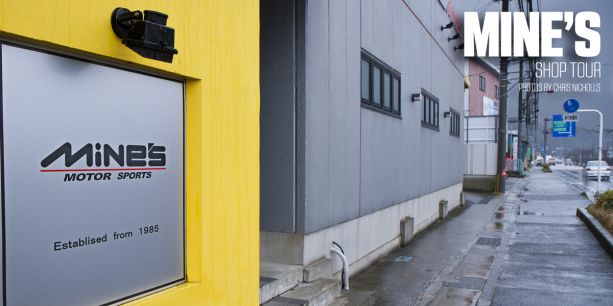 Classic, simple and understated. Mine's shop exterior isn't much different than the monster vehicles it produces within.
Mine's doesn't do flashy. Its demo cars seem to have very few outward modifications. Yet they're stupidly fast. Some kind of magic? Perhaps. Or maybe it's decades of research and development, along with finding the right partnerships.
It's a journey founder Niikura-san started in 1985, when he decided to forge ahead on his own after working at Bridgestone. He got together friends from TOM's, TRD and Nismo and worked to improve the often-poor quality of parts available at the time.
"When I started, pistons and the like weren't very strong and broke easily, so I researched them and started making my own," he says.
It wasn't just mechanical parts, either. Aside from its focus on simplicity, Mine's tuning philosophy is 'total balance.' "Everything should be perfect – turning, braking, accelerating," Niikura-san explains. However, achieving that through mechanical means alone, in an era where ECUs began to play a starring role, was going to be impossible, so Niikura-san looked to explore this new frontier.
"At the time, there was a feeling that you shouldn't, and couldn't touch computers," he recalls. "They were called 'black boxes' due to their complexity. Hearing this, I thought to myself that if I was to make any headway in this industry, I needed to learn about these computers. 'These will be the basis of my strength,' I decided and, along with a computer engineer friend, I studied incredibly hard and we managed to crack these 'black boxes.' By adding this knowledge to our strengths, we could attain the total balance we were after."
The end product of all this was the VX ROM, still seen as one of the iconic '90s tuning products. In much upgraded form, it's still available today, too.
But it's not just tech goodies that makes Mine's famous. The carbon fiber pieces you see at the shop are beautiful, incredibly light and, again, wouldn't be possible without R&D and finding the right people.
"We get our carbon parts made at Mooncraft, which is a company we have a long-standing and deep relationship with," says Niikura-san.
Well known in racing circles, Mooncraft's skills and technology help make possibly the only lightweight carbon parts that are lacquered 10 times for beauty and durability. It's one of many reasons why Mine's carbon components are so sought after worldwide.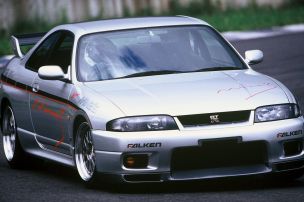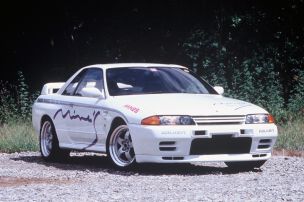 Mine's has immortalized nearly each generation of the Skyline. The BCNR33 GT-R N1 (above, left) and the BCNR32.5 GT-R N1 (above, right) pack a whopping 621 horsepower through a series of Mine's engine components.
All of this focus on simplicity and beauty (as well as being very Japanese) is reflected in both Mine's cars and its workshop. The shop exterior is simple, but nothing to write home about. Yet inside, you see a beautifully arranged line-up of the company's products. The workshop is low-key, with space for three cars, a workbench and a lathe, but the R35 demo car proves you don't need much more to make a great machine. Upstairs, you'll find parts storage and the engine building room. Nothing fancy there, either – just enough to get the job done right.
It's seeing this that makes you realize that, in a world full of super high-impact products often focused on looks alone, there's always a place for those who like to walk quietly, yet carry a big stick.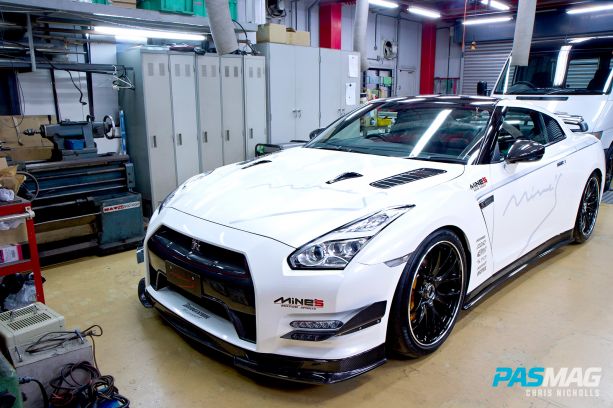 Contributor: Chris Nicholls