22 June 2015
Page 1 of 2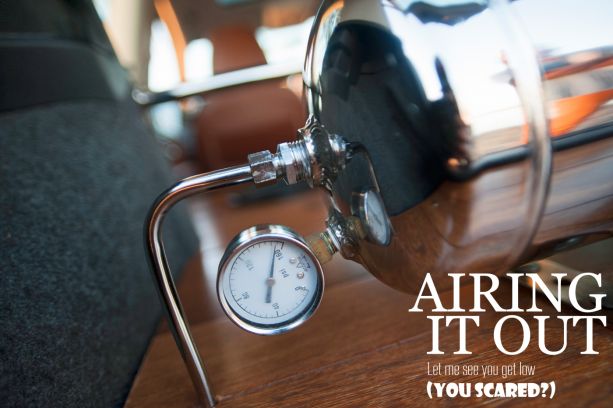 Let me see you get low. (You scared?)
Words by Micky Slinger. Photography by Jeremy Alan Glover, Icon Media, Intuned Online, William Lam, Kevin Choi, Cimon Brouillette & Jordan Lenssen.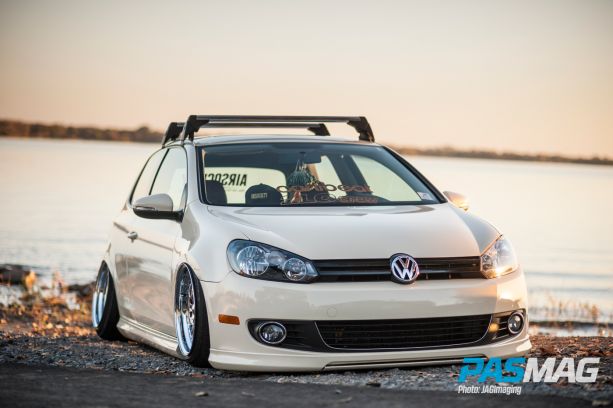 Pssssssht. Up. Pssssssht. Down. There really is nothing comparable to the feeling of adjustability at your fingertips. That's exactly why air suspension is such a tremendous trend today. Coilovers are great for adjustability and damping rates, but the sometimes harsh ride and the fact that you have to physically get out of your car, take your wheels off and take your tools out leaves much to be desired. That's the point when your buddy down the street airs up from inside his old LS400, laughs, and rolls off.
However, air suspension still seems to be a mystery to some. There are wild misconceptions, genuine concerns, and the question of "How exactly did we get here?" You came to the right place, friend-o. We've done our homework, so here's our essay.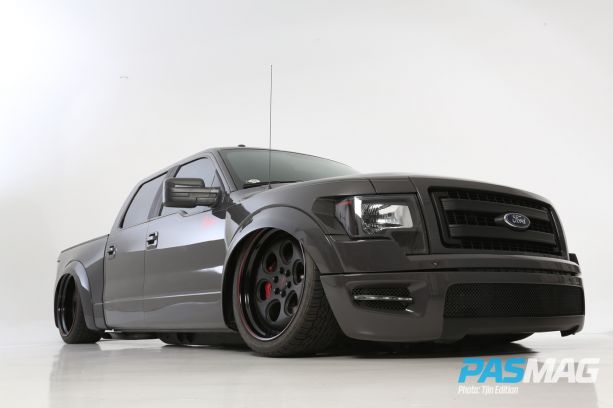 Low Life History
In recent history, air suspension was synonymous with the VIP scene and it almost exclusively stayed that way for quite some time. Now, everyone and their mother can get a kit tailored for their vehicle. The exotic takeover has Lexuses (Lexi?) and Acuras moving over to make way for the Liberty Walk Lamborghinis and Rocket Bunny GT-Rs. What came before all of this though? The answer is mini-trucks.
"In the '90s, small trucks were extremely popular and lowering them was popular as well," explains Kevin Crowhurst, President of Air Assisted. "People were finding new ways to get lower and there was a need to have some form of adjustable suspension to lift [the vehicle] back up."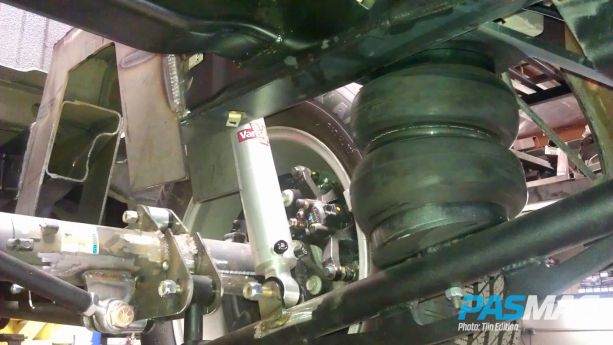 The '90s was the era of mini-trucks and low-riders. With air suspension systems available from their larger off-road brothers, the systems were adapted to fit and used for low. Of course, with the competitors in the sub compact show scene always looking for a new edge to get a leg up on their rivals, air suspension was the way to go.
"Air suspension, for many years, was called a major modification," Crowhurst says. "That would score somebody a lot of points in their class or category, and maybe be the difference between them taking home the trophy or not."
As you can imagine, jamming a truck setup into a Civic has its downfalls. The ride was also super mushy and handling was diminished, and as Freddie Fernandez of Autofashion USA tells us, there were even larger sacrifices.
"If somebody tried to do a bag setup, they would have to cut into the unibody," Fernandez laughs. "With air cylinders, it was pretty much bolt-on. You'd just have to make custom brackets."
Air cylinder suspension systems were a step up and the first air solution for imports. They were smaller systems with smaller components to match the sub compacts they were being installed in. The ride quality still wasn't great, but it was leagues better than what truck bags had been delivering.
In 2003, rumors of a company in Japan developing vehicle-specific kits, with air bags designed to replace the spring on the strut, began swirling. That company was Airrunner. Fernandez, having previously worked with the lead engineer, jumped right on board, put his Scion xA on air and didn't look back.
"The bags were different and everything was just made for the car," recalls Fernandez. "The comfort was there and the reliability was there – almost like the OEM stuff, just more adjustable."
Vehicle-specific kits with improved management systems really changed the game. Nowadays, air systems are digitally controlled and come with preset ride heights that you can change right on a remote or your phone. High-end OEMs like Audi and Mercedes-Benz offer air suspension kits as factory options.