Written by Randi Bentia | 11 June 2015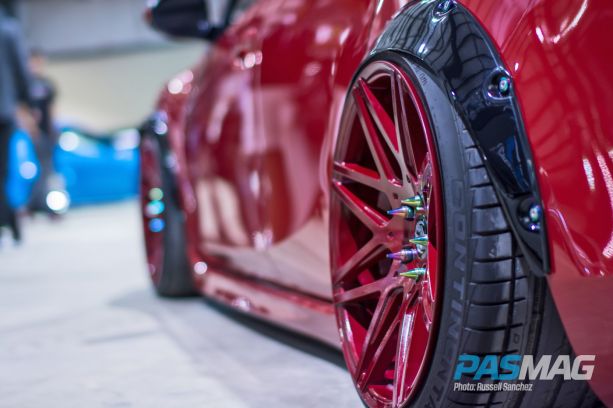 These days, wheels are a big deal. They're a build in themselves. Three-piece construction, all with a custom finish and bolted together with powder-coated hardware that accentuates the other color choices. Different colored lug nuts - some complimentary, others used to stand out – are also a huge part of a wheel build.
Words by Micky Slinger. Photos by Russell Sanchez, Randi Bentia, Chad Donohoe, Paul Nguyen, Elite Tuner, KC Image
Now, it turns out that spikes have taken the top spot for custom wheel accessories. Spiked lugs aren't exactly new. They've been available for the truck market for a while and aftermarket companies have been making cheesy spiked lug nut covers for years. Specialized companies, like Downstar, have started making spikes for the import crowd that don't look cheap or ridiculous on your wheels.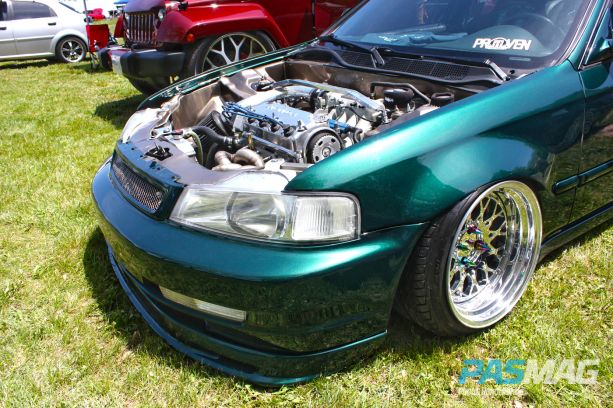 If you're really into it, you can get air valve stem caps or even carry the trend into the engine bay with spiked bolt replacements for certain components.
Are you getting the point? If you're interested, you can hit up Donwstar and their Bolt Boys division for all your spiked needs on www.downstarinc.com.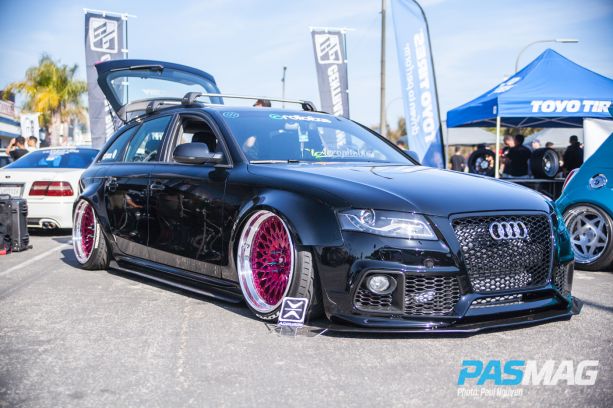 Photos by Russell Sanchez, Randi Bentia, Chad Donohoe, Paul Nguyen, Elite Tuner, KC Image