Written by Micky Slinger | Photos by Intuned Online | 01 April 2014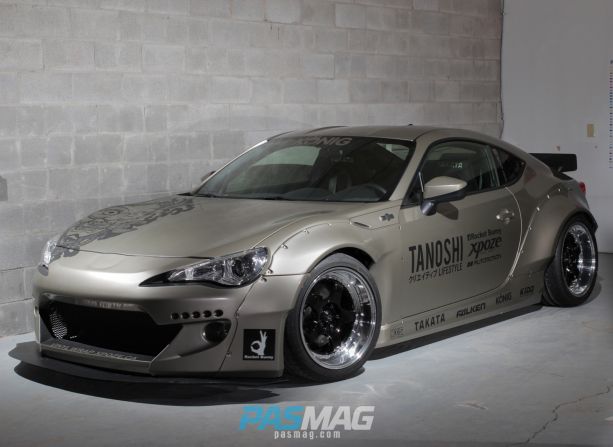 We wanted to know more about how Ian Yu's latest project car came together, so we decided to let the owner of Intuned Online tell the story himself. So Ian, why did you build this FR-S?
"Actually, it's kind of a funny story. I missed having a serious project car since my first build (DC2 Integra) was stolen. I was just fine tuning it where I wanted it to be. Over the past few years I've tried to fill the void with a few cars, but they didn't quite fit what I was looking for. After I saw the announcement for the new Toyota FT-86 (Scion FR-S), I thought it was a really cool car that had potential. Scion Canada gave us one for a week to try out during the launch. It was even better than I had imagined. About two months before the 2013 SEMA Show, we brainstormed some ideas of building a car for the event. After working on a collaboration we were doing with Kei Miura from Rocket Bunny, he began sharing some pictures of the Version 2 Rocket Bunny Kit for the FR-S. I loved the way the kit was put together and after our discussions we found out there were five being made for SEMA, none of which were from Canada, which is why I ordered the kit to begin with. The next step was to get an FR-S."
"After we found a suitable car, we began to order parts like crazy, trying to get them in time for this SEMA build which was less than two months away. The Rocket Bunny kit was scheduled to arrive at the end of September, but didn't show up until the first week of October, just four weeks away from SEMA."
"Thankfully, with some hard overnight work at Automotion to attach the kit, we were able to complete the car in time for the team at Xpoze Montreal to wrap the car. Even with all of that work, the exhaust and seats weren't installed until after the trip. This is by far the craziest project we've ever been involved in." #pasmag
Ian Yu's Scion FR-S is spotlighted in PAS April 2014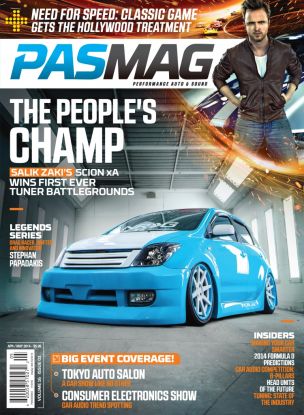 Get Social with Ian Yu
Facebook: https://www.facebook.com/ilovetanoshi
Instagram: http://instagram.com/ilovetanoshi