06 January 2015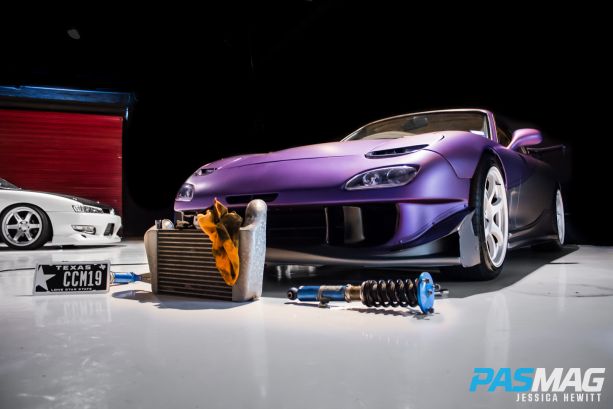 Written by Micky Slinger | Photos by Jessica Hewitt
When Jessica Hewitt just was 16, she found herself in love with the Mazda RX-7 and it's rotary-powered engine. After moving to Texas, she would always end up staring at a beat up 1987 base model FC RX-7 everyday on her walk to school.
"It never moved and after seeing it for many months every day, I finally went and knocked on their door asking if they would like to sell it," recalls Hewitt. "A few days later, I had a reply that they wanted $800 and I could have it."
From 2004 to 2009, a complete restoration was done on the '87 RX-7 and Hewitt treated it as a hobby as well as a tremendous learning experience. Body, paint, exterior modifications, full driveline and four-lug to five-lug hub swap; nothing went untouched.
"The brakes were swapped for larger OEM TII, drive line, axles, rear end, drive shaft, transmission swapped to TII with the TII turbo 13b engine, which I learned how to rebuild," Hewitt recalls.
After the TII conversion, it was onto aesthetics. Once the outside was up to snuff, Hewitt ducked inside to rip out the old and tired maroon interior and replaced it with a nice, classy black one.
"From there I went onto performance mods: turbo upgrade, ECU upgrade, fuel system, etc." says Hewitt.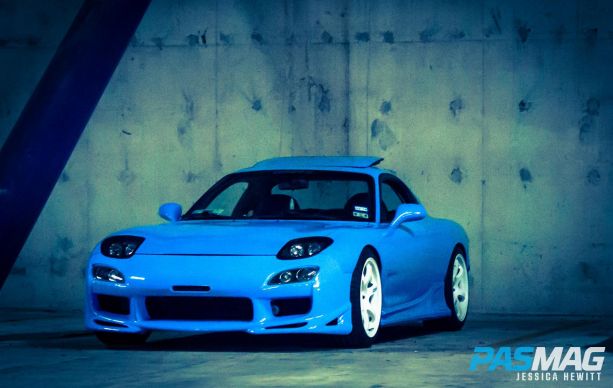 By 2009, Hewitt had a killer little FC that was built by none other than herself. But, in true tuner fashion, it wasn't enough for long. In 2013, Hewitt got a 1993 FD RX-7.
When Hewitt received her new project, she knew there was more than enough work to be done. The suspension was shot and it was riding on narrow 16-inch rims, which were wrapped in snow tires. Long story short, it took several months for Hewitt to get the car up to her high standards, both inside and out.
The car was painted "big league blue" and a set of Gram Lights 57D 18x9.5-inch, +22 offset wheels were bought and mounted with some 235/40R18 GTI Radial tires slightly stretched over them.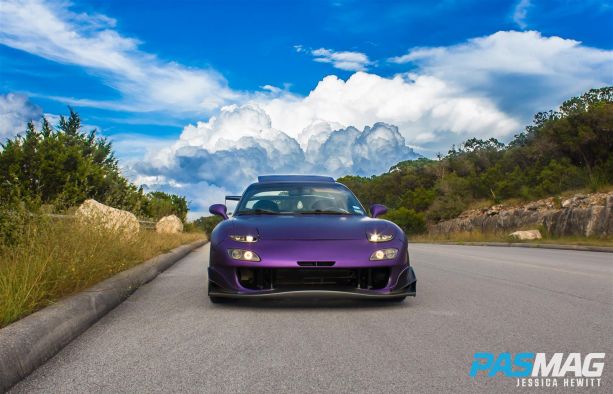 After purchasing the Hot Water Labs headlights and RE Amemiya body kit pieces, it was all wrapped up by Avery Dennison in the color scheme you see here. The transformation from the blue FD to the purple Rotary Addiction FD was only four weeks, from design to finished project. But, after everything Hewitt has put in and on this RX-7, what is her favourite thing about the car?
"My favourite thing about this vehicle is that I created it with my own two hands."
More Rotary Addiction on Facebook. #pasmag