14 October 2014
Page 1 of 3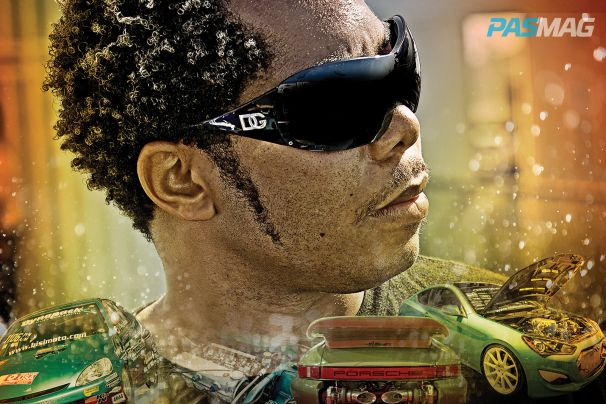 Written by Micky Slinger | Photos by Jay Canter & Shaun Keenan
Many would suggest that import tuning in North America was birthed in the cradle that is California.
A passion rose up out of the enthusiast community for these efficient and reliable cars. In the '90s, however, domestics still reigned supreme and an aftermarket for imports was almost non-existent. Back then, when you wanted to go faster, you had to do it yourself. Fabricate your own parts, test them, break them and make them better to make you faster.
We at PASMAG are honored to have spoken with one of the forefathers of the import scene. One who not only sparked the Honda aftermarket, but who also influenced the emergence of other key players to the game. That man is Bisi Ezerioha.
Bisi's story begins in West Africa, as he is originally from Nigeria. Raised by two scientist parents, he was influenced to chase his own career in the sciences. His mother was a biochemist and he says that that drove him to taking an interest in chemistry at a young age. Bisi accomplished a lot of things at a young age, actually.
"I did a lot of things very young, so I skipped a few grades," he says. "I don't know if it still holds in my country today, but I entered university when I was 16, the youngest ever. I took one year of petro-chemical engineering and didn't really learn anything, so I came to the States like my parents did."
He attended university in the U.S., following in his parents' footsteps and focusing on chemical engineering.
Aside from being a genius, Bisi was a lot like any of us growing up. He had an affinity for mechanical items and a fierce interest in cars, motorsport and going fast.
"In my chemical engineering curriculum, I always studied subjects that related back to motorsports or going fast in my cars," Ezerioha explains.
"I always was a keen student in terms of thermodynamics, fluid dynamics and heat and mass transfer. All of those things were very important to me."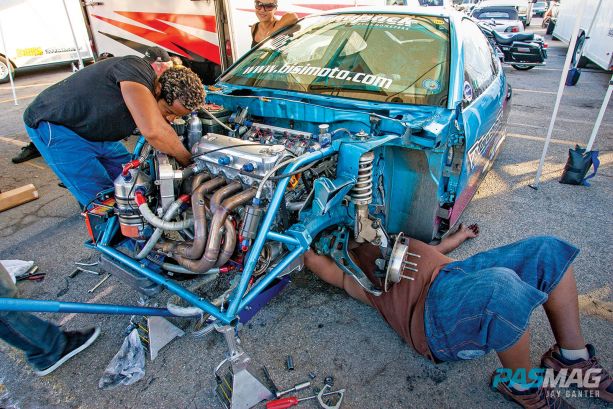 After arriving in the U.S. and attending university, Bisi decided he needed a car to get back and forth to school. He knew the criteria that needed to be met: it needed to be reliable and it needed to be fuel-efficient. Since the Internet was not the information powerhouse it is today, car review websites weren't available. So, Bisi went to the bookstore and bought a consumer report handbook and fell in love with three cars.
"I loved the look of the MR2 Turbo, but it was out of my range in terms of price as a student," he recalls. "I loved the look of the Fiero; I wanted that car so badly, but the Pontiac Fiero didn't have very high marks in terms of reliability, so that wasn't good."
"The CR-X, it was perfect," gushes Ezerioha. "The HF version was a lightweight model that had very high fuel efficiency, had very high marks in terms of safety and reliability and it looked very sexy, so for me, that was the perfect car."
Can you imagine Bisimoto Engineering's flagship car being a Fiero? Yeah, we can't either.
Bisi picked up his blue, 1988 CR-X for about $2,800 with 100,000 miles on it and no options. After a month or so of driving, he heard a noise coming from the rear of his new to him Honda. The muffler had decayed and, even though Bisi knew it wasn't right, he loved the deep tone that came from his car. The dealer offered no help, so he went to a local muffler shop that dealt primarily in domestics. They suggested putting a Dynomax Ultra Flo muffler on it.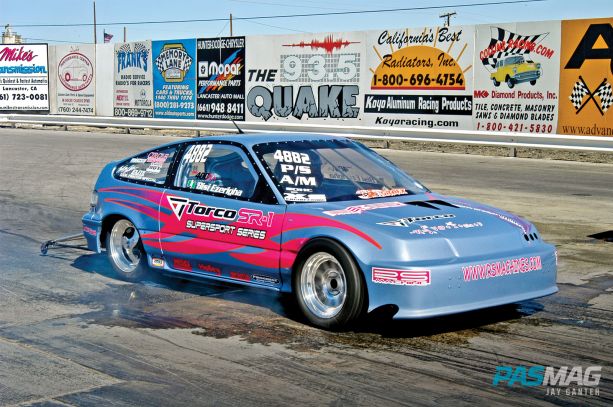 "It had this nice tone to it," he recalls. "I felt a power increase and that was it; I was hooked. That got me thinking, 'What could I do to extract more power from this?'"
And so it began. The mod bug had dug itself deep and Bisi had no complaints. He would go back to that same muffler shop and get them to fabricate an unrestricted air intake from exhaust piping, which he then fitted with an oversized K&N filter. Those were his first modifications to the CR-X, but that would prove to be a slippery slope.
A while after his new upgrades, Bisi had a life changing event that would prove to be a catalyst to his serious performance modifications. It took place in the large and always relatively empty engineering parking lot of California State University in Long Beach.
"One evening after class, I get in my CR-X and start it up," Bisi recalls. "I was one of those guys who had the muffler, had the intake and I thought I was the fastest thing on planet earth. I was just so excited to have this intoxicating sound from the car."
"Well, as I was pulling out, three girls came out and the owner of a CR-X that was a couple cars down from me was one of the girls in this group," says Ezerioha. "They got into a CR-X Si and they pull out and I revved on them. She's like, 'What's up?' and I'm like, 'Let's do it.' So, we just go at it in the parking lot and she smoked me! Like, destroyed."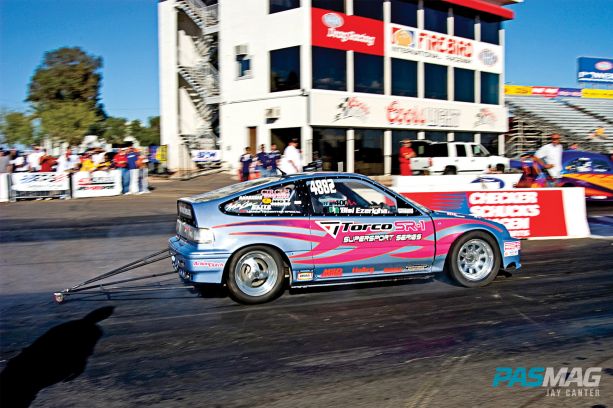 Sans his passenger seat, spare tire and two other occupants, Bisi really couldn't figure out why he lost as badly as he did. He didn't know about the differences in performance between his base HF CR-X and her Si.
"We get to the end of the parking lot and they're laughing at me, just busting up," winces Bisi. "I was so embarrassed. That day, I swore that I would have the fastest CR-X on planet earth. That was my declaration to the universe that I would be the fastest. Period."
One of the first things that Bisi did, that no one else did, was explore carburetion. He was encouraged to chase this, as well as crazier designs to improve airflow, by a man named John Concialdi from AEM. Concialdi was an engineer as well and convinced Bisi to convert his CR-X from injection to carburetion to get more airflow and a finer mist of fuel in the engine. When Bisi completed the conversion, he saw a 12 percent increase in power, he never looked back.