Written by Dave Pankew | 10 December 2009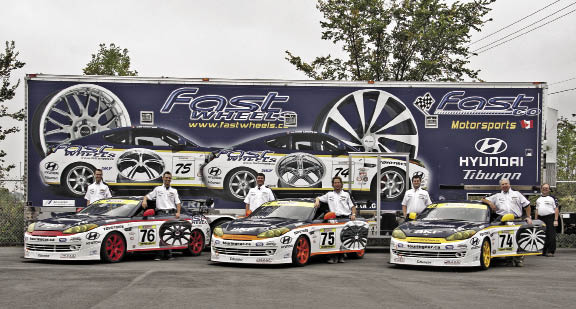 Let's face it…successful racing is futile without loads of money. Sure you hear about the Cinderella teams that get a podium here and there on a shoe string budget, but their stories are rare and becoming more so. Big money teams typically clinch the victories, because they can afford the R&D, the best parts and the ringers behind the wheel that push the cars to victory. Now, with companies scaling back their sponsorship and the resources for racing programs drying up, they will have to become more innovative or find ways of working miracles.
As a young man, Glenn Chaplin liked cars. One weekend in 1966, a buddy asked him if he would work as a pit marshal at Le Circuit for the weekend - the new racetrack north of Montreal. That weekend happened to be the inaugural race of the Canadian-American Challenge Cup series. At the time, "Can-Am" cars were the fastest things on the planet. These were purposely built sports racers weighing 1200 lbs, and were powered by 7 liter, V-8 engines making 700+ horsepower. "These cars would do 190 miles an hour down the back straight and literally shook the ground as they went past". By Sunday night Glenn was "hooked" and wanted to go racing.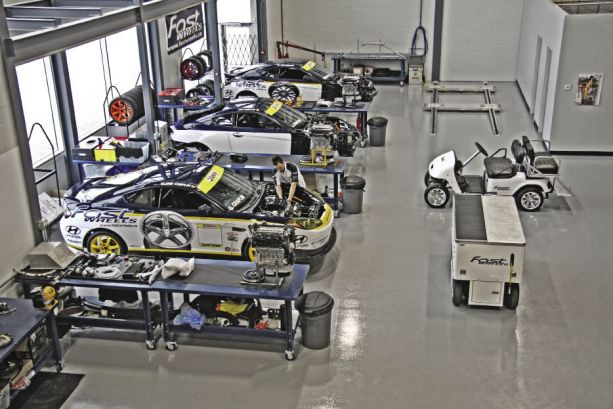 The problem however, was money. "I realized pretty quick that the only way I was going to go racing was to start my own business," Glenn states. "Owning your own business is one of the few ways to make the time and money required". So with that in mind, he developed a business plan and in August 1970, he opened Auto Motion Speed Shop, and started selling speed equipment from the basement of his parent's house. In April 1972, with $1100.00 in inventory, he quit his day job and opened a 1500 sq. ft. store in Cartierville, a suburb of Montreal. "My entire wheel inventory consisted of two used chrome reverse wheels and 100 empty wheel boxes that my supplier had given me. I needed to fill the store. The boxes cost me nothing and made the store look full".
By 1975, in his mid twenties, he was finally racing a Datsun 510 in the Quebec Production Car Championship. Within two years however, he had to give up his passion for going fast. "I was sleeping in a tent next to the race car with my wife and infant son," the 60 year old admits. "Needless to say, the wife was not too pleased with my pursuit of speed and convinced me to give it up in favor of buying curtains and furniture! I always planned however to get back into racing - someday".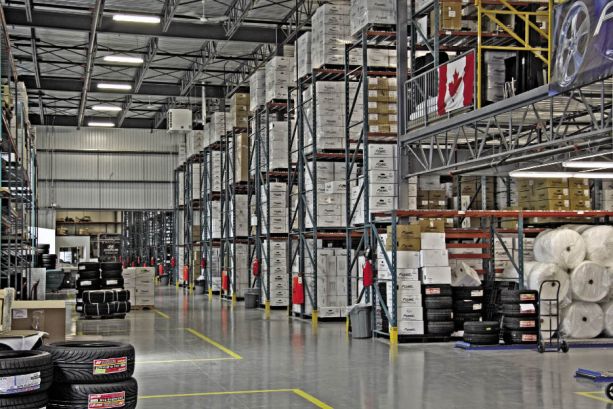 As the years past, the kids grew up and the mortgage went down. As for the business there were some good years and some lean ones. Glenn sold Auto Motion in 1980 then bought it back in 1982 when the new owner went under. He changed the name to Lazer Auto and opened 3 more locations over the years. During the 1990 recession, business tanked and he was forced to re-organize and sold his one remaining store the following year. "Guys weren't buying car accessories, they were handing the keys to the bank because they couldn't make their payments".
With the recession behind him, he incorporated Fastco in 1990 and set out to import, and later manufacture alloy wheels. In 2002, he entered the tire business when he inked a deal with Falken Tire and became their first distributor in Canada. Over the years, Glenn managed to secure contracts with wheel and tire shops, buying groups and OEM customers that helped expand his operations and product lines. As his sons grew up they joined the business and the hard work finally paid off.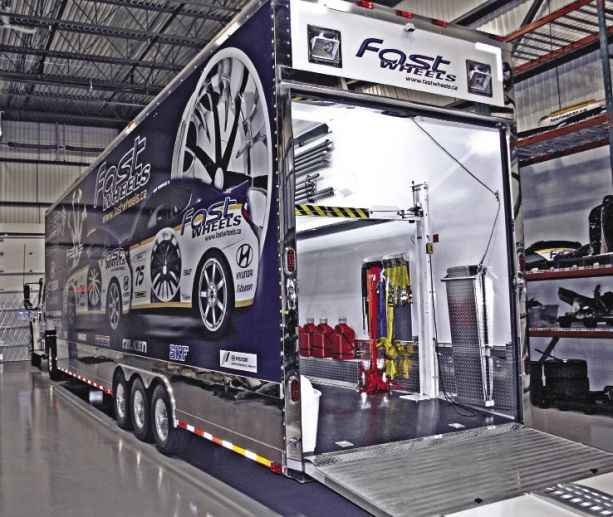 Although he had all kinds of achievements under his belt, Glenn still yearned to get back to racing. By 2007, a full 30 years after he called it quits, he was planning to get behind the wheel of a Super Touring car and compete in the Canadian Touring Car Championship (CTCC). His son Lee, now 29 would be his teammate in a second car, and his other son Bob, now 32 would assist in promotions and logistics for the new team. It wasn't until Chaplin stumbled across an incredible deal while shopping for racecars that this became possible with the purchase of three matching Hyundai Tiburons. Originally built for Hyundai Canada by Key Motorsports, these cars were ideal for the Canadian Touring Car Series.
These were full competition cars based on the 2003 Tiburon chassis and had countless hours and dollars spent on them. The vendor had not raced them the previous year and Chaplin was able to pick them up at a good price. Glenn then worked with Hyundai Canada to update the vehicles to 2008 specs. They ran most of the last year with the cars but had teething problems due to a lack of time, parts, equipment and crew.
For 2009 however, the team has made a serious effort to correct these issues. Over the winter they hired Martin Cote to be the team's full time crew chief. Martin has over a dozen years of racing background working with the Jim Russell Driving School, as well as both Porsche and Ferrari teams including a stint in the European Ferrari Challenge series.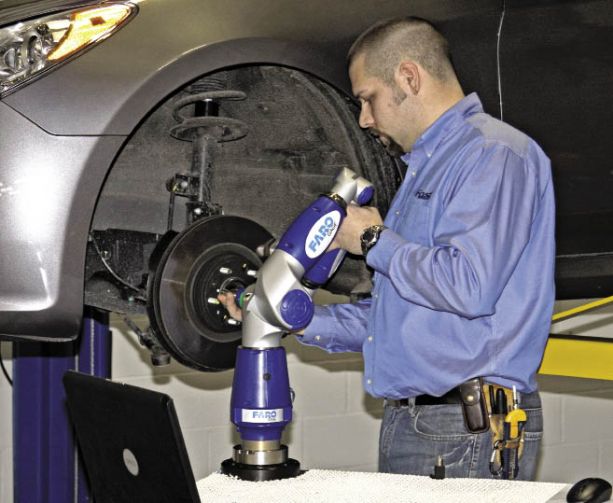 Martin got right down to business. He completely disassembled the cars and rebuilt them from scratch. He had the motors redone and increased their output to 300+hp. He also upgraded and modified the 6 speed trannies and installed ultra close ratio gears to take advantage of the extra horsepower. The cars were then lightened by installing carbon fiber body panels. A host of other changes were made including the addition of in-car cameras, new brakes, fuel cells, seats, front-end splitters and all new electrics and data acquisition equipment.
The wheels on the racecars are of course Fast Wheels. In fact, Fastco made a wheel specifically for their racecar program. The model FC01 is a 17"x 8" forged alloy wheel and was made using flow form technology. This process allowed them to make an exceptionally strong wheel that was also extremely light. Their 17" x 8" wheels weighs in at 16.6 lbs. Fastco is also in the process of developing a 17"x 9" wheel, which will weigh 17.8 lbs.
One of the most important elements of these cars are their appearance. Although Glenn is sure the cars will be competitive this season, it's also important that they look good. "We're in the alloy wheel business, we're selling sizzle. If I were down to my last $1000.00, I'd probably spend the money on touching up the paint rather than buying parts to make the car go faster".
Chaplin states that although his son is trying to become the next Canadian Touring Car champion, his mission is to promote the Fast Wheel brand and have a good time doing it. Other members of the team include Steve Pender who wrenches #74 and Ray Bisson who handles #75. Maxime Fortin and Rick Gravel round out the crew. "I wanted to make this happen my whole life," admits Chaplin. "Finally, with the help of my sons and Fastco it has. It just took me 30 years."