Written by Dave Pankew // Photos by takedausa.com | 09 December 2009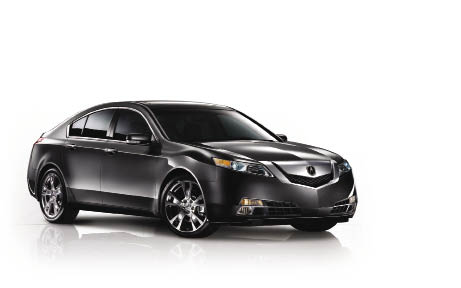 VEHICLE 2009 acura tl & TL SH ENGINE V6 3.5L & V6 3.7L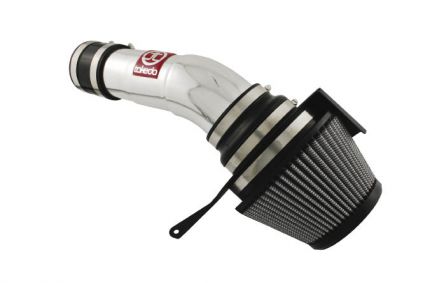 There is nothing better than picking up a new mod for your car that will unlock more power. The benefit of installing an air intake system is that not only will your car be quicker but also sound better as well. Opening up the air passageways will give any car a more throaty growl at all RPMs and if you aren't stomping on the throttle all the time, the fuel economy is better too. However, at the same time, not every intake performs as advertised because some intakes produce more power by sacrificing filtration allowing dirt into your engine.
We turned to the pros at Takeda USA who know intakes so well, it is all they do. They recently released a new intake for the 2009 Acura TL and '08-'09 Honda Accord both with the 3.5L V6 mill. Replacing the bulky and inefficient factory intake, the Takeda Retain Short Ram air intake increases air volume and improves air velocity. What this means to you is increased horsepower, torque and improved throttle response. All Takeda air intakes use the new Pro Dry S filter from aFe, which uses a progressive synthetic media that requires no oil to recharge for maximum convenience and filtration. Made from polished aluminum tube, the 1-piece design is clear-coated for a long lasting shine. The kit comes with Pro Dry S performance air filter, Urethane couplers, clamps and all hardware necessary for a simple installation.
The install on the Acura TL went smooth and netted some outstanding numbers on the rollers. The final result was a whopping 14whp and 14lb-ft of torque proving that factory air-box is really choking your engine. The Takeda unit outflows the factory box by 70-percent and gives the potent V6 more power and a more aggressive tone. The unit it backed by a 2-year warranty too, so this intake is a solid choice. Be sure to visit Takeda's website at www.takedausa.com to check out the applications they have for your car.
---
Step 1
Complete Stock intake. Please disconnect battery terminals before installation. Do not attempt to install kit if vehicle is not cold
Step 2
Remove all driver side plastic engine covers.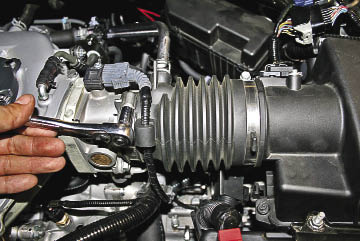 Step 4
With 8mm socket or wrench loosen the 4 screws holding in upper half of air box and remove.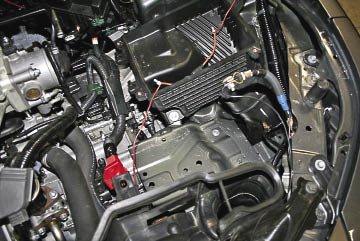 Remove battery out of vehicle.
A) With 10mm socket or wrench loosen bolt on stock bottom air box and remove. B) Remove factory coupling.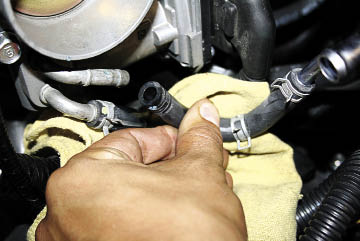 Step 7
Remove crank case line attached with throttle body coolant line. Have a towel or rag handy to catch any leaking coolant. Use pliers to remove both lines. Save small clamps for later install.
*Caution Coolant will leak from line when removing!*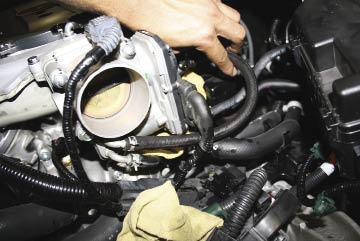 Step 8
Replace throttle body coolant line with 5/16" hose provided and secure with clamps used from step 8.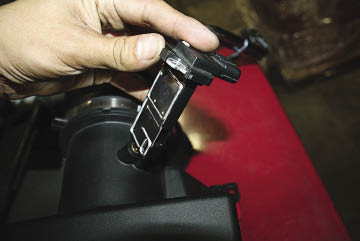 Step 9
Remove MAF sensor from stock air box. Install into new tube and secure using provided M4 screws.
Step 10
Install isolation mount to factory mounting insert next to battery tray.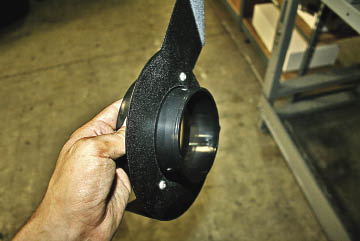 Step 11
Attach filter adaptor to housing and secure using M6 button head screws provided. Tighten using 4mm allen key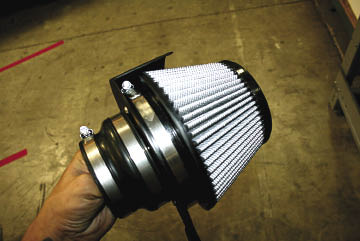 Step 12
Install air filter and tighten using 5/16" nut driver. Attach 05-00612 coupling with clamps to adaptor and tighten. Attach rubber trim to side of housing to prevent contact with battery
Step 13
3.5L engine, install tube with 05-01028 coupling and two #48 clamps. Do not tighten. 3.7L engine, install tube with 05-00636 coupling and #48 clamp and #52 clamp. Do not tighten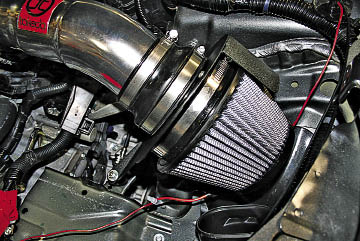 Install housing into vehicle and position tab to isolation mount from step 11. Note:Tube may need to be positioned to fit cut out on factory engine cover.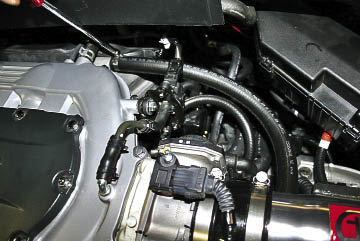 Step 15
Install provided 5/8" hose to tube and engine. Using provided clamp tighten on engine side only.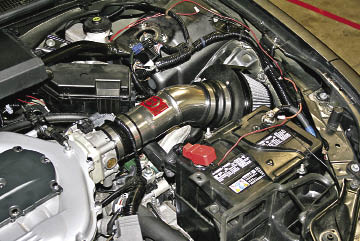 Tighten all clamps using 5/16" nut driver. Re-install battery and connect battery terminals. Re-install driver side plastic covers from step 3.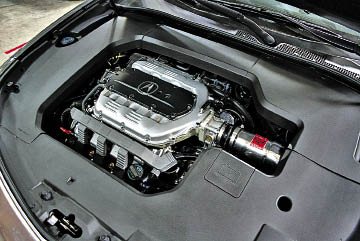 Step 17
The installation of your Takeda performance intake is now complete. Please check all components and re-tighten if necessary. Thank you for choosing Takeda!
source:
Takeda USA
TR-100P Short Ram Intake
951-493-7155