26 September 2012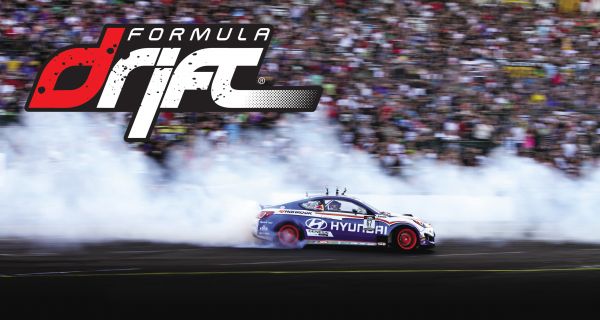 After five rounds of the 2012 Formula D season, the series has evolved from where it started at back in Long Beach. Car changes, motor improvements and rookies have quietly made waves in the pits. So, it's time we gave you a full recap on some of the bigger changes that have happened since the season got underway.
Bergenholtz Racing – Joon Maeng out, Chelsea Denofa in
Over the course of two weeks between the New Jersey and Seattle rounds, Bergenholtz Racing announced it had parted ways with driver Joon Maeng. This was followed by the announcement it was partnering with Chelsea Denofa. The RX-8 would be re-branded with Denofa's title sponsor BC Racing, but would keep the existing sponsorship of Nitto Tires. Maeng is working to put together a privateer effort in his S13.5 for the final two rounds of the series, but he missed Seattle due to the build not being complete in time. We wish both drivers the best of luck!
Vaughn Gittin Jr. leads Tires.com Triple Crown
Each year, Tires.com sponsors a special Triple Crown shootout, which covers three events of the season. The driver that earns the most points in these three select events earns an extra $10,000 pay check. Last season, the Triple Crown was won by Dai Yoshihara, who also captured the 2011 Formula D Championship. This year, the three events making up the Triple Crown are Atlanta, Seattle and Irwindale. After the first two, Vaughn Gittin Jr. has a substantial lead in the standings. With a Top 16 finish at Irwindale, Gittin would almost certainly clinch the title outright.

Tires.com Triple Crown standings after 2 of 3 events
1 Vaughn Gittin Jr. Monster Energy / Falken Ford Mustang 176 points
2 Fredric Aasbo Need for Speed / Papadakis Racing Scion tC 153 points
3 Ryan Tuerck Retaks Nissan 240SX 143.5 points
Diverse Top 16 Roster
With Top 16 appearances from Jhonnathan Castro and Jeremy Lowe in Seattle, 27 different drivers have now made it to the Top 16 round this season through five events, including four rookies (Saito, Denofa, Castro and Lowe). With drivers like Hubinette, Verdier, Foust and others gone from the series, it's good to see the new breed of drivers not only driving at the events, but winning tandem rounds.
Increased Horsepower – Essa, Yoshioka, Kado and Mordaunt
Entering the season, much of the off-season rumors were about Daigo Saito's 1,200-hp Lexus SC430 and whether the car would be competitive. After taking three consecutive podiums, including a win in Florida, the rest of the field knew the horsepower game was on. Mike Essa, Toshiki Yoshioka, Ryan Kado and Pat Mordaunt all added power just prior to Seattle and all had dyno numbers well above the 700 hp mark. All four drivers had impressive qualifying efforts that showed off their new power. Expecting high finishes from these guys in the final two events.
Darren McNamara switching cars
After totaling his Saturn Sky in Long Beach, McNamara was forced to jump into the Falken Tire 350Z that Tyler McQuarrie piloted last season. After a few rounds, the decision was made to move McNamara into the newly-refreshed Falken Tire S15, formerly driven by James Deane and Calvin Wan. The S15 chassis recently received a Chevy LS-series V8 motor as well as a suspension overhaul. Look for McNamara to climb back on the podium, a position he hasn't seen since last season in Las Vegas.

Denofa builds a new E46 BMW
After crashing his E36 in Wall, New Jersey against McQuarrie, Denofa and his team put together a brand new four-door E46 chassis in just 18 days before towing it 3,200 miles from Florida to Seattle. Although Denofa ended up landing a deal to drive the Bergenholtz RX-8 for the rest of the season, the BMW will continue to see duty in the XDC series as well as in drift demos.
FD Drivers Build Cars for Gatebil Festival
One of the largest motorsports festivals in the world happens each year at Rudskogen Raceway in Norway. It's known as the Gatebil and, this year, both Freddric Aasbo and Darren McNamara brought their demo cars to the event. Aasbo has built a brand new Toyota GT-86, which we know as the Scion FR-S here in North America, of course, with a Toyota 2JZ motor out of his old Supra. McNamara rebuilt and refreshed his Ultimate AE86 Corolla, which is powered by a 13B-RE rotary engine. Both cars, sponsored by Need for Speed, thrilled the more than 40,000 fans in attendance.