14 May 2012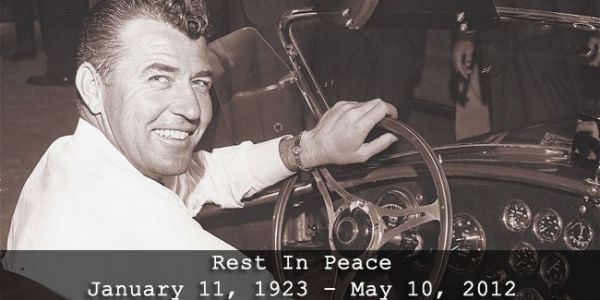 It is a sad day in the automotive world as another legend has been lost. To some he was America's racing hero, to others he was the Godfather of the American sports car, and to others he was a charismatic Texan that liked to go fast. On Thursday of this week at age 89, Carroll Shelby passed away at Baylor Hospital in Dalla, Texas, USA as per a formal announcement from his company representatives.
The iconic all-American car designer and racer was best known for his Shelby Cobra that hunted down Enzo Ferrari's creations and put American motorsports on the map. Later in the years, Shelby created more powerful versions of Ford's Mustang models like the GT350, GT500 and Cobra. Shelby's racing career despite being short-lived made him a known name having raced for Aston Martin, Maserati, and Austin-Healey in the 1950s. By the late 50s, Shelby even competed in Formula One with a total of eight championship races.
Carroll Shelby will forever live on in the hearts and minds of not only Ford Motor Company, American muscle enthusiasts, but all gear heads alike.
REST IN PEACE | NEVER FORGOTTEN!