09 March 2012
Not long ago, PASMAG went behind-the-scenes inside Toucan's large operation in Markham, Ont. and learned all kinds of neat stuff about its popular and long-running Eurolite Bulbs and Ractive Air Filter product lines.
From its signature line of Xenon crystal replacement bulbs, to its new line of LED driving lights, LED fog lights, HID lighting upgrades, flexible LED tubes, daytime accent lighting and inter-connectable LEDs and strobes designed for a number of universal applications, it was surprising to see just how many parts and accessories are available right here in our own backyard.
"We are looking forward to launching several new LED products in 2012," says Wendell Quan, General Manager of Toucan.
Likewise, the Ractive lineup now encompasses many other performance products, including stainless steel mufflers and tips, air filters, heat shields, with more expected in the future.
Both brands have become leaders in their respective categories by continuing to offer high-quality innovative products at affordable prices, which are two good reasons why we've used so many Toucan products on PASMAG project vehicles throughout our own 12-year history.
Most recently, we installed Eurolite LEDs and HID kits into the Honda Remix Civic Si 2.0, Remix Accord 2.0 as well as the greener Remix CR-Z hybrid. The Remix Program is a collaborative effort between Honda Canada Inc. and PASMAG designed to connect with grassroots enthusiasts across the country and demonstrate the benefits of working with Honda vehicles.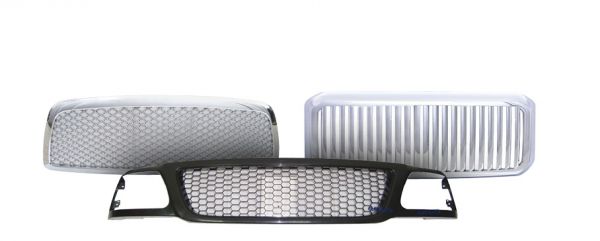 Right now, however, Toucan is celebrating the launch of two new brands to help it better cater to diehard tuning enthusiasts like you.
The first is called SafetyView, a line of high-quality displays, waterproof high-res cameras, reverse/parking sensor kits, video recorders and wiring kits designed to not only enhance the safety and security of your automobile, but also to entertain those inside.
The other is Torino, an Italian line of heavy-duty horns and compressors that deliver very loud diesel sounds. Some models even have dual high/low tones to achieve that perfect truck sound. More recently, Toucan added Torino's truck grills for several new and late-model Chevy, Dodge and Ford trucks.
Quan is excited about the addition of the truck accessories and back-up cameras, respectively. He also told us his company will expand the product offerings available under these brands. There are plans to launch a new brand of high-end JDM and performance products called Tejima Motorsports as well.
"We have maintained designing and marketing products that are on the leading edge of technology and style," says Quan. "As LEDs have continued to evolve, so have we."
"We have incorporated the best available LEDs together with the appropriate electronics and thermal management, all while keeping in mind the enthusiast who will be buying our products."
"Our motto has always been quality at an affordable price."
About Toucan

Eurolite XB series replacement bulbs and Ractive filters products can be found at Canadian Tire Stores nationwide, Robert Thibert Inc., Docteur du Par Brise stores and other authorized dealers; and, in the USA through G International Group LLC at www.ginternationalgroup.com.
Toucan Inc. has been developing Automotive Accessories for 18 years. Based in Toronto, Ont., Toucan's track record of innovation and creativity can be seen in the design, manufacture and marketing of its automotive accessories and performance products in North America under the brands Eurolite, Ractive, Safety View, Torino and Tejima Motorsport.
For more information, visit www.toucaninc.com.