18 October 2011
Page 1 of 2

Part of getting to the major leagues of any sport is understanding how the minor league system works. Over the past six years, Formula D has shaped a ProAm system which provides a stepping stone for up-and-coming amateur drivers to earn their Formula Drift professional license and compete in the series. For 2011, each ProAm affiliate will be given autonomy to award Formula D licenses to the top finishers in their regional series. All newly-licensed drivers will be invited to compete at an 'all-star invitational' event, taking place at the Formula D Finale.
Formula D's ProAm alumni have gone on to become some of the top drivers in the series. Drivers like Justin Pawlak, Joon Maeng, Ryan Tuerck, Mike Essa, and Pat Mordaunt all got their start in the regional ProAm series. The current crop of ProAm affiliates all run top-notch programs, and have a nearly-flawless record of safety which should be an encouraging sign for aspiring drivers.
Top drivers listed were leading the points standings for each sanctioning body at the time of publication, but are not guaranteed a Formula D license until each series has concluded and results are finalized and verified by Formula D.
---
2011 Formula D Affiliates:
Evergreen Drift

Region: Pacific Northwest
Tracks utilized: Evergreen Speedway (Monroe, WA)
Website: http://www.evergreendrift.com
Alumni: Victor Moore, Nikolay Konstantinov, Kyle Pollard, Walker Wilkerson
Evergreen Speedway has become one of the premiere drifting tracks in the nation, and recently invoked new management who promised to keep drifting as one of their main motorsports at the event thanks largely to the success of the Evergreen Drift ProAm series. Last year, Evergreen Drift alumni Konstantinov made waves by eliminating Conrad Grunewald in the Top 32 tandem eliminations at Seattle, while Walker Wilkerson is making a big push for the Rookie of the Year title in 2011.
Current top drivers:
Andrew Coomes, Chris Jeanneret, Mike Phillips, Kory Keezer
Hold the Line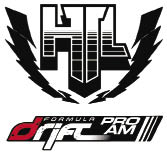 Region: Northeast
Tracks utilized: Englishtown Raceway (Old Bridge, NJ) and Monticello Motor Club (Monticello, NY)
Website: http://www.htldrift.com
Alumni: Tony Angelo, Ryan Tuerck
Although Hold the Line is a new series for 2011, the program is working closely with iconic Northeastern event promoter Club Loose who is one of the longest-running event organizers in the US. Tony Angelo established Hold the Line to provide an opportunity for fellow Nor'Easterners to earn their FD license. Englishtown Raceway is the same track that Drift Alliance members Angelo, Tuerck, Forsberg, and Gittin Jr all got their start in drifting and formed the Drift Alliance before Formula Drift was even created. Angelo hopes to help spawn the next series of drifting superstars from the same track.
Current top drivers:
Miro Ovcharik, Mats Baribeau, Dan Savage, Nick DeAlessio, Steve Angerman.
Just Drift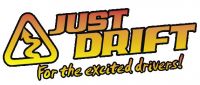 Region: Socal
Tracks utilized: Willow Spring Raceway (Palmdale, CA)
Website: www.justdrift.com
Alumni: Justin Pawlak, Pat Mordaunt, Joon Maeng, Mike Essa, Kyle Mohan, others.
Just Drift is also one of the longest-standing drift organizers in the US (along with Club Loose in NJ), and probably the sanctioning body responsible for the most Formula D drivers. Many Formula D drivers can be seen testing and tuning at Just Drift events, as well as judging the next wave of amateurs who are competing at the same events. Although the track is just an hour outside of Los Angeles, the competitiveness of the series has attracted drivers from Northern California, San Diego, Vegas, and Arizona as well.
Current top drivers:
Ryan Clemens, Neiko Gunther, Carlos Cano, Orlando Gamez, Ryan Bell, Jason Kim
Lonestar Drift
Region: Texas

Tracks utilized: Gulf Greyhound Park (Houston, TX), Texas Motor Speedway (Fort Worth, TX),  Mineral Wells Airport (Mineral Wells, TX)
Website: www.fabricatedmotorsports.com/events
Alumni: Mike Peters, Will Parsons, Aaron Losey
Although no current Formula D drivers have come from the Texas ProAm ranks to compete, several drivers from the state have been highly competitive in other series including XDC, D1 Grand Prix US, and NOPI Drift. Organizer Aaron Losey has drifted in Formula D events in the past. Texas events are known for high entry speeds and multi-car tandems. There has been talk amongst the Formula D ranks about a full-fledged FD event returning to Texas (Houston held FD rounds in 2004 and 2005 before being replaced on the schedule), so look for several Texas drivers to be making bigger commitments to the series in 2012.
Current top drivers:
Chelsea Denofa, Brock White, Robert Lee, Brad Burnett