30 June 2011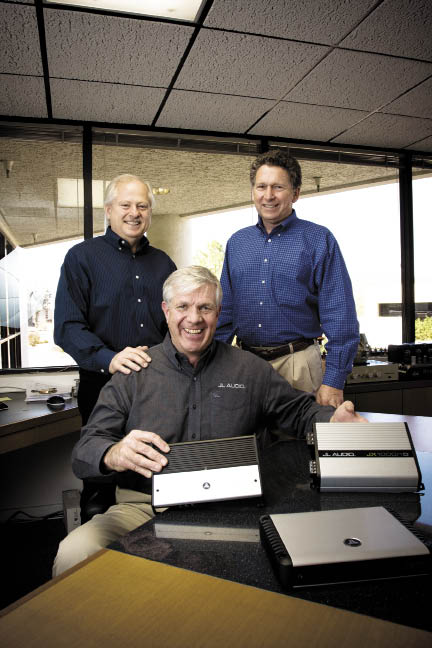 Company founder Lucio Proni (left), VP-Electronics Jeff Scoon (seated), with President Andy Oxenhorn (right).
---
For almost as long as I've been in the industry, JL Audio has been a top manufacturer of subwoofer solutions for mobile audio enthusiasts. That's well over 20 years in case you were curious. Since then, they have added several series of amplifiers and full-range speakers. They also design and manufacture some of the finest application-specific subwoofer systems in the industry.
Based out of Miramar, FL, JL Audio has a reputation for doing things right. Their products always exceed expectations in terms of performance and especially reliability. They put significant effort into developing technologies that increase both, increasing the value of their products significantly.
JL operates a large engineering, sales and manufacturing facility in Miramar and we had the chance to tour the facility and experience the multitude of different assembly and construction stations throughout. I have visited several speaker manufacturing facilities around the world, but I got a pleasant surprise when I saw the way JL handles their speaker and subwoofer assembly process. Most speakers are built in progression – one piece attached to the previous, until the assembly is complete. JL takes a different path, building each speaker in sub-assemblies. This process allows them to ensure absolutely perfect alignment of each and every component. This methodical approach offers several significant benefits, including consistency between production units and excellent reliability. It also means that the speakers can be designed with much tighter tolerances, which results in better performance.
The decision to build speakers in this manner is one of the reasons JL dealers are so loyal to the company, as are consumers that use their products – they work great and they last.
Check out some of the behind-the-scenes action at the JL facilities in Miramar and Phoenix. We're sure you'll be as impressed as we were.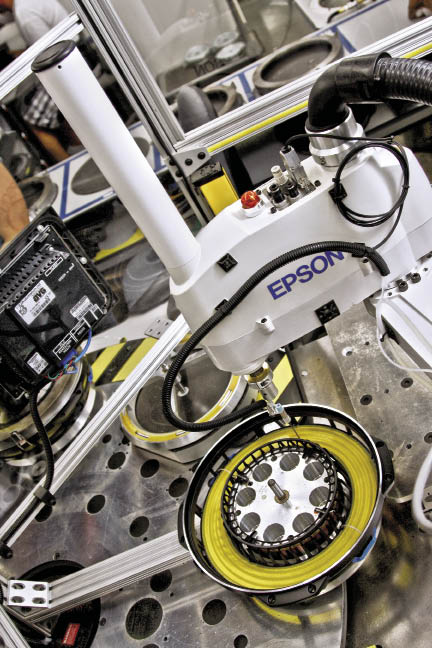 In-house production of the 13TW5 Shallow subwoofer. Here, an adhesive is being applied by robot to the spider.
---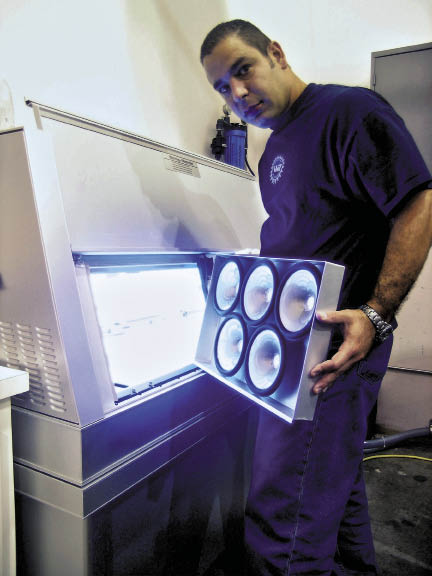 UV Testing of marine speaker cone assemblies in JL Audio's engineering department.
---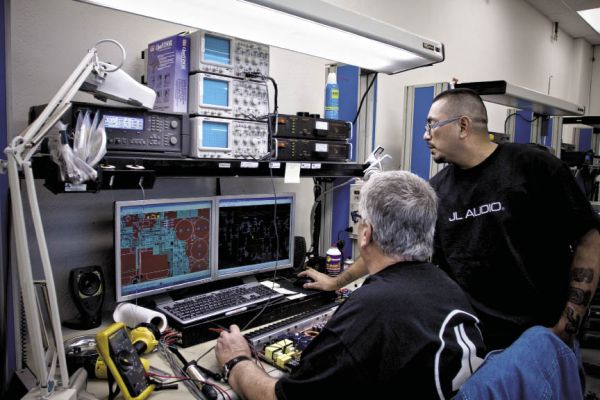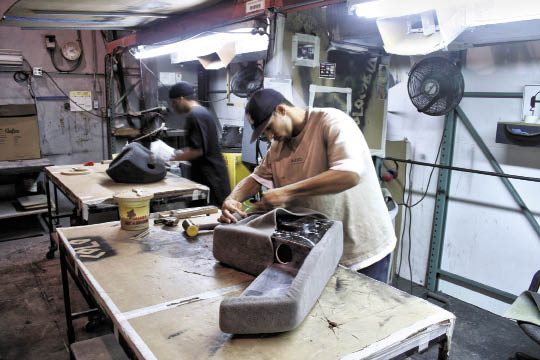 One of the Automated Electronics Test stations in the repair and QC department in Phoenix, Arizona.
---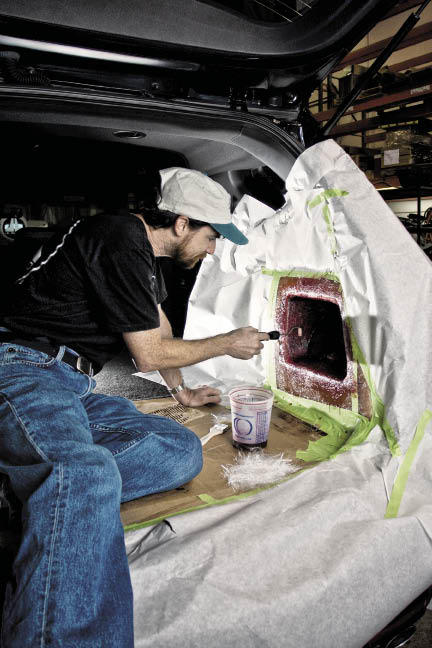 Fiberglass Stealthboxes being wrapped in carpet.
---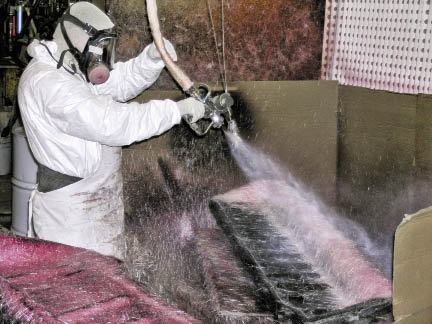 Early stages of Stealthbox creation – a chopper gun sprays a calculated mixture of short fiberglass strands and resin into a mold.
---