09 June 2011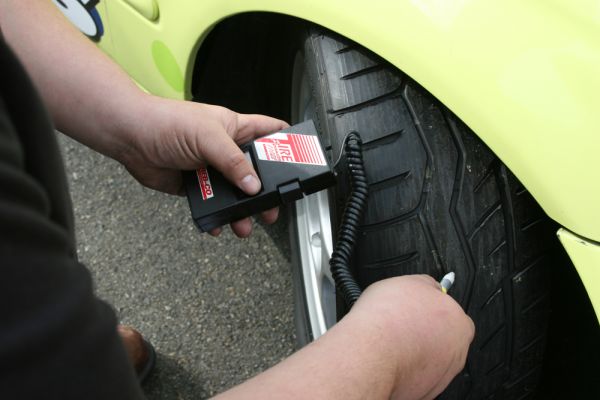 Your Time Attack project has consumed too many hours and way too many dollars to really contemplate. You have done your homework, and put in the time getting your project ready for some track time…
Your shop time included a four-wheel alignment; and carefully adjusting the corner weights on a set of chassis scales. You load the trailer with your race wheels and new tires, a bunch of tools and spares. You're ready to roll for that event you have been busting your tail to make. Much of your success or failure is dependent on proper trackside chassis tuning procedures.  Trackside tuning is a huge opportunity to find some speed and lower your lap times.
Bed-in new brake pads
New brake pads need to be run-in using the right procedure. New pads are NOT ready for hot laps! The bedding-in process will generate high levels of brake heat, and prepare the pads and rotors for the best stopping during hot laps. Do not skip this step!
Read more here: www.stoptech.com

Tire pressure & tire temperatures
Set and record cold tire pressures before going out!  And, while you are at it, double-check the lug nuts one more time.  You can consult with a trackside tire engineer (or your last set-up sheet) for cold settings beforehand.  You will need a racing tire pressure gauge and a simple tire pyrometer, (not an infra-red pyrometer!), your set-up sheet and a pencil.  Remember: new and cold tires need some heat to raise the grip threshold.  Take a few laps to warm them up properly before hot-lapping.
Hot Laps
During a practice session, make five or so hot laps and pull off the track to record pressure and temp data. There is no benefit to lapping the entire session away when you can make a quick adjustment and find some speed. Come is as "hot" of possible for the best data.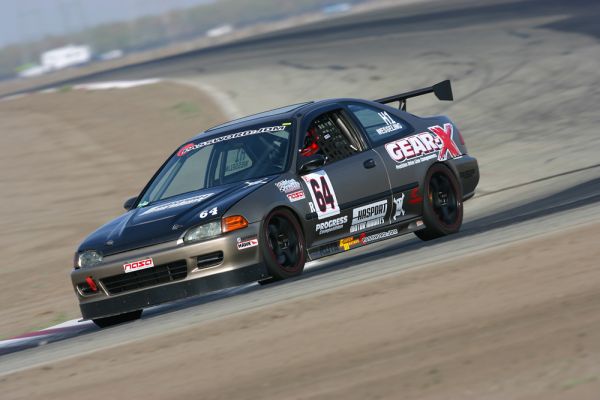 Measure your tires correctly
One key to collecting effective information is to "poke" (test) the tires immediately after the car stops in the pits from a hot lap. Pit boxes closer to the last turn are preferred. Poke the tip of the pyrometer into the rubber at an angle, press & hold it in. Record the temps in three locations (outside-middle-inside) consistently, and check and record pressures. Start at the hottest front (outside corner) tire. Write down any handling comments from your driver as well.
Review the data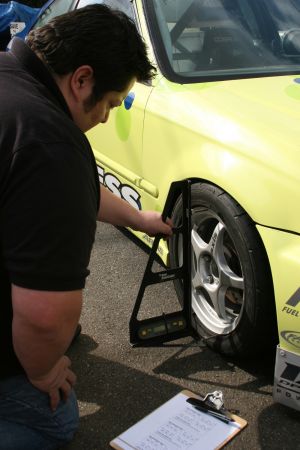 Listen to the feedback from your driver, and review the tire data. Heat is developed by doing work (grip). The warmer tire temps are doing more work. The more "even" the tire temps are, the better balanced the chassis is. Wheel spin and gross chassis imbalance also shows up here, as higher temperatures and excessive pressures caused by heat buildup.
Adjust pressure/camber/toe settings
Your job is to tune the alignment and pressure settings to balance the work. Adjust the tire pressure to make the tire temps more even across the tire. If it's hot in the center, let out 2-4 psi. If the tire is hot on the outside edge add more negative camber; this moves the top of the tire inboard. Front & rear toe settings affect chassis balance, turn-in and stability under braking.
One change at a time!
Make small changes until you really understand how each change affects the handling!  Make one change at a time. It only takes a few (consistent) hot laps to evaluate the change. Record every change and result, is it better or worse?
Trackside tuning is an art and a science. Driver and crew need to communicate effectively, and use those precious practice laps wisely to find more speed.  Offer to help out and "go testing" whenever the opportunity is available. Effective trackside tuning is essential for any successful Time Attack team.
For more info, go to www.progressauto.com